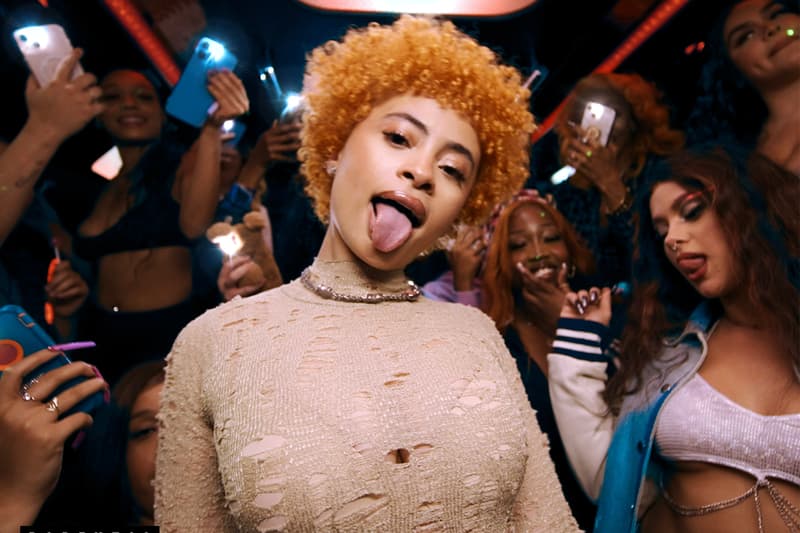 6 Raunchy Words We're Reclaiming, Word to Ice Spice
The whore has entered the chat.
At the start of summer, Bronx rapper Ice Spice had the world chanting "you thought I was feeling you — that n-gga a munch." Today, she released her latest single "Bikini Bottom," and in honor of her 'f-ck you pay me" energy, we're sharing six words we're reclaiming, regardless of how you feel.
Munch.
Oh the irony that we live in a world where the patriarchy rules, but Ice Spice goes viral with "munch" and every cis man will gladly fall to their knees. Think we're exaggerating? Cue the footage below.
It's giving boss b-tch, domme, "you can't touch me energy." An essence us baes here at Hypebae proudly exude.
Fat.
Long gone are the days when fat shaming is excused and representation is sparse. Fat, or the more playful note, phat, is not an insult, although people made it one. Whether you're comfortable with fat femmes or not is none of our business — cause we're cute regardless.
View this post on Instagram
Hoe, slut and whore.
This vertical is literally run by a former paid whore. Whether a woman chooses to have sex for money or not, we don't judge.  So we'll never take offense to those who try to inflict shame.
If you need a further drag on this one, read this op-ed on why calling me a whore is not an insult.
Bitch.
You rang?
---
Share this article