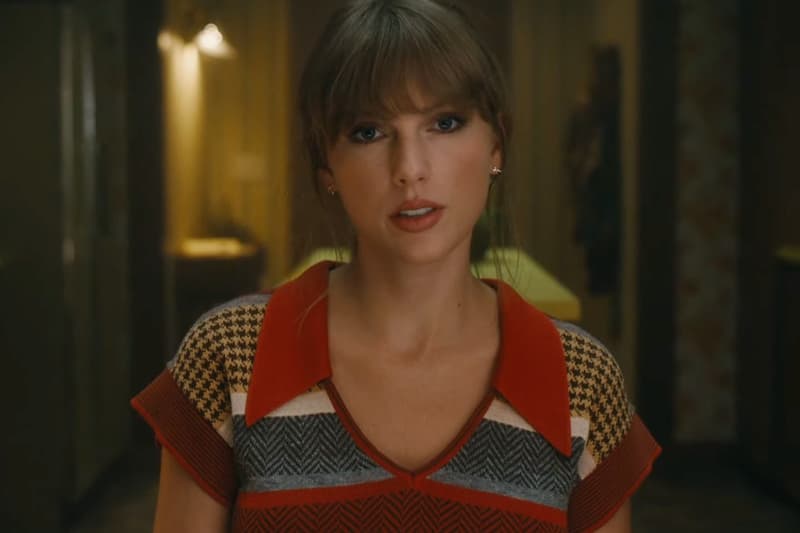 Culture
Taylor Swift Quietly Edits Out "Fat" Scene From "Anti-Hero" Music Video
The scene is no longer seen on Apple Music.
Taylor Swift Quietly Edits Out "Fat" Scene From "Anti-Hero" Music Video
The scene is no longer seen on Apple Music.
Taylor Swift seems to have quietly responded to the backlash she's been getting from the music video for her track "Anti-Hero" off her new album Midnights.
The musician, who dropped her much-anticipated record last week, took the internet by storm as Swifties played her 20 new tracks on repeat. The lead single "Anti-Hero" was accompanied by a music video directed by the musician herself, which she described to express her "nightmare scenarios and intrusive thoughts."
One of the scenes featured Swift stepping onto a scale reading "fat," as she sings, "I stare directly at the sun but never in the mirror." While the artist previously opened up about having eating disorders, fans took to Twitter to point out that the scene wasn't the best way to illustrate her body image struggles. A user wrote, "Fat people don't need to have it reiterated yet again that it's everyone's worst nightmare to look like us… Having an eating disorder doesn't excuse fatphobia. It's not hard to say, 'I'm struggling with my body image today' instead of I'm a fat, disgusting pig."
Following the online debate, Swift seems to have removed the scene in question from the video currently available on Apple Music, although the original cut is still visible on YouTube. Neither Swift nor Apple Music has issued an official statement regarding the matter.
You can watch the original version of the "Anti-Hero" music video below.
---
Share this article