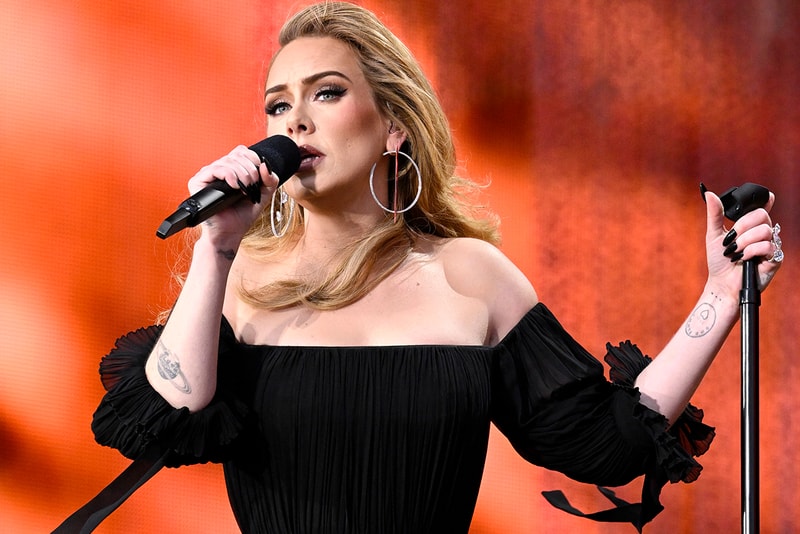 Beauty
"No Plastic Surgery Here, Babe" — Adele Speaks Her Mind To a TikTok Face-Changing Filter Using Fan
"We don't look like that, darling." — Adele
"No Plastic Surgery Here, Babe" — Adele Speaks Her Mind To a TikTok Face-Changing Filter Using Fan
"We don't look like that, darling." — Adele
The Brit babe Adele may have undergone several botox treatments to enhance her already beautiful features. Still, nothing could prepare her for the TikTok filter a fan positioned her on during one of her Las Vegas residency shows.
There has been quite a stir in the beauty community among the face-changing TikTok and Instagram apps and the toxic impact it has. We've gone from the innocent dog and simple airbrushed skin filters to practically distorting and contouring the shape of our faces and passing them along as our natural features. All of this comes as a surprise to younger-older millennials such as Adele, which is why when a fan used a filter on her face and Adele's, the singer was too stunned to speak. In the clips, you see the star engaging with the film while they're filming a selfie video. Adele immediately jumps back with surprise saying, "Is that a filter on there?"
Continuing, she gasps, "What have you done to my face?" You can tell from the jump she hadn't seen anything like it before and finishes by saying, "Why are you having filters like that — we don't look like that, darling." Leave it to the mom of the music industry to tell it like it is, and rightfully so. Of course through the clips the fan didn't feel slighted and was overall just happy to be there. We'll include more footage ahead for your own review.
---
Share this article