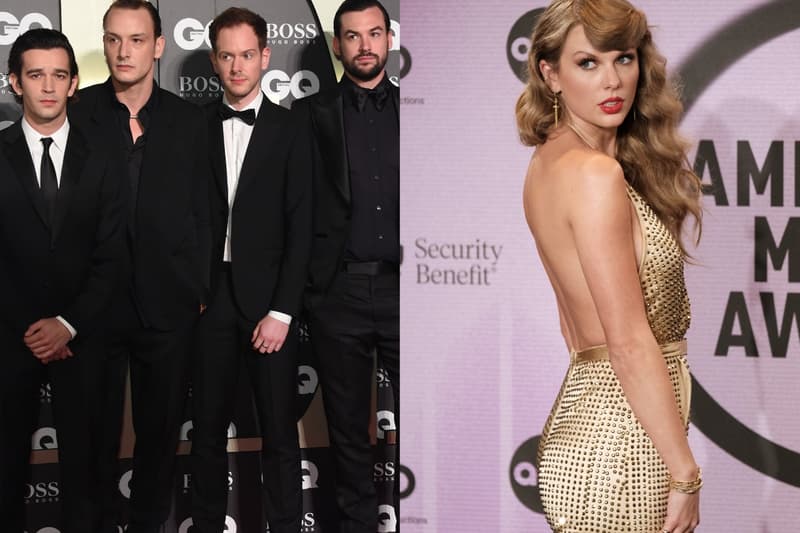 Music
Yes, an Unreleased Collab Between The 1975 and Taylor Swift Does Exist
According to the band's frontman, Matty Healy.
Yes, an Unreleased Collab Between The 1975 and Taylor Swift Does Exist
According to the band's frontman, Matty Healy.
A month after Midnights released, The 1975's Matty Healy revealed that the band worked with Taylor Swift on an unreleased collab that didn't make the final cut of the hit LP.
"We actually worked a bit on that," he told Audacy's DTS Sound Space in a preview shared on their Instagram Story. "But then the version of it never came out."
Naturally, the audience expressed their disappointment. "No, no, no — that's not how it works," Healy said, responding to those booing. "It was for reasons that are not to be criticized. She's amazing."
The 1975 and Swift have been friends for years, so a collaboration between the two doesn't come as a total surprise. Additionally, Jack Antonoff worked on both their latest albums; Swift's Midnights and The 1975's Being Funny In a Foreign Language dropped just one week apart.
Prior to the release of Midnights, there was a fake tracklist that leaked with a nonexistent song featured by The 1975 titled "In My Dreams." At the time, Healy took to Twitter to set the record straight. "I would love that! But unfortunately FAKE NEWS," he quote-tweeted.
For more, check out the clip below. The full interview between The 1975 and DTS airs on December 4 at 8:45 p.m. EST.
what i'm hearing is that taylor swift ft the 1975 exists but i'll never get to hear it pic.twitter.com/t9n92Sy6BB

— may (@strghtoutamag) November 29, 2022
---
Share this article