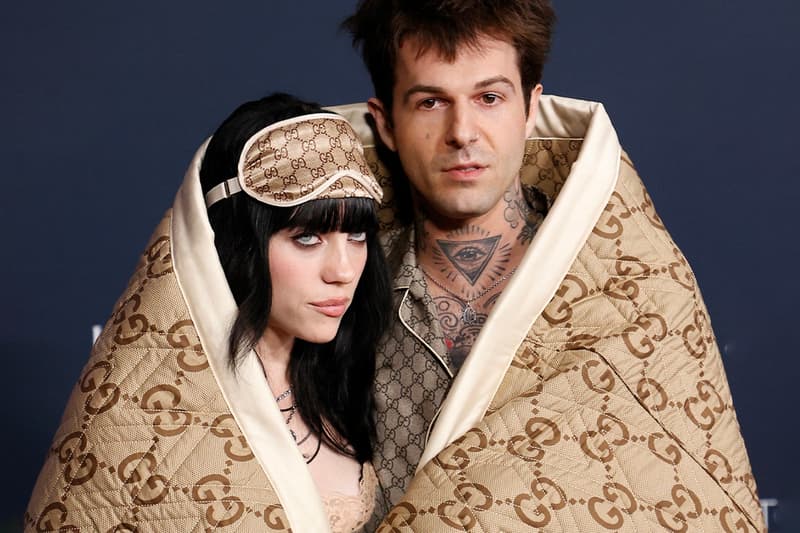 Entertainment
Billie Eilish Gets Candid About Her Relationship With Jesse Rutherford
Who is, apparently, "the hottest f-cking f-cker alive."
Billie Eilish Gets Candid About Her Relationship With Jesse Rutherford
Who is, apparently, "the hottest f-cking f-cker alive."
After fans had a lot to say about the pair's Halloween costume this year, Billie Eilish is finally opening up about her relationship with 31-year-old Jesse Rutherford.
During the latest edition of Vanity Fair's annual interview series with the singer, Eilish spoke about how happy she is to be dating the Neighbourhood frontman. "It's really cool, and I'm really excited, and I'm really happy about it," the singer said. Eilish also discussed the fact that she herself draws inspiration from Rutherford and his music. "Equal admiration is really important," she told the publication. "I'm really inspired by this person, and, you know, he's inspired by me, it's really cool."
Without directly addressing the controversy surrounding the age gap in their relationship, Eilish went on to suggest that dating Rutherford was almost like an achievement. "I managed to get my way to a point in my life where I not only was known by a person that I thought was the hottest f-cking f-cker alive but [I] pulled his ass. Are you kidding me?" The singer then requested a round of applause from her audience members and took a bow as she confirmed, "Jesse Rutherford, everyone. I pulled his ass, all me. I did that sh-t. I locked that motherf-cker down."
In the interview, Eilish went on to open up about her love language and what she looks for in a relationship. "My, whatever they say, love language is just physical touch. I just need to be touching skin all the time. Touching and cuddling and hugging and anything skin related is really a big thing for me," she said. "Other than that, just freedom. I don't want to be controlled. I want to be trusted, and I want to be able to have space, and I want love and attention."
Watch the video in full below.
---
Share this article