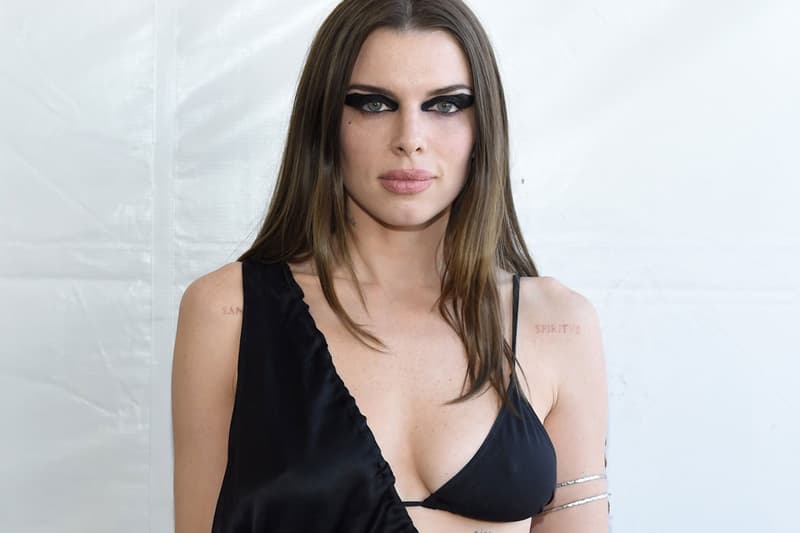 Entertainment
Julia Fox Defends Kim Kardashian and Bella Hadid Amidst Balenciaga Controversy
"Why are women being blamed for a MAN'S mistake?"
Julia Fox Defends Kim Kardashian and Bella Hadid Amidst Balenciaga Controversy
"Why are women being blamed for a MAN'S mistake?"
Julia Fox is the latest celebrity to offer their two cents on the Balenciaga campaign controversy, telling her followers that it's not the fault of the women associated with the brand.
In a recent TikTok video, Fox confirmed that "First things first, I'm not their spokesperson, I have zero relationship with the brand, I haven't even been to one of their shows — they haven't invited me. Regardless, I think it's horrific and when I was reading and watching all the videos I literally felt sick to my stomach," the star continued.
Fox then went on to discuss the backlash that those "associated to the brand" are getting, likely in reference to Kim Kardashian and Bella Hadid, both of whom have also come under fire either as a result of their responses or simply for still having photos of campaigns on their Instagram pages.
"I couldn't help but think, damn, the women who are associated to the brand professionally are getting so much pushback, it's almost as if they're the f—king child molesters," the actor noted. Over the screen of her video, Fox wrote "Why are women being blamed for a MAN'S mistake? It's the internalized misogyny for me."
Check out the full video below.
In related news, Balenciaga has since shared its own response.
---
Share this article