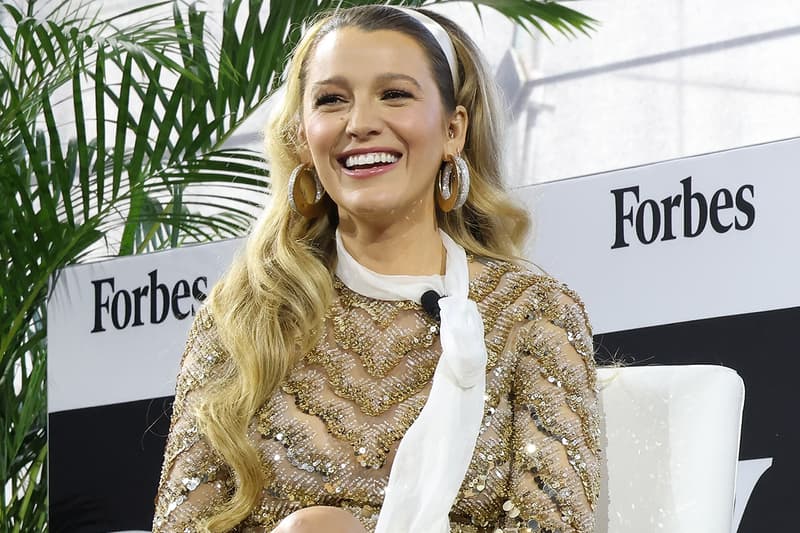 Blake Lively's Gives the "Granny Chic" Manicure Trend a Youthful Update
A trend is a trend.
A current trend in beauty has made "Granny chic" a "thing" throughout how we're styling our hair, makeup and nails. There's something so alluring about the Martha Stewart, Ina Garten look. It just serves rich energy. Don't believe us? See Blake Lively's display of "granny chic" nails to pique your interest.
Remember those brown tortoise glasses and the floral case your grandmother kept them in? This is precisely what Lively's manicure is giving. Although in an Instagram post, she mentioned that her nail technician, celebrity manicurist Elle Gerstein gave her "antique grandma wallpaper" nails, we can't help be reminisce over her look that reminded us of our grandmothers. The yellow and brown tones in the nails will almost take you back to the God-awful carpet in your elders' home, but Lively's spin with touches of green and glitter gives it a modern feel.
"Granny chic" may not be for everyone, but if you have the courage like Lively, you'll be in for a stunner manicure moment. Take a closer look ahead to see more of the vintage moment.
View this post on Instagram
---
Share this article