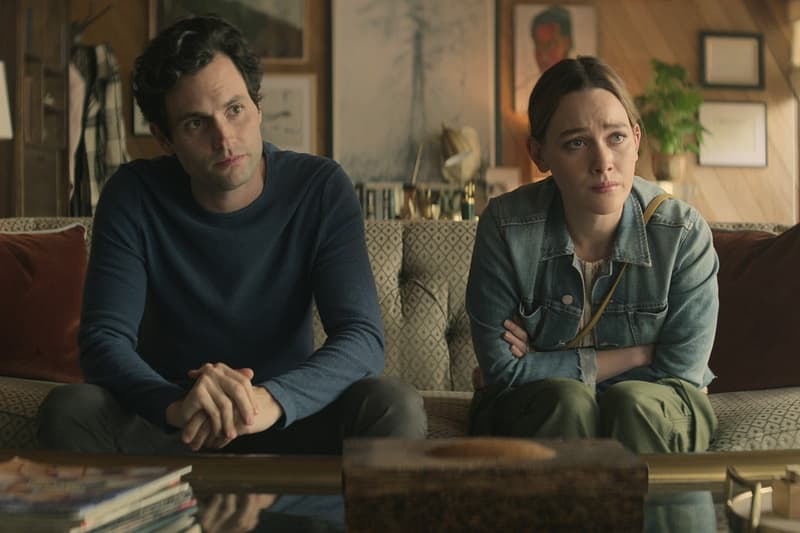 Film & TV
Penn Badgley and Victoria Pedretti Reunite To Discuss Their Favorite 'You' Scene
Which may come as a surprise.
Penn Badgley and Victoria Pedretti Reunite To Discuss Their Favorite 'You' Scene
Which may come as a surprise.
Penn Badgley and Victoria Pedretti have reunited to talk all-things You.
The actors, who starred together on Seasons 2 and 3 until Pedretti's character Love Quinn-Goldberg is killed by Badgley's character, Joe Goldberg, discussed their favorite scene on his Podcrushed podcast.
"Episode two," Badgley admitted. "All those therapy scenes."
Pedretti agreed, revealing why those scenes in particular were unique compared to the rest. "Well, that we were talking," she said. "Like, they were real scenes in which you're talking, and responding, and there's dialogue and there's a journey through the scene. It's not just starting in a heightened place."
Pedretti continued, explaining that kind of dialogue allows her to really express herself within her role. "I always love scenes in psychologist offices, like, across the board on everything," she added. "I think it's a great space to explore characters with their guard down a little bit."
Badgley went on to express his admiration for Pedretti's dedication to her character.
"Victoria is extremely committed," he said. "I really do feel like the intensity of your character Love on the show You, just grounding that … Hats off to you as an artist. I think when you're on set and you're playing her, you identify with her so much. You really embrace her."
Fore more, watch the clips below.
Penn Badgley and Victoria Pedretti reunited to talk all things Joe + Love on Podcrushed and discovered they both consider this their favorite scene from You pic.twitter.com/qe0KnFuHIR

— Netflix (@netflix) November 16, 2022
View this post on Instagram
---
Share this article