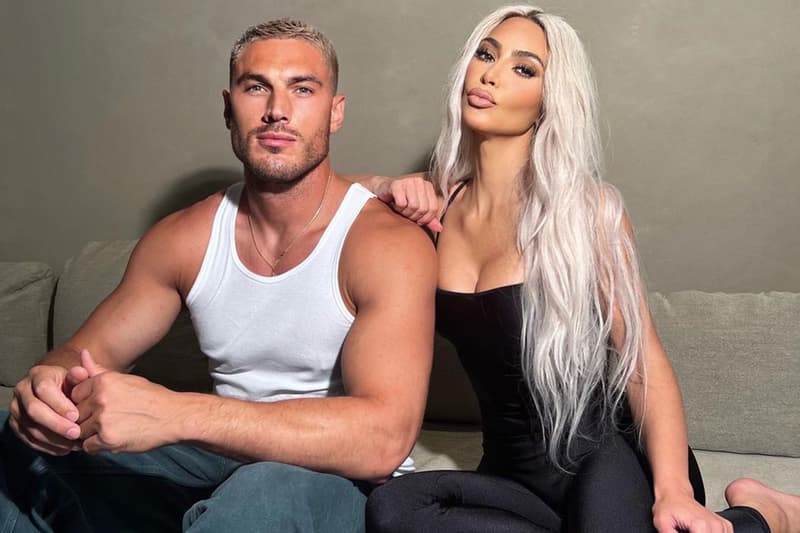 Beauty
Kim Kardashian's Hairstylist Gives Three Styling Tricks To Attain the Ultimate Snatched Face
This one's for the lazy girls.
Kim Kardashian's Hairstylist Gives Three Styling Tricks To Attain the Ultimate Snatched Face
This one's for the lazy girls.
Chris Appleton naturally is a master hairstylist and has crafted the tresses of big A-Listers such as Kim Kardashian, Jennifer Lopez and Ariana Grande — so you may want to take notes with his latest tutorial on simple styling ways to make your face look snatched.
Going the Bella Hadid contouring route would be great for makeup enthusiasts, but if you're looking for a laid-back, bare-faced approach, Appleton's hair tricks are for you. For his first tip, he recommends: "Start curling your hair away from your face." Appleton says. "It opens up the whole face and shows off the cheekbones." The second is one of our favorite styles, a "buss down" middle part. Appleton advises, "Put your part in the middle as it shows off the cheekbones, make the hairline look fuller." Lastly, for the final note Appleton suggests going for n elevated ponytail that's positioned high on the head. "For the ultimate snatched look, get rid of your saggy pony and follow your cheekbones."
For those lazy, less-effort days, Appleton's tricks may come in handy when you're unsure of what you want to do for the daily hair look. Stay tuned for the full video ahead of his tips to try on yourself.
View this post on Instagram
---
Share this article