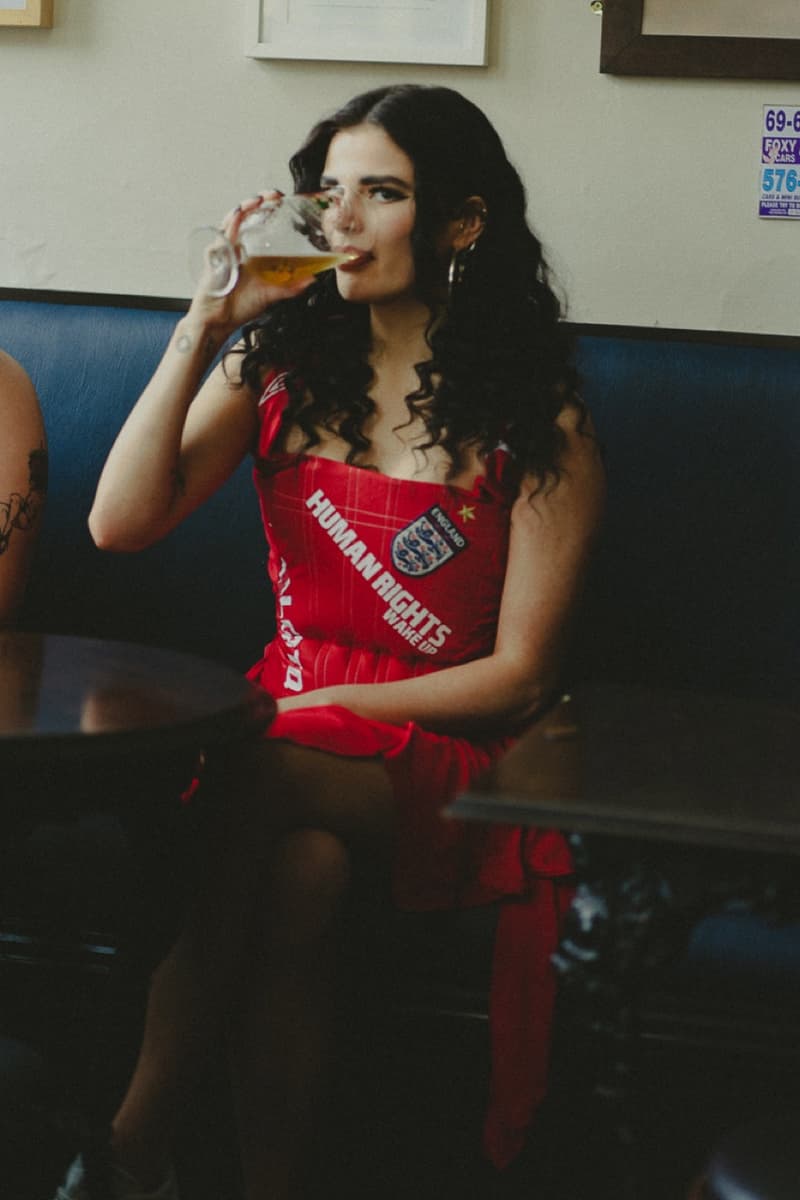 1 of 13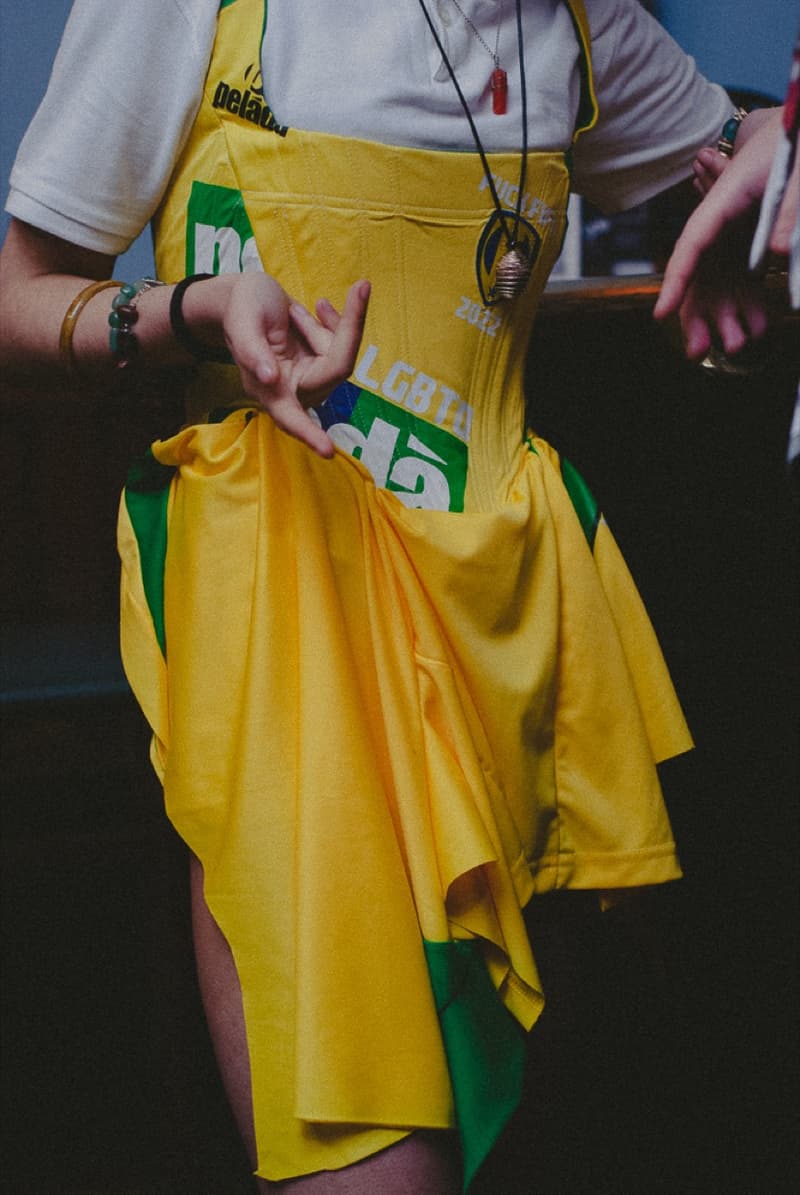 2 of 13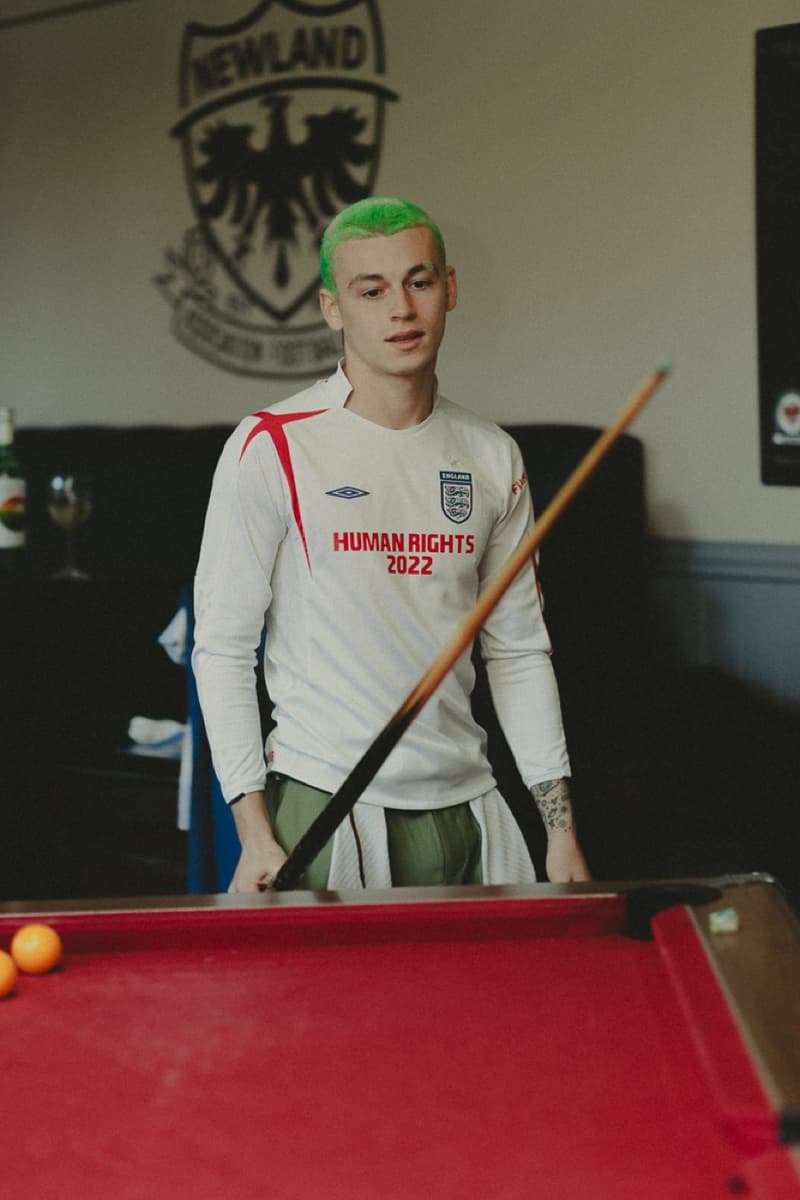 3 of 13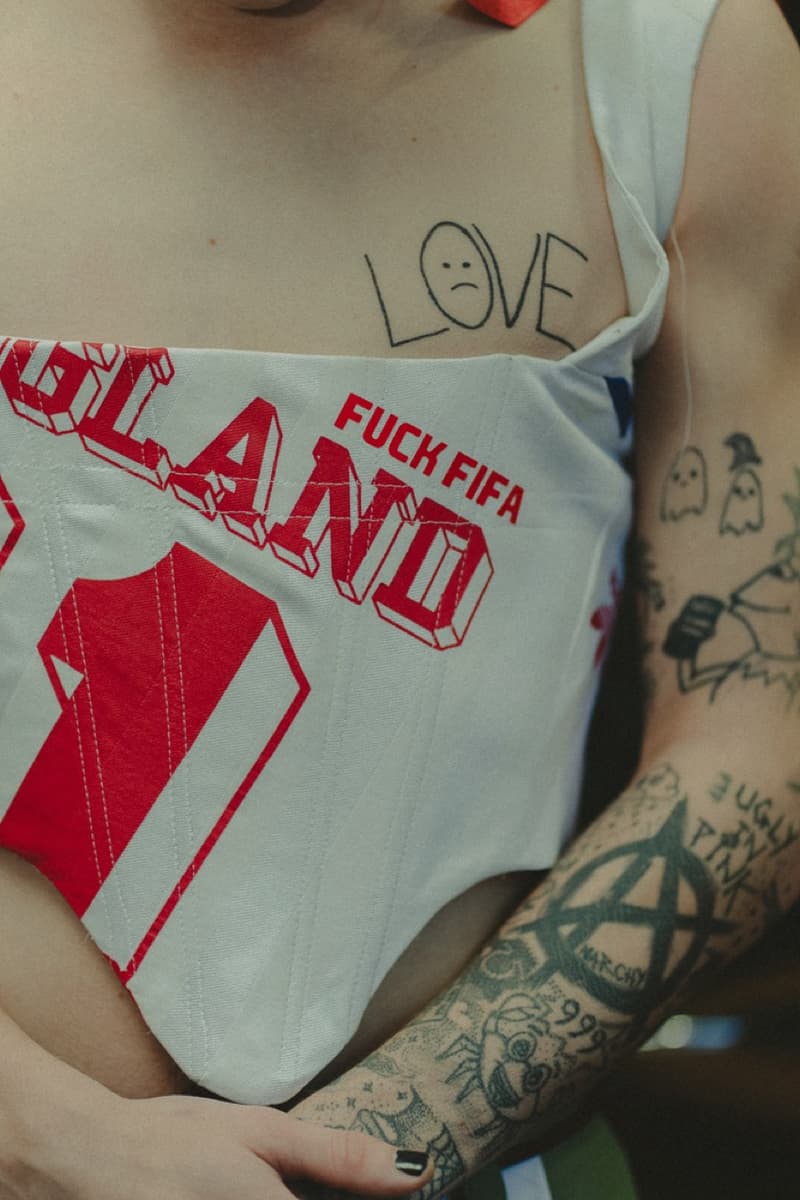 4 of 13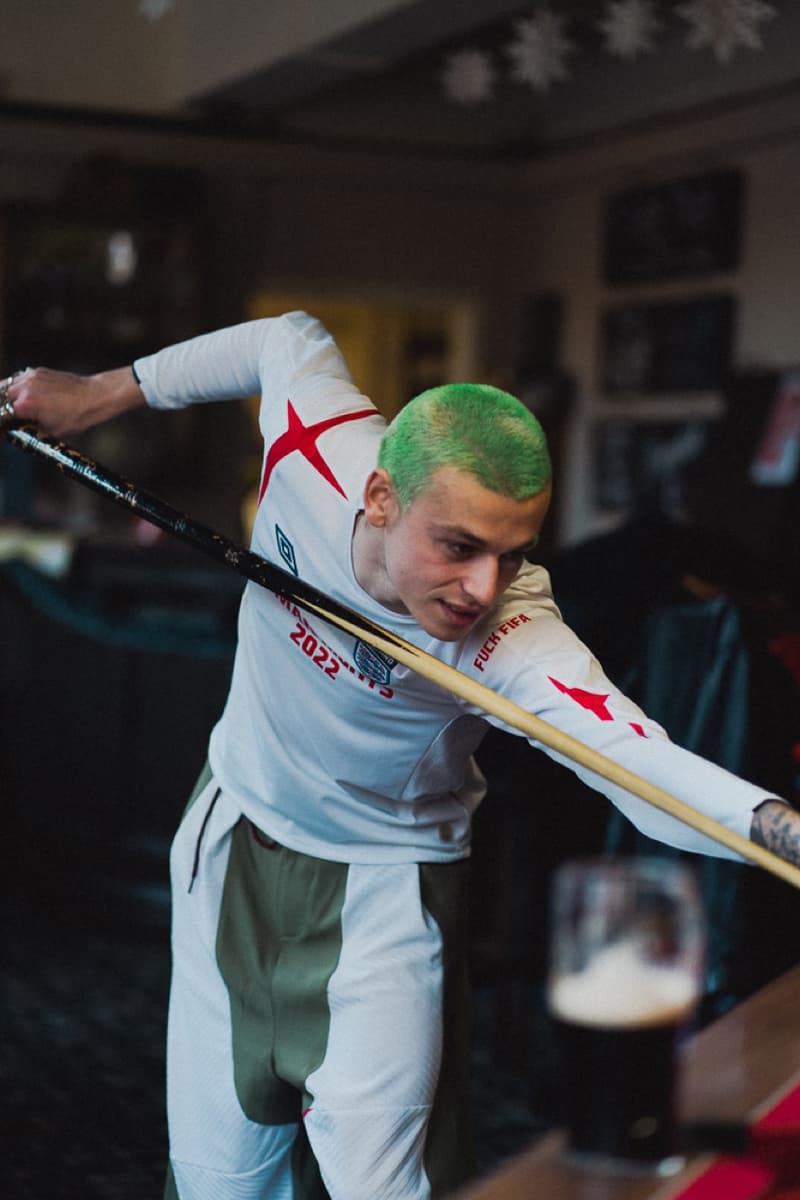 5 of 13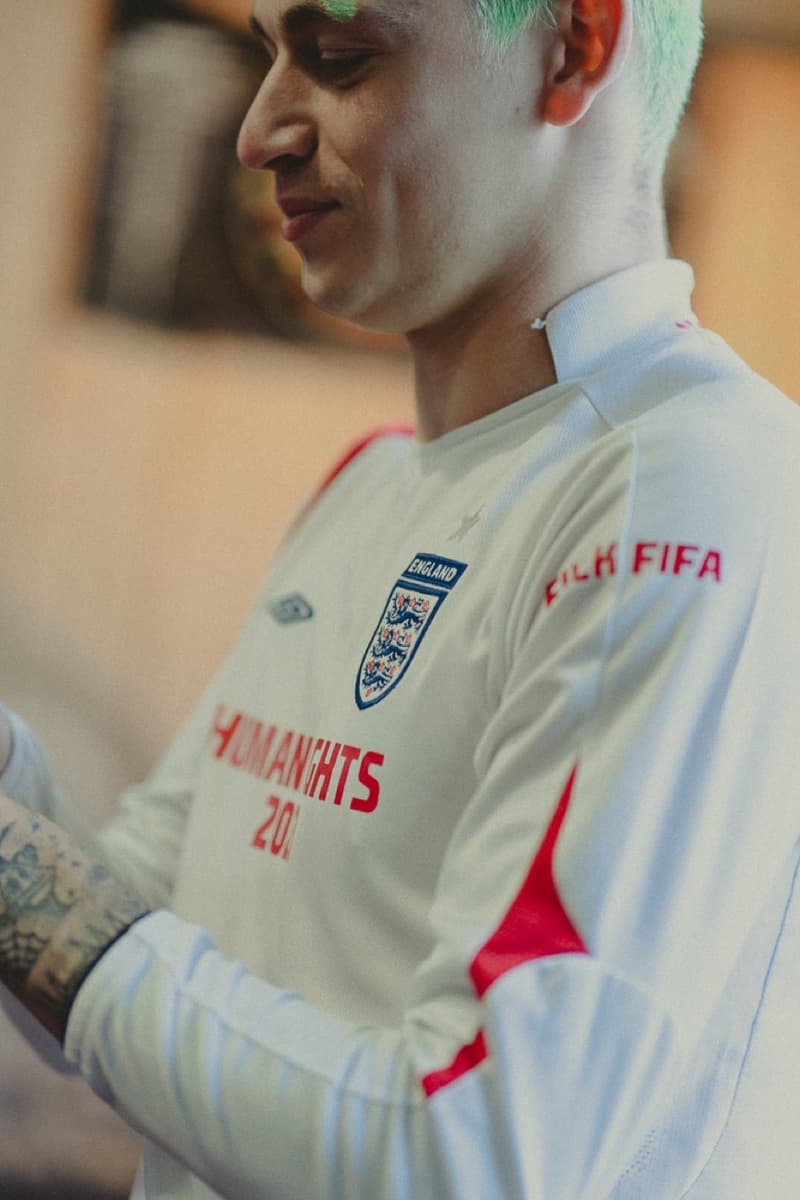 6 of 13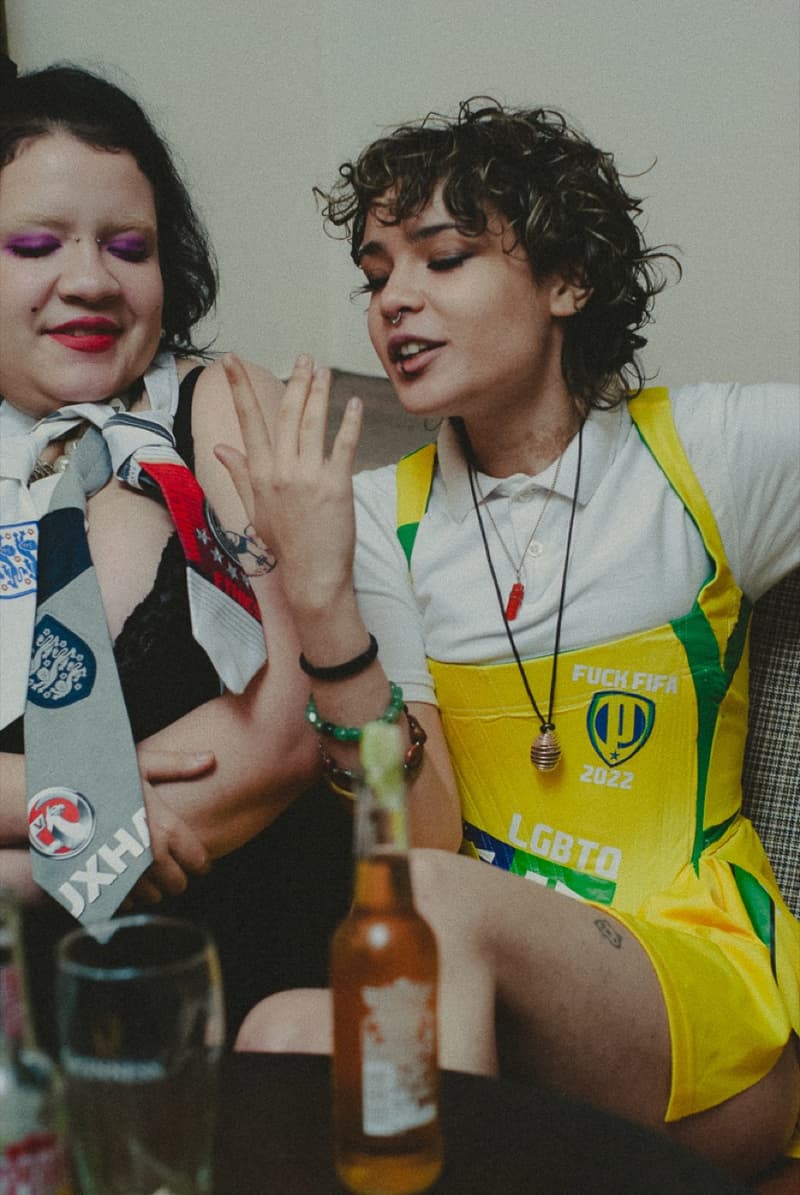 7 of 13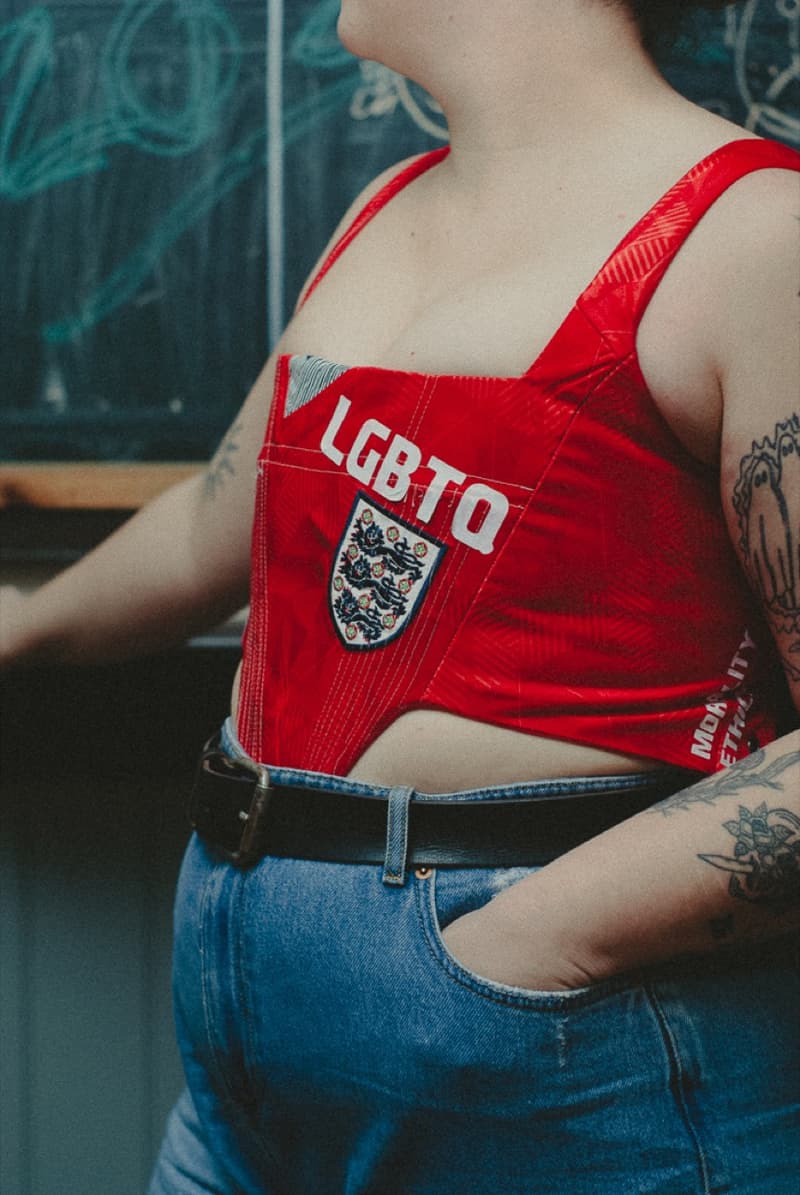 8 of 13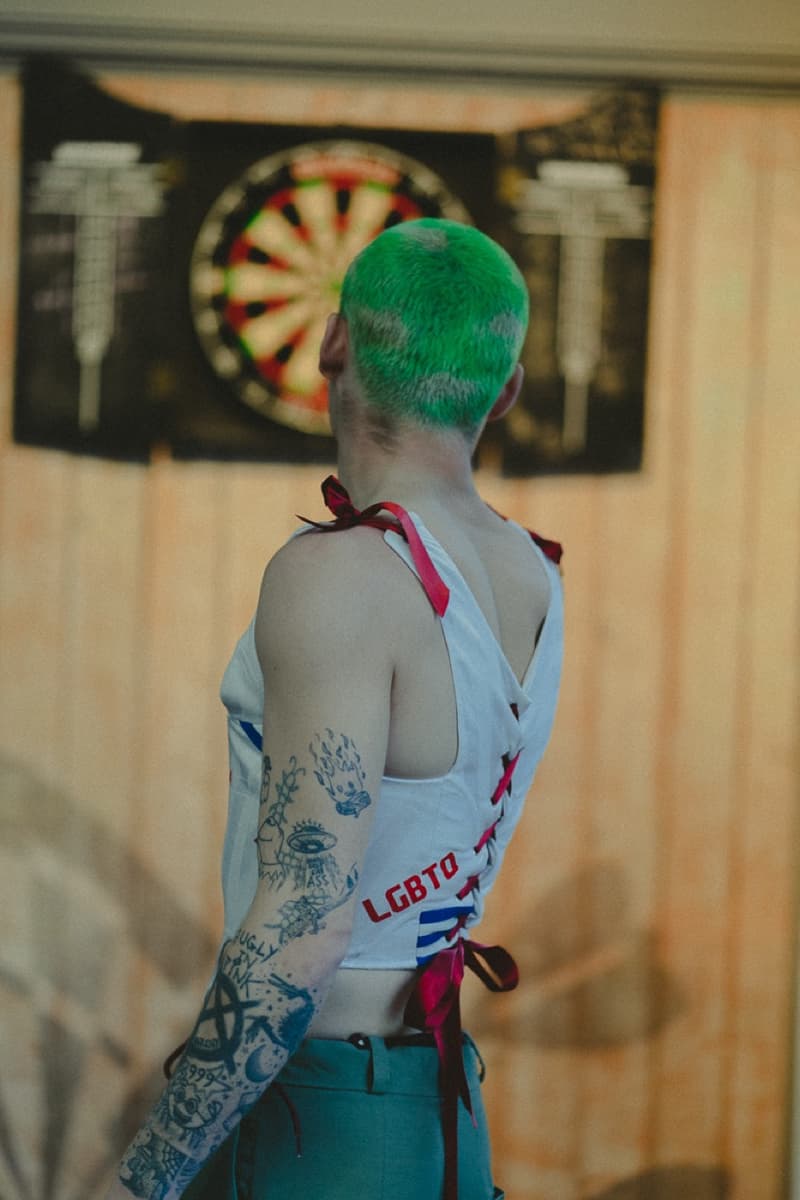 9 of 13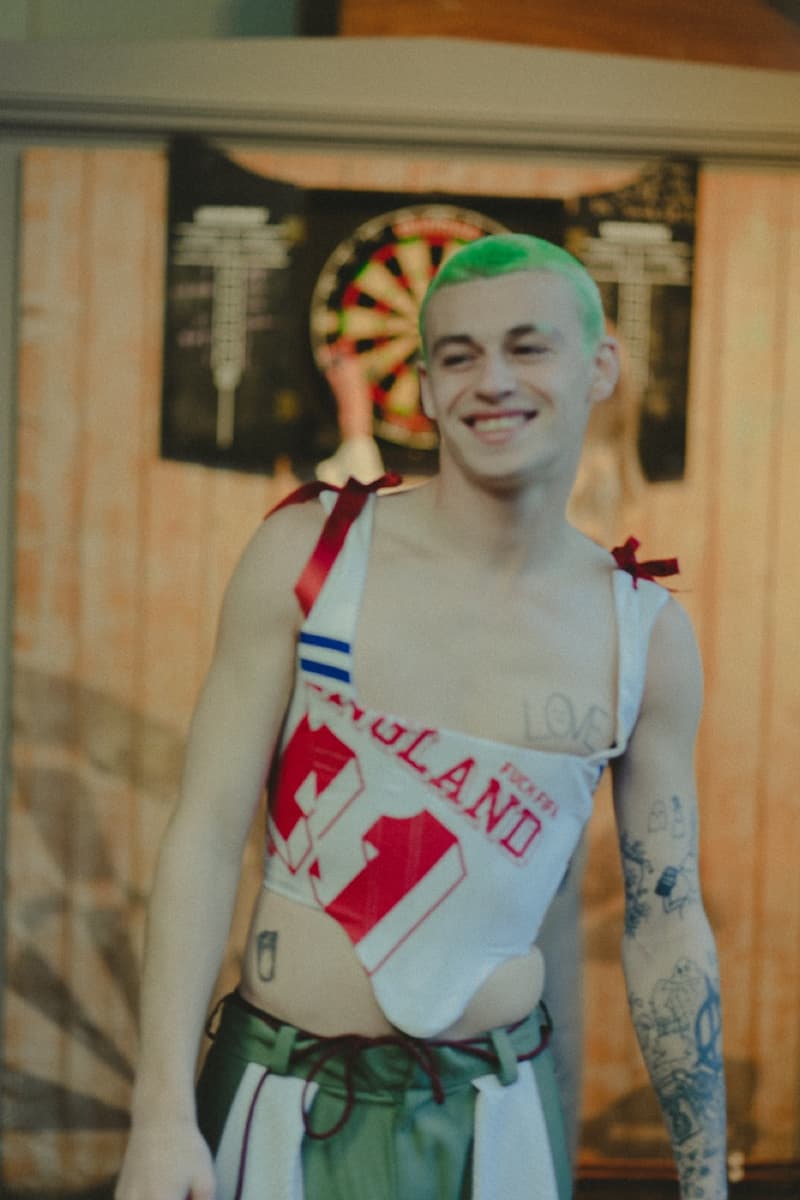 10 of 13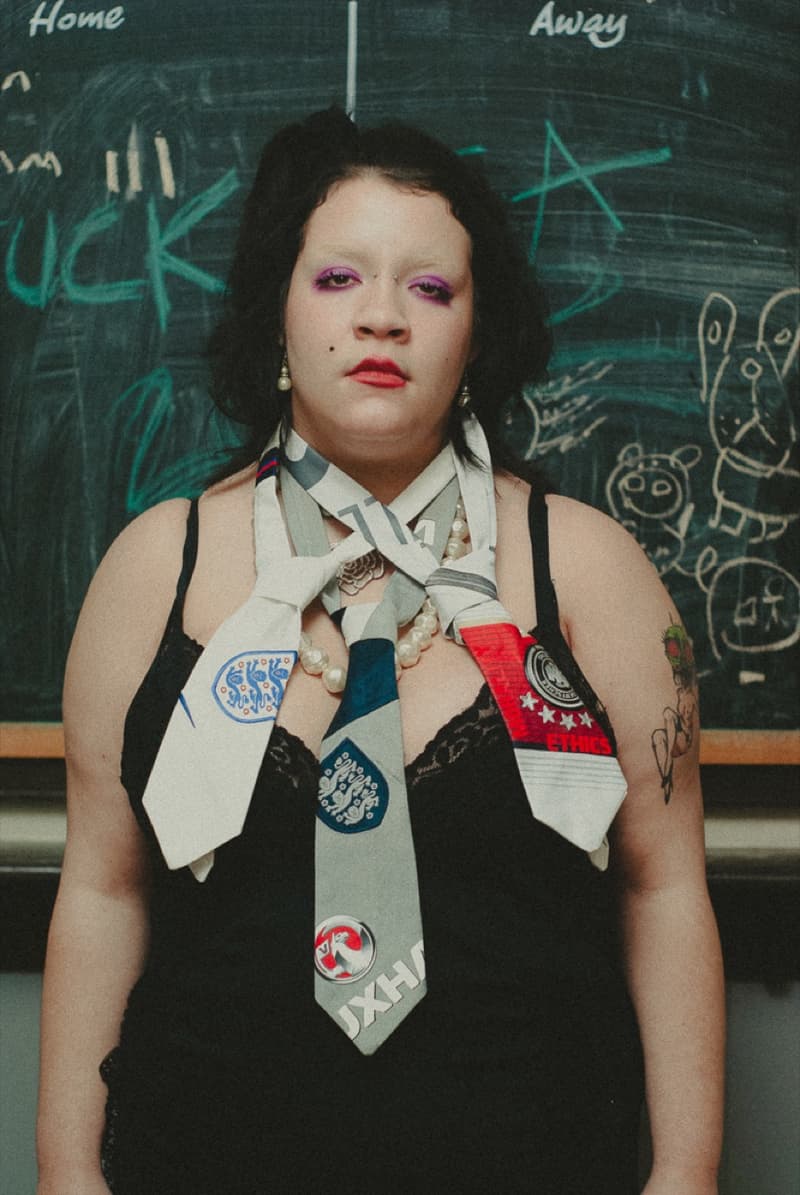 11 of 13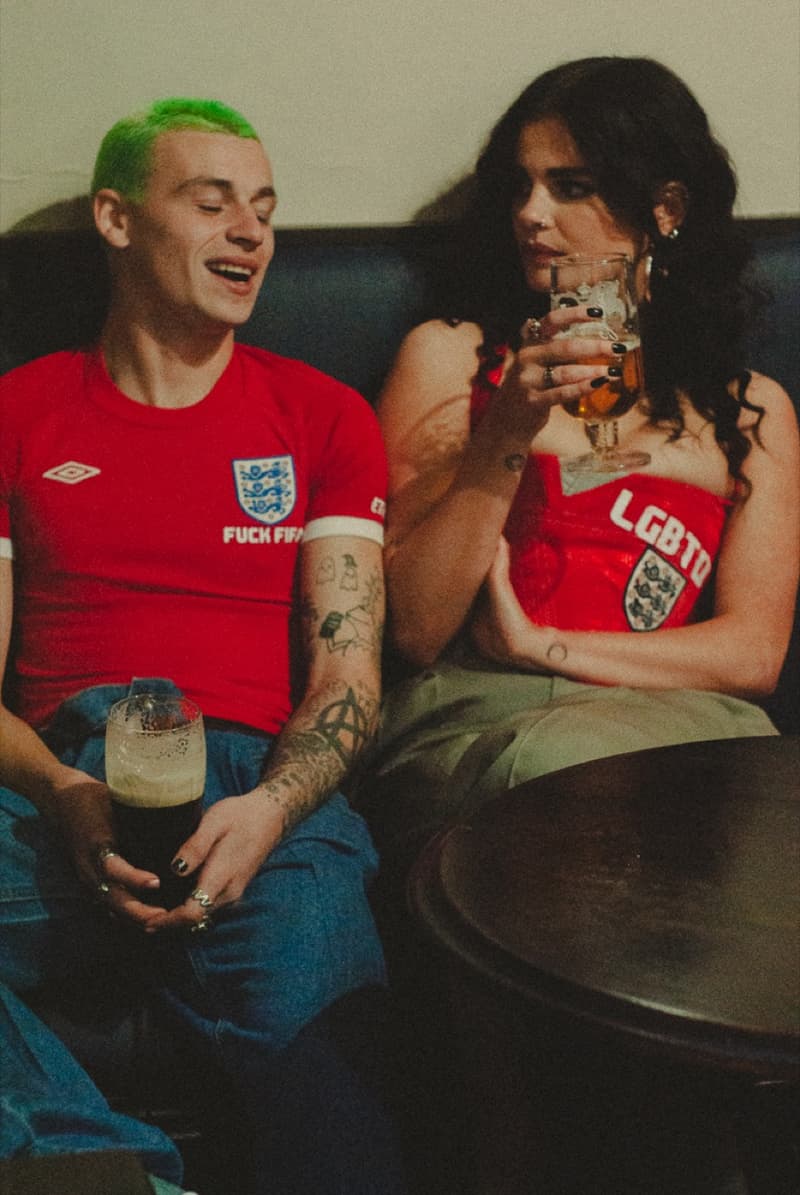 12 of 13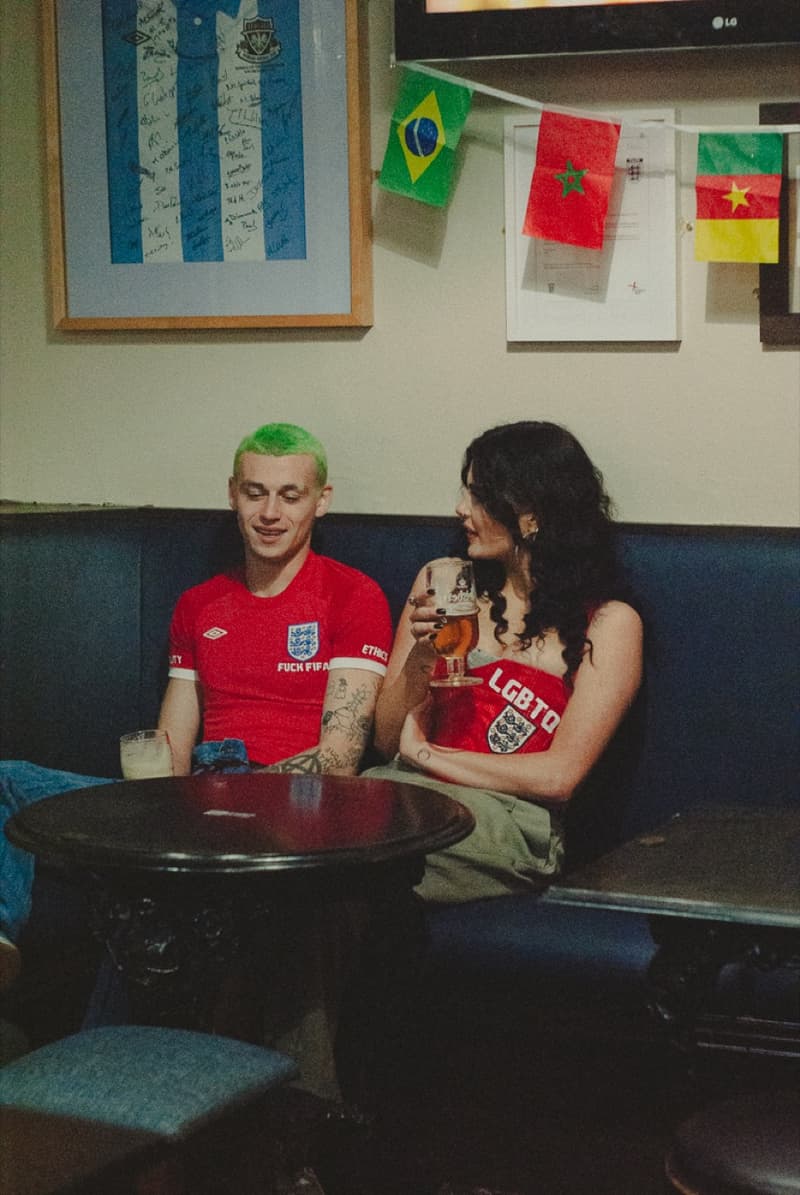 13 of 13
Fashion
Hattie Crowther's "F-ck FIFA" Corsets Highlight the Importance of Human Rights
The emerging UK designer makes a statement about the decision to host World Cup in Qatar.
Hattie Crowther's "F-ck FIFA" Corsets Highlight the Importance of Human Rights
The emerging UK designer makes a statement about the decision to host World Cup in Qatar.
Emerging U.K. designer and fashion lecturer, Hattie Crowther, has brought back her football-themed corset collection in time for the FIFA World Cup, but this time to make a powerful statement about human rights.
In response to FIFA's decision to allow Qatar to host the ceremony, Crowther has created a series of provocative designs, aiming to highlight the contradictory values of the officials behind the body. The tournament received backlash from fans and celebrities as a result of Qatar's out-of-date views, particularly in regard to the LGBTQIA+ community.
As a result, Crowther hopes to bring to light the true values of the sport, whilst reminding us of the reasons why FIFA's decision is so damaging. "Football's true values are at the heart of this collection," Crowther shared on Instagram. "I believe that the freedoms that everyone has as individuals, being used as action to form unity within a team – is a powerful metaphor for how fashion and football can bring about social change."
According to Crowther, the collection reimagines the humble football jersey as a symbol of change, taking on a new meaning and supporting gender expression, inclusivity and diversity. The reworked garments feature slogans that mimic the typical corporate sponsorship logos, instead displaying phrases like "HUMAN RIGHTS" and "F-CK FIFA," in a bid to represent the low-cost migrant labor used by Qatar to build its World Cup infrastructure.
Crowther adds "I hope that this collection in some way highlights these issues while celebrating the true values of football. I am proud to donate 50% of all sales donated to Amnesty International, a charity that fights the abuse of human rights worldwide."
Take a look at the designs above.
In other news, Balenciaga has issued a statement in response to its campaign controversy.
---
Share this article