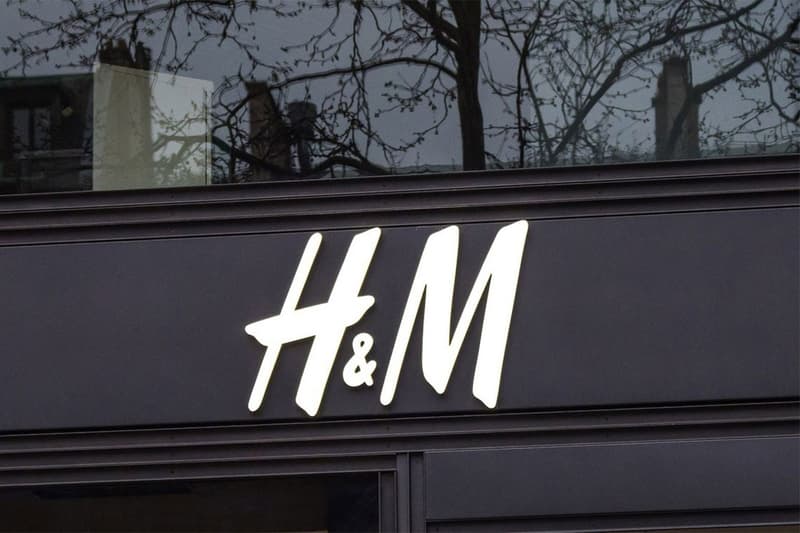 Fashion
H&M, Kering, Stella McCartney and More Pledge for "Forest-Friendly" Sourcing
Fashion companies promise to do better at COP27.
H&M, Kering, Stella McCartney and More Pledge for "Forest-Friendly" Sourcing
Fashion companies promise to do better at COP27.
With ongoing talks of sustainability and climate change, it's no longer a surprise that fashion is one of the biggest industries harming the planet — according to Bloomberg, 2,150 pieces of clothing are estimated to be thrown away each second in the U.S., and the fashion industry accounts for a fifth of the plastic produced globally every year. With these statistics in mind, fashion was one of the key sectors discussed at COP27 — the 27th annual United Nations meeting on climate.
Industry leaders H&M, Zara's parent company Inditex, Stella McCartney and Kering gathered to announce a joint commitment, promising to purchase over half a million tons of low-carbon, low-footprint alternatives to fashion textiles and paper packaging. This move, led by the environmental nonprofit organization Canopy, is one that will hopefully help protect ecosystems and forests.
Canopy's founder and executive director Nicole Rycroft shared in a press release, "We are thrilled to advance this commitment with forward-looking partners who are willing to challenge the status quo and in doing so provide a breakthrough for these game-changing technologies. This commitment will allow us to take a historic leap closer to the $64 billion of investments in sustainable alternatives needed to ensure forest conservation for our planet's climate and biodiversity stability."
This means that companies will start to invest in more eco-friendly alternatives, such as textiles made from textile waste. One such fiber is Infinna, which is backed by names like Patagonia. According to Canopy's estimates, the commitment will help prevent 2.2 million tons of greenhouse gas emissions from going into the atmosphere in comparison to the traditional production of virgin forest fiber.
Madelene Ericsson, Environmental Sustainability Business Expert at H&M Group, shared, "At H&M Group, we are committed to becoming a circular business, in which moving towards more sustainable alternatives for our materials is crucial. Canopy has showed true leadership by bringing the fashion and regenerated cellulosic industries together with the purpose of reducing fashion's dependency on forests. Innovative low-carbon solutions, such as regenerated cellulosic fibers from waste textiles, microbial cellulose or agricultural residues, will play a vital role to help us reduce our impact on climate and protect forests, so no ancient and endangered forests are put at risk to make fashion."
Protecting nature was one of the focal points of last year's UN Climate Change Conference, with one-third of today's most influential companies not making any commitments to forest conservation. According to experts, at least 50% of the world's forests need to be either conserved or restored in order to keep the global temperature rises below 1.5°C.
---
Share this article