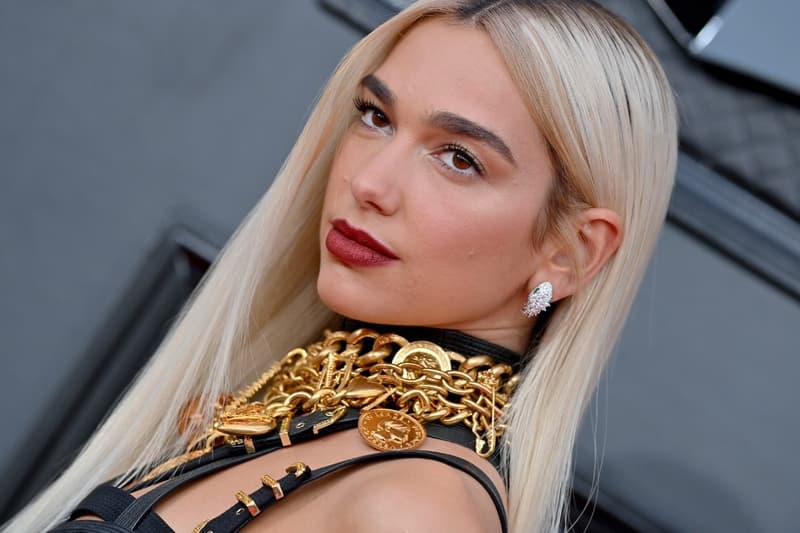 Dua Lipa's Checkered Chrome Manicure Are The Perfect Winter Nails
Yes please.
Dua Lipa has impeccable style as the singer was one of the first to reignite our love for moon boots, disco pants and all-around experimental fashion. That's why we have full faith that her spin on viral chrome nails is the perfect winter manicure. While the extraterrestrial-inspired nails are not an entirely new trend, the "One Kiss" singer does what fashion icons do and reinvents it.
The artist debuted her new claws in a cavalier photo dump on Instagram. Rather than flashing her new set, Dua kept fans looking closer as she casually showed off her checkered chrome manicure on the social media platform. Wearing a leather Givenchy racing jackets and pants, a cute nod to her manicure's theme, Dua Lipa's mid-length, almond nails were coated in a variety of jewel-toned chrome polish colors, accented with a black checkerboard pattern. The Grammy award-winning singer is known for being ahead of the trends, so we know racing-inspired beauty and fashion looks are here to stay.
Take a look at Dua Lipa's electric manicure below.
View this post on Instagram
---
Share this article