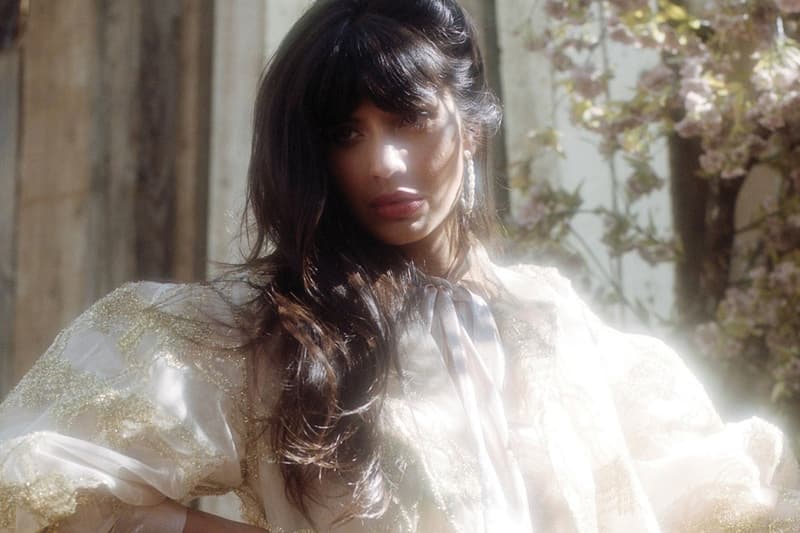 Culture
Jameela Jamil Slams New York Post for Glorifying Eating Disorders
That's going to be a hard no.
Jameela Jamil Slams New York Post for Glorifying Eating Disorders
That's going to be a hard no.
Trends come and go and apparently, so do women's body types.
With just two months left of 2022, we should be far past the point of reducing women to their appearance and glorifying one type of silhouette over another, yet the New York Post has declared that "heroin chic" is back.
The Good Place actor Jameela Jamil wasn't having it as she instantly called out the media site on TikTok, saying, "No, we tried this before in the '90s and millions of people developed eating disorders. I had one [an eating disorder] for 20 years. We're not doing this again, we're not going back. Our bodies are not trends. Our body shapes are not trends. F–k off."
For those old enough to remember the '90s, being waif thin was all the rage and judging by the aesthetic's name, appearing as if you've become emaciated and vaguely malnourished enough from substance abuse was the vibe. Popularized by Kate Moss' naturally thin and androgynous figure, the trend is actually attributed to the late super model Gia Carangi who died tragically young at the age of 26 years old from AIDS.
The East Coast outlet stated that the fashion industry's recent turn towards favoring curves has come to an end as Kim and Khloé Kardashian have publicly attributed their continuously slimming figures to sugar-free diets. With the rise of Bella Hadid and the resurgence of early aughts nostalgia, the title surmised that being thin is in and had the audacity to publish its beyond problematic headline.
While the Kardashians may have had a hand in normalizing ample rear ends, hourglass and larger figures have been around since the dawn of time. Let's be real — fatphobia is still well and alive and while it's encouraging to see high-fashion brands support plus sized models like Paloma Elsesser and Precious Lee, we still have a long way to go as our society continues to privilege thinner bodies.
Heroin chic can stay in the '90s where it belongs. We prefer the future.
---
Share this article