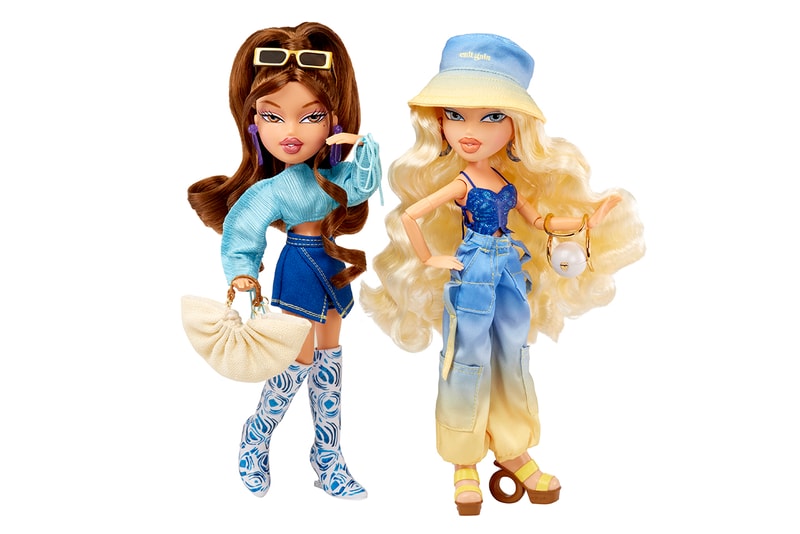 1 of 2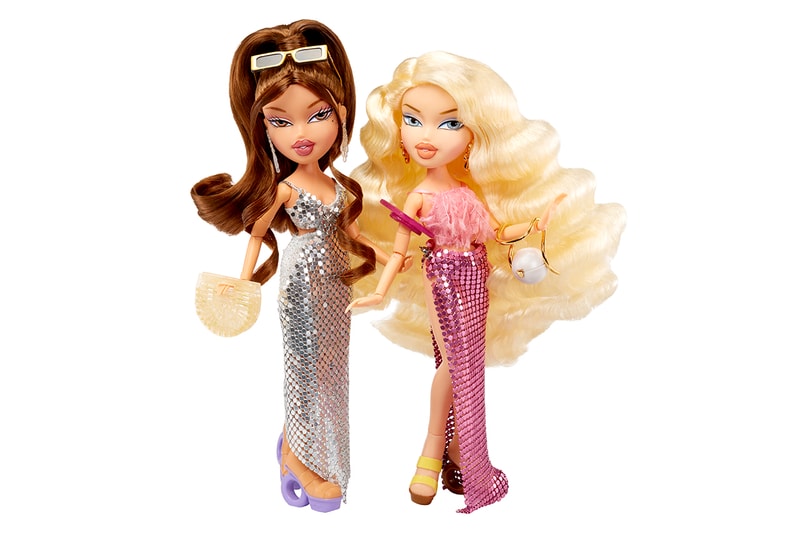 2 of 2
Fashion
Cult Gaia Celebrates 21 Years of Bratz With Special Dolls
Celebrating friendship and fashion.
Cult Gaia Celebrates 21 Years of Bratz With Special Dolls
Celebrating friendship and fashion.
Gen Z and millennials alike can agree that Bratz provided some of the best and most formative memories of our childhood. The dolls with a fashion-for-passion are even influencing trends now as the Y2K aesthetic is experiencing a more than welcome resurgence.
Now, imagine — growing up and playing a hand in designing the pouty-lipped and highly accessorized dolls. Jasmin Larian, founder and creative director of Cult Gaia, developed her love for fashion as her father, Isaac Larian, the Founder and CEO of MGA Entertainment, sought her advice on the early Bratz doll concepts at the tender age of 12 years old. Coming of age and loving the grind from an early age, the fashion mogul spent her childhood in the office "building mood boards and absorbing the magical details that went into creating the dolls." Larian says, "I learned how to understand not only what people want, but how to make magic happen."
21 years later, Larian is dressing It-girls all over the world as Cult Gaia's inimitable yet classic pieces can be seen on celebrities from the likes of supermodel Elsa Hosk to Stassie Karanikolaou. Looking at pieces like the elegant and sculptural EOS clutch with its tactile and utterly unique raised edges, alongside the flirty yet sophisticated cold shoulder Henny dress, it's hard not to see the Cult Gaia woman as a Bratz lover all grown up. And maybe, that's because she is.
Bratz and Cult Gaia maintain such loyal followings because of their emotional nature. Whereas the Yasmin doll is clearly inspired by Larian, the passionate designer has named all of her designs after her friends, furthering both brands' community-centric ethos. The entrepreneur's label gained steam because of her friendships as she began making flower crowns as a hobby for her inner circle.
While dolls may seem like a commonplace fixture in anyone's childhood, Larian can attest to the fact that fans of Bratz often grew up to be photographers, writers and fashion designers, demonstrating their lasting impact. Cult Gaia's clothing and accessories tend to strike a chord with customers and window shoppers because they speak to the person that we want to be and feel like when we wear them. Larian shared, exclusively with Hypebae, a touching letter from a repeat buyer whose special life moments from her bridal shower to her wedding, were accompanied by her designs as they made those events all the more magical.
As Bratz celebrates its 21st birthday, Larian paid homage to her upbringing, introducing the first-ever Bratz x Cult Gaia designer dolls, sharing the story of the two brand's interconnected history and future.
"The Bratz x Cult Gaia dolls are a landmark celebration of where both brands came from, our intrinsic and often unspoken connection, our loyal communities and all the exciting things that are yet to come. The Bratz dolls and brand are so special to me, and finding the sweet spot somewhere between the natural aesthetic of Cult Gaia and the glitzy glam of Bratz feels like a full circle moment."
Take a look at the exclusive Bratz x Cult Gaia dolls in the gallery above. The collectible items are available to purchase at Amazon, Target and Walmart.
---
Share this article