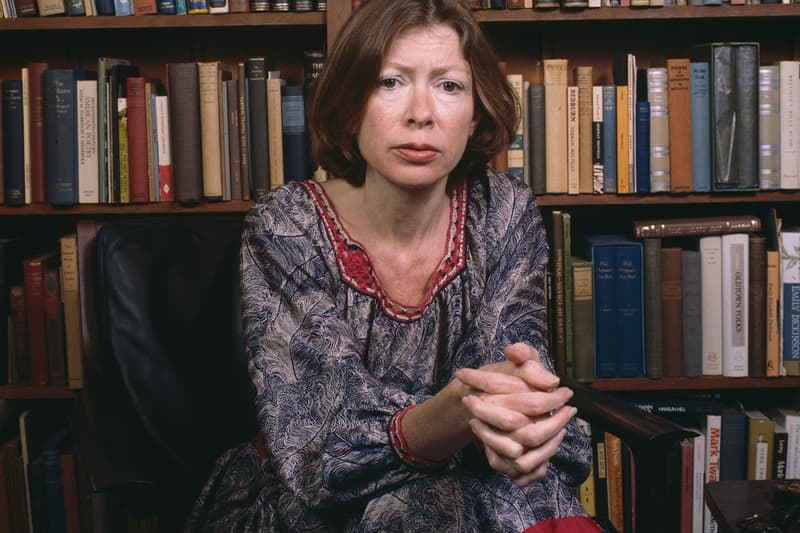 Culture
Own a Piece of Literary History as Joan Didion's Estate Is Sold
From blank notebooks to her writing desk.
Own a Piece of Literary History as Joan Didion's Estate Is Sold
From blank notebooks to her writing desk.
Known for her precise prose and cutting observations of both her personal life, as well as American culture at large, best-selling author Joan Didion's estate is being sold on November 16.
The mind behind literary classics like Play It As It Lays and Slouching Towards Bethlehem passed away last December from complications from Parkinson's disease. Currently, her personal desk items, nostalgic ephemera and other items are being auctioned for sale in New York next week. The catalog for "An American Icon: Property from the Collection of Joan Didion" holds 224 lots, giving admirers of the author and inspiring novelists plenty to bid for.
While many are vying for the writer's blank notebooks, which arrive in numbers, Didion's estate also includes nearly 25 seashells and tschotskes she collected in California, nodding to her love of her home state. Other standouts include oak writing desks, paperweights, pens and paperclips. Lisa Thomas, the director of the auction house's fine arts department shares, "They're really representative of her California life. She had them on the mantle in her New York apartment."
Didion's personal estate will be open for auction on November 16 at 549 Warren St. in Hudson.
---
Share this article