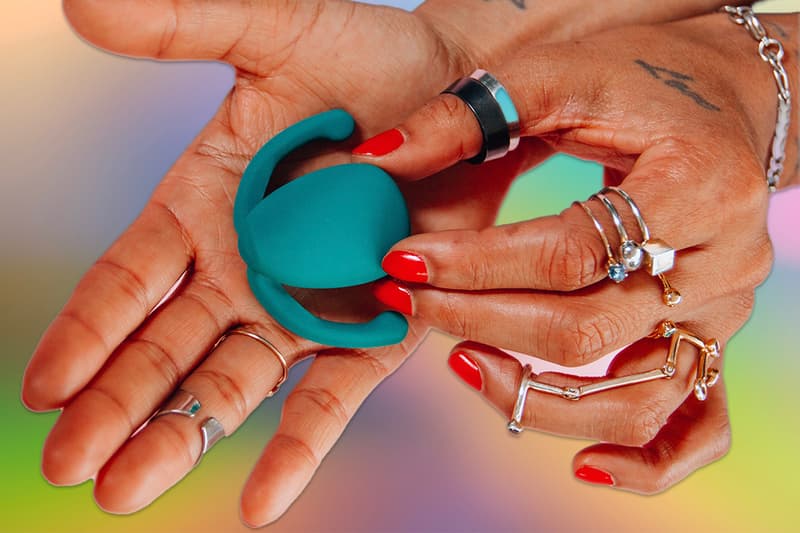 Here Are the Top 5 Sex Toys Threesome Lovers Prefer
In case you're curious.
It's our favorite holiday, National Sex Toy Day and to celebrate, the leading dating app, 3Fun, is revealing the top sex toys people prefer for triad play.
Threesomes open a world of fun if you're able to channel the maturity needed — cue the constant communication and care. Sex toys can enhance threesomes just as they do with solo play and according to 3Fun, over 82% of users are indulging.
Keep reading for the top five sex toys people are using for threesome fun. For specific genderless recommendations, check out our genderless sex toy guide.
Vibrators are the OG for a reason. They can be used for penetration and any erogenous zones which are perfect for enbys and those who despise gendered sex toys.
Dildos: 56.7%
Threesomes can seemingly last forever if you're a penis owner with performance anxiety. If you'd like a backup or even a buddy, dildos are just right.
Butt plugs allow you to multitask when it comes to pleasure. More than one sexual partner at a time can be overwhelming if you want to feel good, too. Opt for a butt plug and prepare for a wave of stimulation, while you satisfy your lovers.
Cockring: 33.5%
Cockrings are another great method for multitasking sexually. You can penetrate your partners, or even receive fellatio while receiving vibrations of your own.
Kink play has been gaining traction and threesomes are perfect grounds for exploring this realm. Just make sure you establish safe words before the fun begins.
---
Share this article