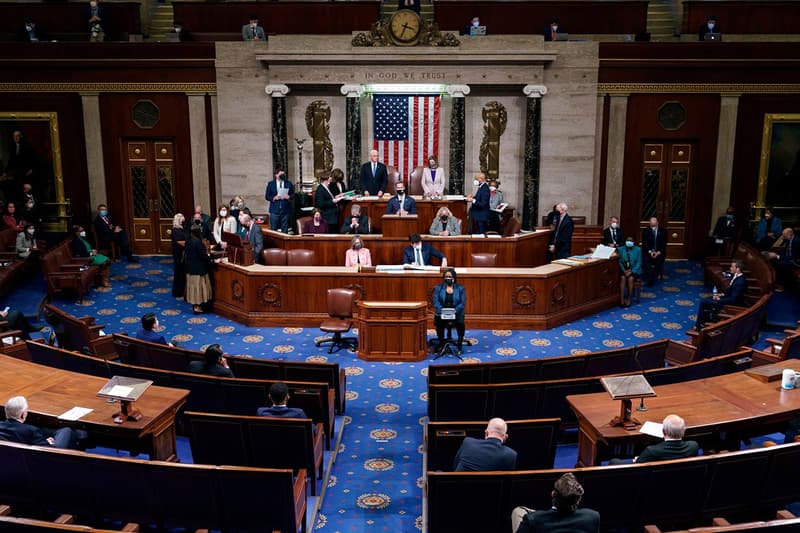 Culture
Everything You Need To Know About US Midterm Elections
Bringing it back to US History class.
Everything You Need To Know About US Midterm Elections
Bringing it back to US History class.
Midterm elections can be a source of confusion as many of us, unfortunately, only pay attention to their presidential counterparts.
Unlike the elections held for the President of the United States, midterm elections take place midway through a presidency, thus their name. November 8 officially marks the halfway point of President Joe Biden's term, giving registered citizens the opportunity to affect change in a crucial area of our government — Congress. While we're in the middle of multiple crises — inflation and the cost of living is at an all time high, while many politicians seem to bury their heads in the sand at the mere mention of climate change — voting, no more than ever, is important.
While we cannot place the fate of our collective future in the hands of politicians, exercising our right to vote and engage in the democracy we have, no matter how broken, is still one of the many ways we can work towards a better future.
Figuring out how to vote, let alone in a midterm election can be difficult, so we've created a simple guide to help you get started. Continue scrolling to learn more about the midterm elections.
What is Congress?
An incredibly crucial governmental body, Congress is comprised of two chambers — the House of Representatives and the Senate. The primary difference between the House and the Senate is that senators represent the entire state, while members of the house only advocate for their own districts. While House reps only serve for two years, senators often hold their seats for a minimum of six, but are only allowed to serve two terms. Additionally, every two years, less than half of Senate has to be re-elected.
What Are Midterm Elections?
During midterm elections, 435 seats in the House of Representatives and a third of Senate seats are open. While the electoral college ultimately decides our presidential election, Congress is put into power solely by the popular vote. 34 seats are in contention in the Senate as 14 Democrats are campaign for reelection, whereas Republicans hold 50 seats. Vice President Kamala Harris can intervene in the event of a tie.
Why Do Midterm Elections Matter?
Midterm elections play a pivotal role in society as they signify where the power is in Congress. If you're a politics junkie, you'll know that Congress is a legislative body that can make — or break — laws. Ever clicked by C-SPAN on your day off? Chances are you've witnessed a filibuster in the last couple years, demonstrating determined elected officials aggressively blocking laws.
As stated in the Constitution, Congress is a legislative body that has the authority to make laws. As Schoolhouse Rock taught us, a bill only becomes an actual law once it's been approved by both the House and the Senate. If there are more Republicans than Democrats in Congress, it's likely that progressive bills, such as policy pertaining to same-sex marriage and reproductive rights may come under fire.
How does Congress Affect the Presidency?
Because the body of government has the ability to accept or throw out legislation, whoever is elected to Congress may be able to support — or derail — the President's policy goals. Checks and balances are a pivotal fixture of our democracy as no single entity should have absolute power.
When the members of Congress' parties closely align with that of our Executive Commander-in-Chief, you'll find elections that she or he proposes moves a lot more quickly. Alternatively, it is not uncommon for Congress members to actively oppose any laws proposed by the President if their views diverge.
Ultimately, the midterm elections are one of the many ways we can ensure that we've elected officials who truly represent our interests and are willing to voice the public's concerns. While it is easy to be apathetic about politics, doing nothing is not the solution as it takes both voting and grassroots community efforts make the change that we want to see.
---
Share this article