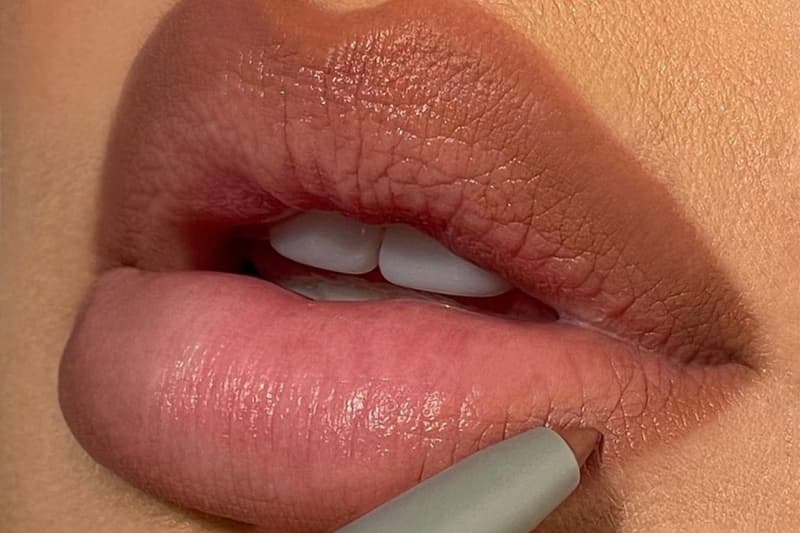 Beauty
The "Oval-Lining" Trend Is TikTok's Money Saving Hack for Fuller Lips
Lip filler injections are taking a back seat.
The "Oval-Lining" Trend Is TikTok's Money Saving Hack for Fuller Lips
Lip filler injections are taking a back seat.
For those wanting to know why they don't have full lips, the tea is you're either born with them, or you can buy them — that's it, that's the solution. However, a new trend on TikTok is making coming by a plump pout even more realistic and it involves something you already have in your makeup caboodle: lip liner.
Meet the affordable and lip filler-free hack from TikTok, "oval-lining." The hack is the key to getting the sought-after rounded shape on your top lip, giving an appearance of instantly fuller puckers. All you have to do is redraw your lips in the form of a circle, and you're done. To completely ace the oval-liner hack, ensure that the lip liner matches the natural shade of your mouth. When applying the liner, make minor marks on the cupid's bow and the middle of the lower lip, then draw a circle directly in the center of the lips, leaving the sides out for blotting.
Hopefully, this noninvasive trick will save you the pain of lip filler injections and give you the desired pouty pucker. Take a look closer at the oval-lip liner tutorials below.
---
Share this article