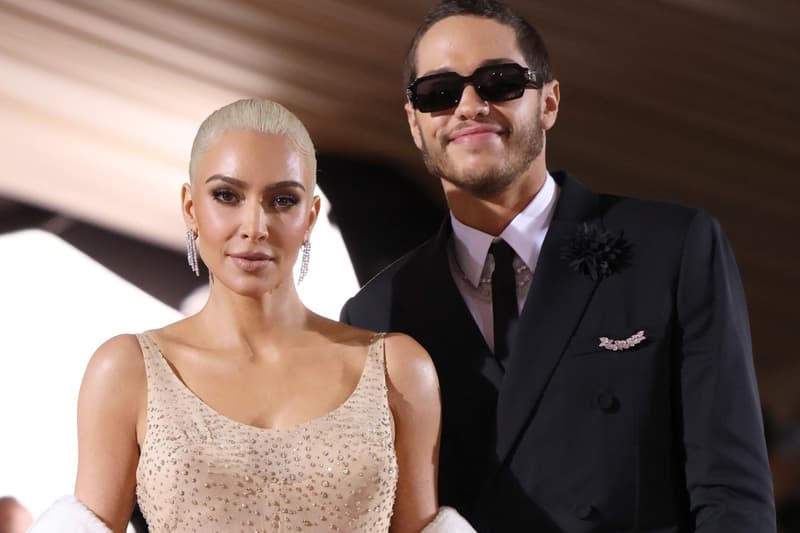 Entertainment
Apparently, Exes Kim Kardashian and Pete Davidson Don't Speak at All Anymore
Despite recent speculation that they do.
Apparently, Exes Kim Kardashian and Pete Davidson Don't Speak at All Anymore
Despite recent speculation that they do.
Recently, there's been some speculation that Kim Kardashian and Pete Davidson are still in contact, even rumors that they could be rekindling their former relationship. However, according to TMZ that's far from the truth. The outlet reported that the reality star and the comedian, whom called it quits over the summer, don't speak anymore.
"Sources close to the former pair tell us stories that Pete's been reaching out to Kim in light of Kanye [West]'s latest episodes are flat-out false," stated the outlet. "In fact, we're told the two have not seen each other or been in communication at all lately."
Though there is no bad blood between Kardashian and Davidson, they are simply busy with their work and personal lives.
Kardashian celebrated her 42nd birthday on October 21 and posted photos of flowers and a candle, both of which many think were gifted to her by the King of Staten Island star. What created speculation in the first place is the fact that it's a jasmin-scented Diptyque candle, which fans believe is a reference to Kardashian and Davidson's "Aladdin and Jasmine" SNL skit, which helped kick off their romance in October 2021. As a result, some think the exes could be getting back together. However, according to TMZ, that's "highly unlikely."
For more on famous relationships, check out our celebrity couples tag.
---
Share this article