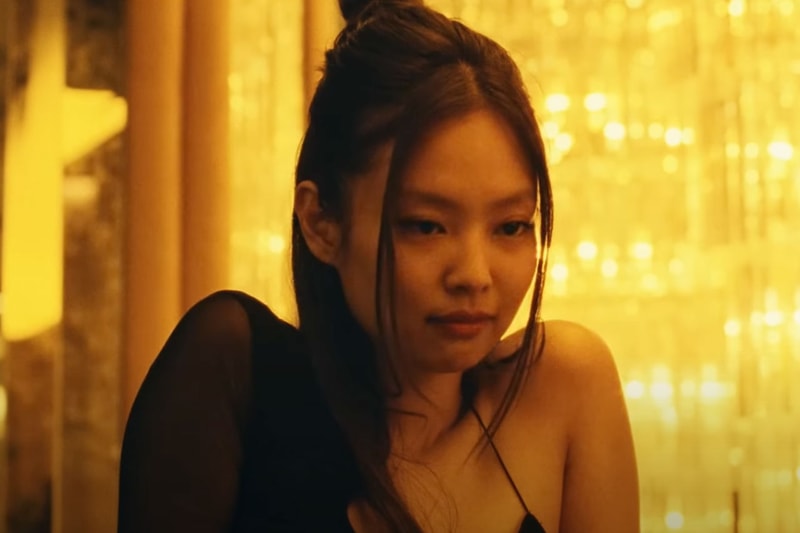 Film & TV
BLACKPINK's Jennie Opens Up About Her Debut Role in 'The Idol'
"I've never had to be in a place where I was surrounded by so many people that I'm not familiar with, and especially in a different language."
BLACKPINK's Jennie Opens Up About Her Debut Role in 'The Idol'
"I've never had to be in a place where I was surrounded by so many people that I'm not familiar with, and especially in a different language."
In a new interview, BLACKPINK member Jennie spoke about her upcoming role in Sam Levinson's The Idol, including what made her want to be a part of it and how she prepared for the part.
Speaking to Elle USA, the star explained that she's "always been a fan of all [Levinson's] work. We got to meet and talk about the possibilities [of] me being in the show, and it worked out magically." On the flip side, Levinson described Jennie as "so professional and hardworking," adding that "Watching her learn a full dance routine in about an hour and then perform it flawlessly 10 times in a row was amazing, and of course that's just a tiny piece of her talent and ability."
As always, Jennie's thoughts are with the fans, and more than anything, she hopes that the fans will enjoy what they see in the new HBO series. "It was my first time ever doing anything close to being an actor, so hopefully they like it," she told the publication. In terms of her concerns, it appears that Jennie's very much out of her comfort zone, transcending her work in music and fashion to grow and develop even further.
"I've never had to be in a place where I was surrounded by so many people that I'm not familiar with, and especially in a different language," she explained, adding that "But in terms of creativity, it felt just the same." Speaking about how she's grown as an artist and a person since BLACKPINK first formed six years ago, Jennie described herself as "lost." She added, "I didn't know who I was when I was off work. I didn't know who I was when I was at work. So now I try to always take time to take care of myself, check in on me, and make sure I know where I'm at before I go into any big projects."
Finally, the artist and now-actor, spoke about the ways in which she prepared for the role. "Luckily, I had Sam there," she said. "What he said was to just be me. I didn't try to prepare it perfectly, which I really would do. I had many conversations with Sam and Abel, and I think that helped me. And they just made sure that I didn't have to be so nervous about things."
The Idol is set to premiere in 2023, with an official release date still yet to be confirmed.
In the meantime, check out the latest teaser trailer.
---
Share this article