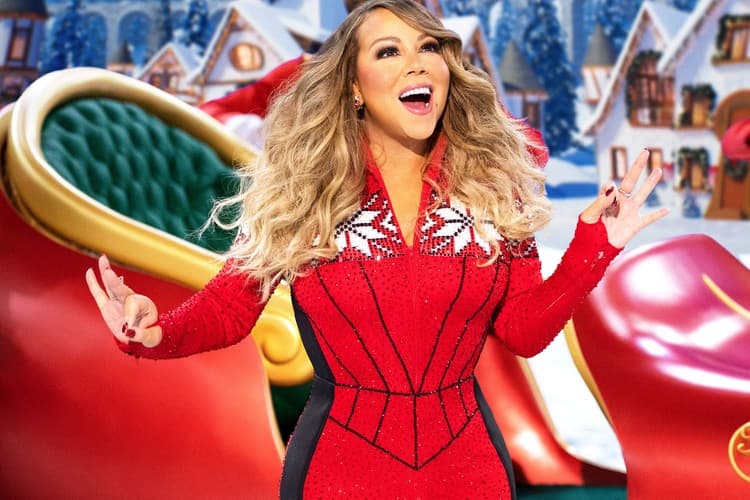 Entertainment
Mariah Carey Officially Kicks off Festive Season With Performance at Thanksgiving Day Parade
All I want for Christmas is you.
Mariah Carey Officially Kicks off Festive Season With Performance at Thanksgiving Day Parade
All I want for Christmas is you.
It's official official, the Christmas season is here. Mariah Carey closed out Macy's annual Thanksgiving Day parade in New York City with her latest performance of "All I Want for Christmas Is You," bringing the festive spirit to all.
The musician took the stage in a voluminous pink dress and a diamond-encrusted crown paired with an umbrella, surrounded by dancers. "I just want you for my own/More than you could ever know/Make my wish come true/All I want for Christmas is you," she sang the iconic song.
Fans took to social media to react to the performance. "Mariah Carey is getting millions right now to just stand there with her umbrella and honestly I'm not mad. Mad respect," a user wrote. Others noted that the star was very obviously lip-syncing throughout her performance: "Mariah Carey lip syncing in place with this umbrella at 78% energy while her dancers perform like their lives hang in the balance on the Thanksgiving Parade is pure CAMP!!"
Reporter Joey Nolfi took to Twitter to mention the singer's crown, "Mariah Carey said f-ck those trademark laws and showed up with her Queen of Christmas crown anyway," referring to her recent attempt to trademark the title "Queen of Christmas." The Trial Trademark and Appeal Board rejected Carey's request, which was initially submitted to be used for products such as fragrances, makeup, clothing, jewelry and dog accessories, according to the applications.
Watch Carey's "All I Want for Christmas Is You" performance below.
Happy Thanksgiving!!!? Grateful and so proud of my beautiful kids Roc and Roe, grateful for the lambily and for the precious moments in life. ❤️❤️❤️ Now it's reaaaallly time!!! ??? pic.twitter.com/pkWk5TJUZ2

— Mariah Carey (@MariahCarey) November 24, 2022
---
Share this article