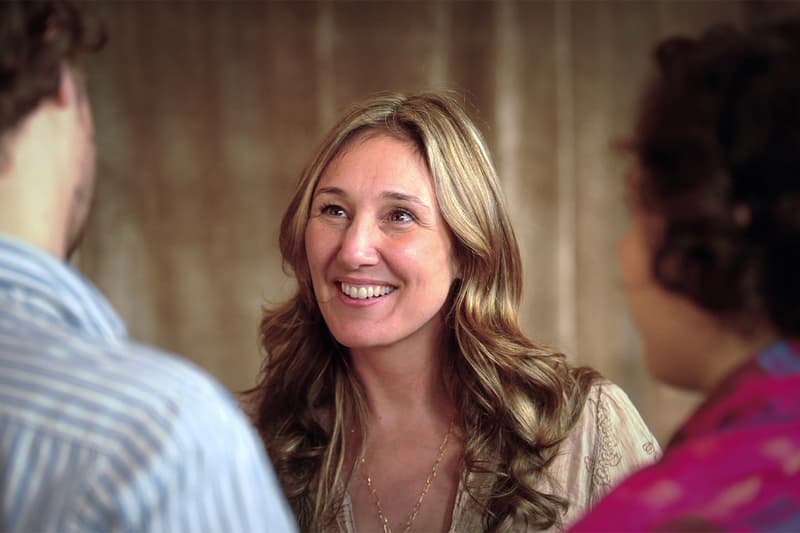 Sex & Dating
Netflix Releases 'Orgasm Inc.' the Story of LA Sexual Wellness Cult, Amidst Lawsuit
Featuring inside footage that sparked the recent lawsuit.
Netflix Releases 'Orgasm Inc.' the Story of LA Sexual Wellness Cult, Amidst Lawsuit
Featuring inside footage that sparked the recent lawsuit.
Last week, Netflix released Orgasmic Inc: The Story of OneTaste, a Los Angeles startup company encouraging sexual wellness through orgasmic meditation. However, the startup soon became a sexual wellness cult.
OneTaste, an LA-based sexual wellness startup was begun by Nicole Daedone, whose revolutionary Ted Talk you might've seen. She sold the very valid dream of sexual wellness from an empowered standpoint. One where you get to care for yourself and experience pleasure simultaneously. But the search for wellness and pleasure soon became sinister.
OneTaste eventually doubled as a community. Its reach was inclusive across all fronts: sexuality, gender — although primarily targeting women, male incels found a home in it, too — race and social class. She targeted people by preying on our basic needs, or as she put it in a clip featured in the documentary "we want to love, be loved, see, be seen, know our purpose and feel connection."
Daedone was undeniably a visionary, housing members in dorm rooms where fantasies came to life with like-minded people. She was someone who could get you to buy in. But what took place when you bought in, was the problem. The documentary begins on a hopeful note and quickly takes a dark turn that spans across an alleged prostitution ring and sexual abuse, and as of this year, several lawsuits.
The most recent lawsuit from 15 anonymous women, details misuse of footage shot during OneTaste's events and meditations. The lawsuit questions the need to reveal "intimate body parts and acts of sexual intercourse," which is a violation of privacy. The women revealed that they only consented to be filmed for educational purposes and that they fear being outed by the documentary — which they never consented to.
Since the truth of OneTaste has been revealed, Daedone has since rebranded to The Institute of OM.
---
Share this article