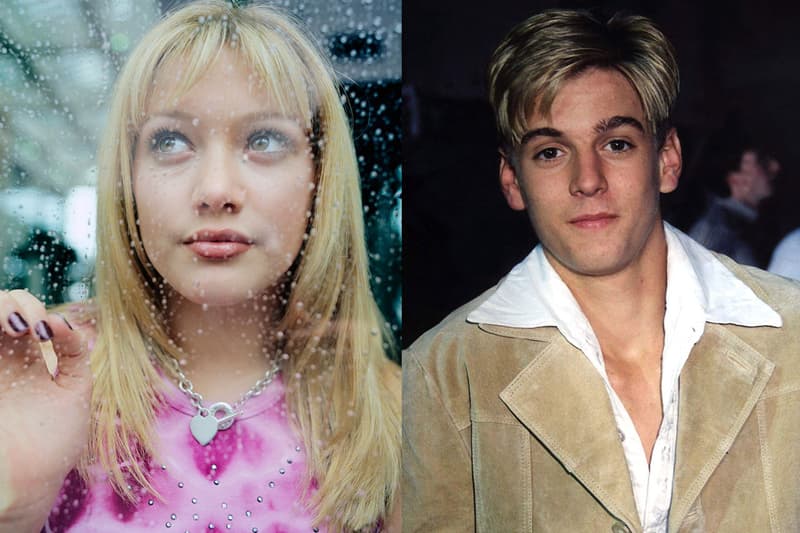 Entertainment
Hilary Duff Shares Tribute to Ex-Boyfriend Aaron Carter
"Boy did my teenage self love you deeply."
Hilary Duff Shares Tribute to Ex-Boyfriend Aaron Carter
"Boy did my teenage self love you deeply."
Former child star Aaron Carter passed away on November 5. 911 was reportedly alerted that "a male had drowned in the tub," according to TMZ.
Since news of Carter's death broke, numerous friends and celebrities have been sharing their tributes on social media. Hilary Duff, who once dated Carter and had him appear on an episode of Lizzie McGuire, was one of the first to pay her respects on Instagram.
Duff wrote, "I'm deeply sorry that life was so hard for you and that you had to struggle in-front of the whole world. You had a charm that was absolutely effervescent… boy did my teenage self love you deeply."
New Kids on The Block also shared a tribute which read "We are shocked and saddened about the sudden passing of Aaron Carter. Sending prayers to the Carter family. Rest in peace, Aaron."
Further tributes from Nicole Polizzi (aka Jersey Shore's Snooki) and Tyler Hilton were also shared.
---
Share this article