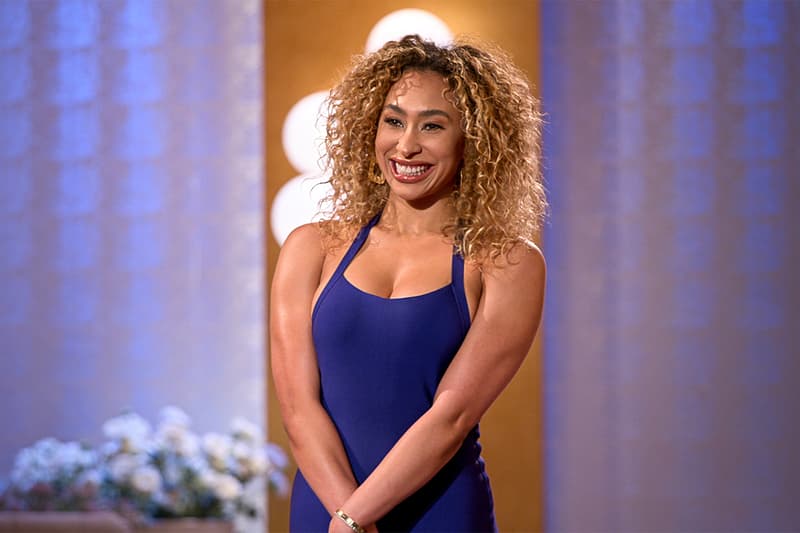 Sex & Dating
'Love Is Blind's Raven Tells Nancy She Doesn't Want Her F-ckboy via TikTok
Okay, but who knew Raven was this funny?
'Love Is Blind's Raven Tells Nancy She Doesn't Want Her F-ckboy via TikTok
Okay, but who knew Raven was this funny?
Raven Ross from Netflix's  Love Is Blind was not a fan favorite at first, but in just four weeks, she's found love and won us over. Her latest run on TikTok since the drama with Bartise, SK and Nancy, has been equally comedic and truthfully, petty as f-ck.
Raven notoriously shut down cast member Bartise Bowden after doing jumping jacks as he poured his heart out through the pod walls. This instantly made fans question her ability to present, let alone love. But after a few episodes, fans quickly understood why she paid the 25-year-old no mind.
Bartise instantly turned fans off — after appearing to be the most emotionally mature 25-year-old — after revealing to his fiance Nancy Rodriguez, that Raven was a "smoke show," while making Nancy feel physically less than. Bartise tried his hand at winning Raven back after the pods and she again, shut him down.
Well, recently on TikTok, Raven has been giving Love Is Blind fans the content they want to see with her recaps and honestly, trolling Season 3 of the binge-worthy series. In one of her latest, she posts the TikTok above with the caption, "could never be my man ?."
What was her reason? The dangly solo earring that's notoriously worn by f-ckboys.
View this post on Instagram
View the TikTok above for her hilarious take, and keep scrolling below for more pod tea.
On Nigerian culture:
On doing jumping jacks mid-conversation:
On crying over men:
On SK:
---
Share this article