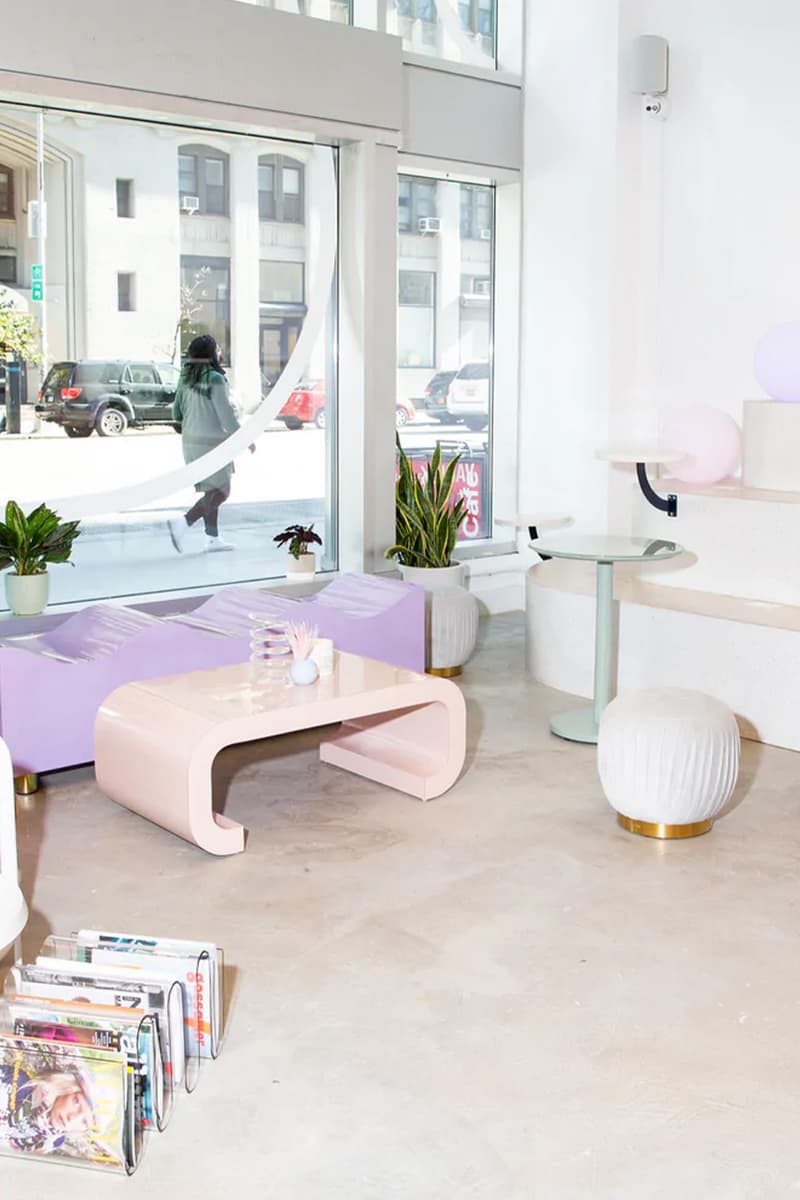 Here's Where New York Girls Go To Get Beautified
We mix high and low on this side.
New York City: Home to ridiculously high rents, rats that ride the subway with you and an unexplainable culture that makes people surrender to just about anything in order to live here at least once in their lifetime.
When I left my hometown of Chicago for the city of dreams back in 2018, I left behind familiar faces, a well-established set of routines and an overall sense of comfortability that was swallowing me whole. I said goodbye to my hair colorist, Melissa, who had been carefully dying my curls platinum blonde once every eight weeks for three consecutive years. My recurring manicure and pedicure appointments at ZeNails had been canceled. Yet the most shattering stab to the heart was breaking up with my esthetician, Magdalena, who had introduced me to the world of skincare and aided in rescuing my out-of-control acne-prone skin since the age of 19.
I take pride in taking care of myself. It's one of the only things I do consistently with a smile painted on my face. Coming from a background where I spearheaded one of the nation's largest and fastest-growing beauty franchises, what I look for in beauty salons and wellness hubs is a culmination of what I've learned in creating ambiances, what I understand about the positive effects of cleanliness and professionalism, and what I personally need to justify the investment I'm making.
Sifting through a sea of beauty establishments in New York City has cost me time, money and some harshly cut-up nail beds. After four years of trial and error, I now have a collection of places I visit on a rotating basis to fuel my vanity and calm my inner peace. Continue scrolling for the nine best beauty and wellness studios I visit and refer all of my girlfriends to.
Skincare
What service: Buttercup Classic ($80 USD)
With who: Rani
Simple, effective and cost-friendly, Buttercup Skincare is home to the most knowledgeable estheticians in Hell's Kitchen. If you're lucky, book with the studio's owner, Rani. Since moving to NYC, Rani has been my go-to girl for monthly maintenance and efficacy.
What service: 50-minute facial ($145 USD)
With who: Orit
With three locations in Manhattan, Silver Mirror is a convenient option for many. The internal setup allows the facial bar to service more people at a time with luxurious amenities (the heated beds have completely changed the game). Book with Oritt if you want thorough extractions and smooth dermaplaning.
What service: Supernova Facial ($325 USD)
With who: Any esthetician.
Home to the radiant faces we see on red carpets, Joanna Vargas reigns supreme in results. Given the price point, you'll be safe booking with any esthetician. I get the Supernova Facial once per year, typically around my birthday, for a complexion that is smooth, glowing and lifted to the clouds.
Haircare
What service: Bleaching and color (prices vary).
With who: Farrah
Myth: Beachy-blonde textured hair is impossible to achieve. Truth: Go to Farrah at Queen of Swords, a cozy studio space in Bushwick, to make you as blonde as can be without jeopardizing your precious locks.
Bodycare
What service: Ice Bath Class ($50 USD)
With who: Bayle
For the wellness-inclined, Remedy Place is the newest addition to Flatiron that even Kim Kardashian approves of. As someone who typically finds themselves weary by 4 P.M., hopping into an ice-cold bathtub chilled to an exhilarating 38° F zaps me back into full gear without the crash often associated with caffeine. Although I'm sure all of the guides are amazing, try to book your class with Bayle.
What service: Lymphatic Drainage Treatment ($225 USD)
With who: Any massage therapist
Nothing beats a sculpted body like the right blend of diet and exercise, but lymphatic drainage treatments can help enhance those sought-after results. This pick-me-up massage activates the body's lymphatic system to speed up the body's natural ability to eliminate toxins, filter out debris, reduce cellulite and sculpt the body. If you find yourself in SoHo and in need of a moment of relaxation, revitalization and a boost in body confidence, stop by HigherDOSE.
What service: Meditation Dome (free access when you book a service)
If I could live in this 1,300-square-foot gorgeous respite, I would. Particularly in the Meditation Dome, or what I like to call, "the quietest room in all of New York." I like to drop by THE WELL in between meetings, events and happenings to recenter myself in much-needed solitude. Access to the Meditation Dome is free when you book a spa treatment, no matter the cost.
Nails
What service: Smooth Feet Pedicure ($65+ USD)
With who: Any nail tech.
Chillhouse is Manhattan's hottest commodity. With a full-service cafe, back-of-house spa and a meticulously designed nail salon, I come here to work, play and delve deep into my chill. The pedicures are consistently superb no matter who you book with (a rare case in other places).
What service: Apres Gel-X Extensions ($120+ USD)
With who: Alex.
When GBY Beauty set roots in Chelsea, I intuitively knew it would be my go-to for manicures that wowed strangers and my Instagram followers. Although pricey, I book monthly with Alex who is more than just a nail tech, she's an absolute genius with a brush who can turn fantasies into pure art form right at the tip of your hands.
---
Share this article