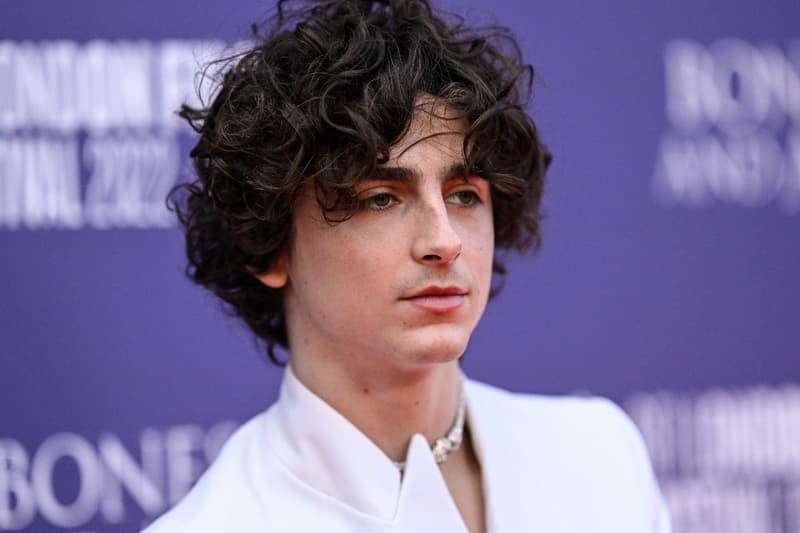 Film & TV
How Timothée Chalamet Manages to Make Cannibalism Relatable in 'Bones and All'
The film hits theaters everywhere on November 23.
How Timothée Chalamet Manages to Make Cannibalism Relatable in 'Bones and All'
The film hits theaters everywhere on November 23.
Timothée Chalamet is starring in the upcoming Luca Guadagnino film Bones and All, which the actor stars as a cannibal in love.
To get into character, Chalamet associated the role with addictions of all kinds that young people, in particular, sometimes experience.
"During [filming], it felt like this quickly became a metaphor about addiction for me — especially young people who are addicted, are figuring out the most rudimentary things about themselves, what it means to be in love, what it means when you're in a relationship, what it means to try to support someone in a relationship," he told SFX in a new interview. "You are wrestling with something so intense, so dangerous, as to affect other people's mortality or your own… Without giving anything away, love can be something that rescues you out of it and lifts you up. But I also like the other interpretation — again, without giving too much away — that love can lift you, ultimately to sort of crush you too, because sometimes those demons remain."
The Call Me By Your Name star also shared other interpretations he had of the role. "For me, it felt like the cannibalism was a metaphor for what your ancestors leave you with — your immediate parents, but also the trauma that you've lived with from generations past," he added. "You wrestle with that. Sometimes it's something you can actually overcome and break the cycle. And sometimes a curse remains a curse and a blemish remains a blemish."
Bone and All hits theaters everywhere on November 23. Revisit the trailer below.
Image Credit

Gareth Cattermole/Getty Images For Bfi
---
Share this article