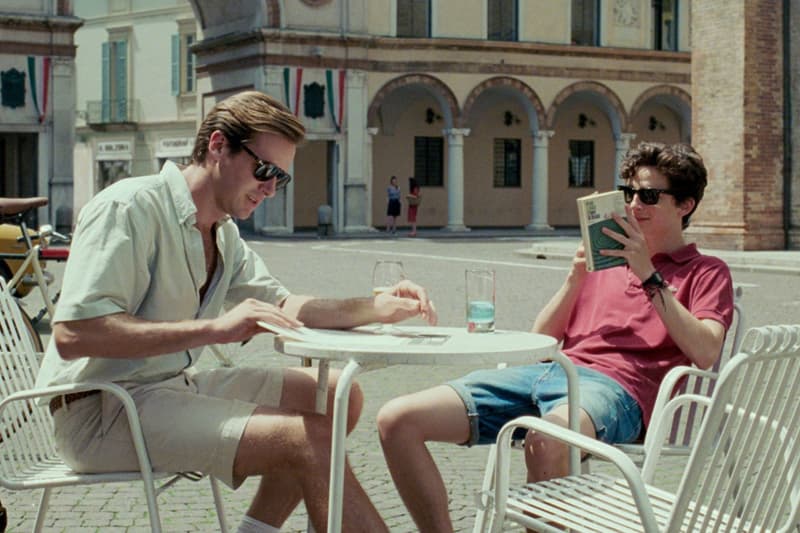 Film & TV
Luca Guadagnino Wants to Team Up With Timothée Chalamet for a 'Call Me By Your Name' Follow-Up
Focusing on the actor's character, Elio.
Luca Guadagnino Wants to Team Up With Timothée Chalamet for a 'Call Me By Your Name' Follow-Up
Focusing on the actor's character, Elio.
Luca Guadagnino is teasing the possibility of a follow-up to Call Me By Your Name with Timothée Chalamet. However, the Italian director isn't considering it your typical sequel.
"A sequel is an American concept," Guadagnino recently told IndieWire at the Telluride Film Festival. "It's more like the chronicles of Elio, the chronicles of this young boy becoming a man. It is something I want to do."
Guadagnino and Chalamet first worked on the 2017 gay coming-of-age film but most recently, they've joined forces for Bones and All — a cannibal love story. Though it had been a few years since they worked together, Guadagnino made it clear he's kept in contact with the Dune star.
"It's not as if I left Timothée at the height of his booming success, and then I found him four years later," he said. "We kept close. I knew that there was not much time to wait until we worked together, but only for the right project."
Bone and All premieres in theaters on November 23. Stay tuned for more news on a Call Me By Your Name follow-up.
---
Share this article