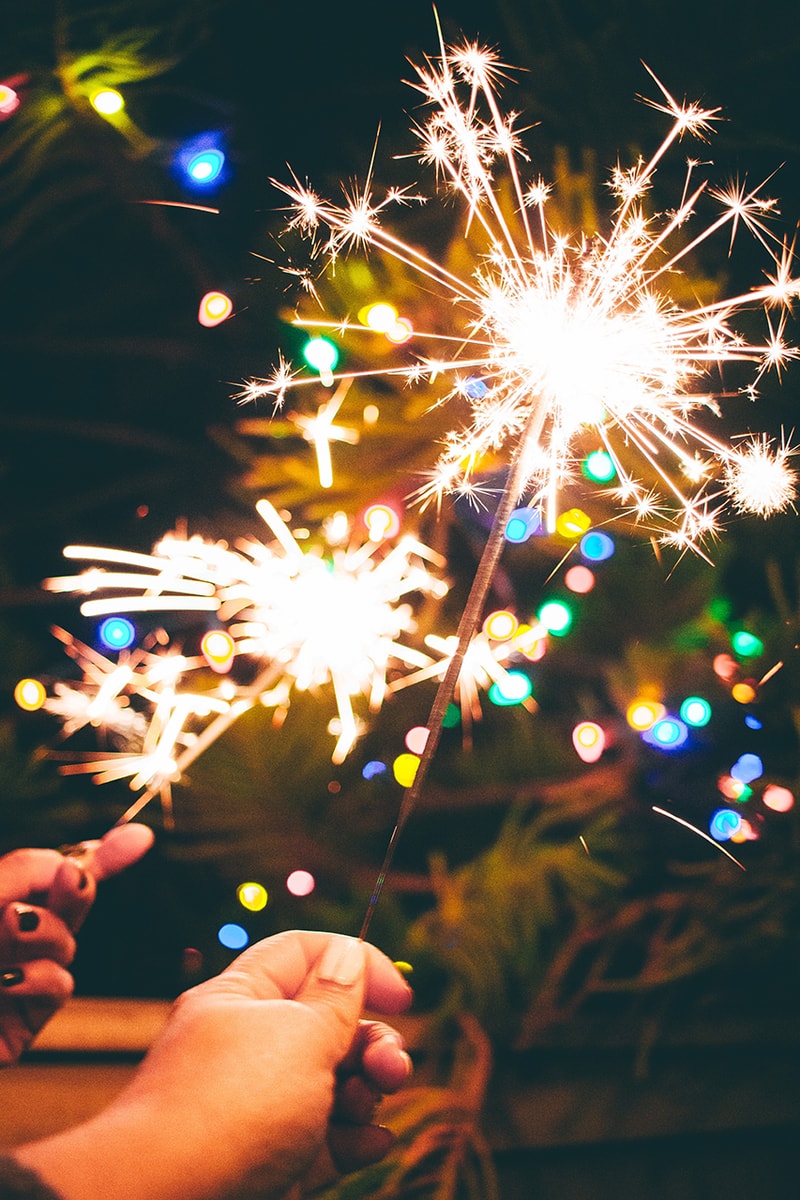 2023 Will Be a Game-Changing Year for Your Zodiac Sign
The universe is helping you build your dream life.
Culture
2023 Will Be a Game-Changing Year for Your Zodiac Sign
The universe is helping you build your dream life.
2023 is a year for the brave. While the past few months have given us plenty of moments that left us wanting to run and hide under our covers, the swiftly approaching year is coming with a sleigh full of presents, lessons and opportunities.
You may have the universe on speed dial, praying, wishing and hoping that you're not on its list of strongest soldiers for the year, but if you're experiencing a less than seamless start to the new year, fret not — this is a twelve month marathon, not a sprint.
2023 will be the year that teaches you life's best rewards are slowly learned as March will be prove to be a game-changer. Saturn, the planet of wisdom and abundance enters the water sign Pisces. This new placement will push you to take the red pill and hit the full send button on life.
Pisces are known for their dreamy dispositions, so leave your negative Nancy attitude behind and trust that the universe has your back. Although the past few years have dealt us all a few harsh life lessons, that doesn't mean you aren't allowed to want good things for yourself.
On March 23, Pluto enters Aquarius, taking up some space in the air sign until 2043. The dwarf planet symbolizes transformation and rebirth. Paired with the idealist and forward-thinking Aquarius, you can expect the next twenty years to be fruitful and life-changing. This may sound like a lofty statement, but the habits and mindset you develop over the next two decades can breed a handful of cataclysmic moments.
Mars enters Cancer on the same day, giving you a bit of a chaotic jolt in terms of communication as the crab of the zodiac can be sensitive, while the red planet represents aggression and war. April 20 delivers an abundance of powerful cosmic events as a new moon solar eclipse in Aries will ignite a fire within you. Positioned in the first sign of the zodiac, the new moon will usher in a fresh start and encourage a brave and determined spirit.
Coupled with a solar eclipse, the spring month will certainly inspire you to make some major change in your life. Stay guarded as May 5 provides an intense blood moon lunar eclipse in Scorpio, heightening your emotions. Use the astrological landscape to let go of what no longer serves you, enabling you to walk into the season, feeling lighter.
On May 16, Jupiter leaves Aries and enters earthy Taurus ruled by Venus, the bull's teamwork with the prosperous planet will bring about abundance and luck. June is off to an epic start as Jupiter forms a square with Pluto in Aquarius, lining up with the North Node of Destiny on the first of the month. The marriage of Taurus' level-headed energy with intuitive Pluto in Aquarius will lead to an era of deep shadow work and self-transformation.
The ninth largest planet will enter a Capricorn retrograde on June 11, pushing you to take accountability and manage any unresolved tension. The North Node of Destiney enters Aries on July 17, turning on your survival mode and prompting you to advocate for yourself and fight for what you truly desire. Simultaneously, the South Node enters Libra, driving you to find your voice and leave people-pleasing habits behind in 2022.
Romantic Venus goes into retrograde in Leo on July 2022 until September 3, motivating you to be more confident and courageous when it comes to matters of the heart. We're done with being treated less than we're worth and the Venus retrograde, undoubtedly delivers unapologetic bad b–ch energy.
Our favorite planet Mercury also starts its backwards orbit in Virgo on August 23 until September 15, causing a slew of miscommunications and mishaps. Spooky season starts off a fitting note as a solar eclipse in Libra takes places on October 14, while a lunar eclipse darkens the night on October 28 in Taurus, days before Halloween.
Mercury continues its retrograde from Capricorn into Sagittarius starting on December 13 to January 1, granting you the final push you need to close out the year on a high note, so long as you make sure to tie up any loose ends and nearly close out open projects.
2023 starts as the Mercury retrograde comes to an end, allowing you to walk into the new year, breathing a breath of fresh air.
---
Share this article