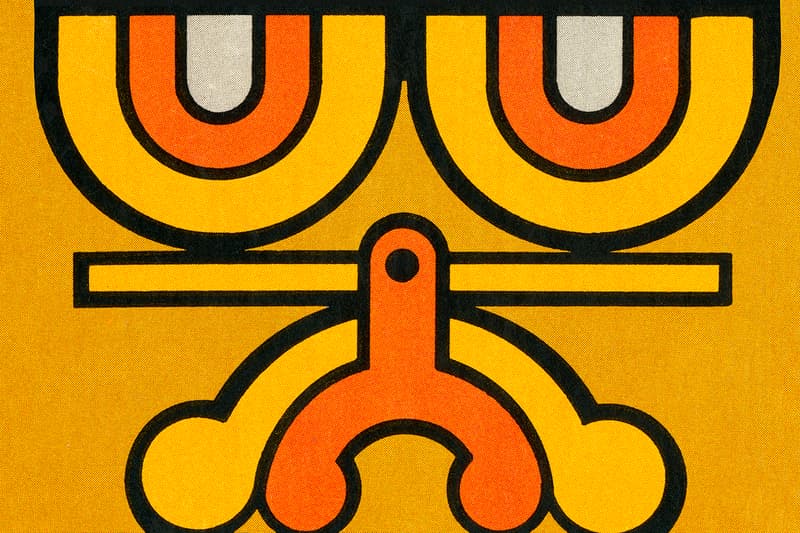 Culture
Libra Personality Traits: Everything You Need To Know About the Zodiac Sign
Including the way to a Libra's heart.
Libra Personality Traits: Everything You Need To Know About the Zodiac Sign
Including the way to a Libra's heart.
Symbolized by the scales, Libra is the zodiac sign that belongs to those born between September 23 and October 22. Often described to be the sign of balance and fairness, Libra values companionship and constantly seeks to maintain peace and harmony in its relationships. Not only are Libras great mediators who can effectively resolve conflicts, but they are also known to be creative individuals with a deep appreciation for the arts.
Here, Stephanie Whaley Vinitwatanakhun, founder of astrology dating app Oromoon, explains the zodiac sign's characteristics, as well as what Libras are like in friendships, romantic relationships and at work.
Libra is the seventh astrological sign in the zodiac.
Libra is the seventh astrological sign of the zodiac, and it's also connected to the seventh house of relationships in modern astrology. Influenced by the power and beauty of love and aesthetics, Libra season initiates the autumn equinox in the northern hemisphere, a day governed by equal parts daylight and darkness where we reminisce upon the fruits of our labor from summer's lighthearted past, a time when our extravagance and exuberance beckoned our uninhibited nature.
During this pivotal transition where daylight hours continue to shorten, and nature gracefully ushers a new beginning with visually breathtaking foliage, we are invited to pause and reflect inwards before entering winter's hibernation period of rest and rumination. The descendent, or cusp of your seventh house, describes how we approach and meet our partnerships, what we seek in our relationships and ultimately the traits we desire to embody.
Ruled by Libra and Venus, the seventh house represents relationships and partnerships of every kind: romantic, platonic and business-oriented, including legal contracts that exist between two parties. Libra's dynamic symbolism of the scales is the first time we witness an astrological archetype that represents the importance of collective balance and harmony, a shift from the previous astrological focus of the self.
Libra is ruled by Venus and it is an air sign.
Ruled by the visionary planet of romance, self-worth and money, Libras represent everything that is divine, beautiful and fair. These social butterflies are charming romantics, flowing through life with a gracefully contagious demeanor. Air signs are quick-witted, cerebral beings whose gift of communication provide solace to those whose voice often goes unheard. The calm nature of this fresh, flowing air element highlights their desire to maintain equanimity within their social connections, and their devotion to social justice and judicial pursuits represents their kinship for serenity and balance in a world that silences those who are marginalized.
Libra Compatibility
Signs that are compatible with Libra include but are not limited to fellow air signs, Libra, Gemini and Aquarius, for their intellectually stimulating demeanor, creating space for progressive and enlightening conversations.
Libra also gets along with fire signs, Aries (sister sign), Leo and Sagittarius, for their intoxicating desire to become fully immersed in carefree spontaneity while enjoying the beauty of the present moment.
Fellow Venus-ruled Taurus is also a complimentary sign for Libra to couple with, as both are able to express their appreciation for Venusian pursuits: aesthetics, romance and love itself.
Air (Aquarius, Gemini, Libra) + Air (Aquarius, Gemini, Libra) = Let your dreams get carried away with a gust of fresh air and perspectives.
Air (Aquarius, Gemini, Libra) + Fire (Aries, Leo, Sagittarius) = Fan the flames. The bigger the fire, the bigger the heart.
Libra Characteristics
Personality Traits
Libra's mantra is, "Will you plant with me the seeds of harmony, fostering my balance through each breath?" Libras are harmonious, diplomatic and justice-seeking souls. In the Tarot, Libra is represented by the Justice card of nobility and balance. Their diplomatic nature provides us with the lens to understand external motivations, while encouraging us to entertain all perspectives. Librans help us see through the biases while inspiring fairness and balance in all aspects of our lives. Advocating for harmony, the archetype of the scales helps us refine and reflect upon our choices and consequences.
Strengths
Libras are beautiful mediators that seek harmony within their personal relationships and beyond. Their affinity to relate with all souls highlights their impressive ability to connect with others. Librans long for a society free of conflict, bias and prejudice. As cardinal air signs, Libras are the creative, unifying visionaries that usher new beginnings and lead movements that inspire new ways of thinking. These social butterflies also possess sophisticated palettes inspired by their Venusian planetary ruler.
Challenges
These egalitarian and inclusive souls are known for their selflessness and generosity, giving others the benefit of the doubt and second chances to maintain the peace within their relationships. Libras sometimes place others' needs before their own, which may lead to inner turmoil over time. Always remember that the most important relationship is the one with yourself. Embrace your divine truth, maintain your independence, and vocalize your desires. Similar to the archetype of the scales, Librans can sometimes be indecisive as they carefully weigh all of their options. Keep in mind, it's not a sacrifice, but rather a choice that you've carefully and accurately examined. Embrace Libra season with open arms and trust where the path may lead you.
Libra Relationships
In romantic relationships, the key to a Libra's heart is a thoughtful gift that echoes their love for aesthetics and the arts. In love with love, partnership is the key to Libra's sustained happiness — the fear of isolation and loneliness disrupts their long-lived dream of sharing their love and affection with the world.
Librans also provide the clarity that helps others make the best informed decisions in times of need. You can always count on these dignified air signs when seeking the most informed, practical advice.
In the workplace, Libras shine brightest in teams where they are able to act as simpatico mediators when any challenges or disagreements arise. Often, we see Librans immerse themselves as ambassadors or politicians where the archetype of the scales is personified in their careers. The art of conflict resolution and mindful communication is their competitive advantage in life, helping us understand and empathize with others across the spectrum. Their love for pleasure, romance and social equity creates an environment that inspires harmony.
Libra Predictions for 2021 and 2022
Charming and considerate beings, the star-studded Libra New Moon that took place on October 6 encouraged you to look within and release the cemented role of providing for your partnerships when your divine energy is far from full. This lingering spirit breathes introspection and curiosity within your realm for the rest of the year, encouraging you to familiarize yourself with your inner monologue and focus on your authenticity.
The Aries Full Moon on October 20 will bring a resurgence of hope to your relationships and collaborations alike, providing a bounty of fortune and pleasure in all of your collaborative affairs. The profound impact you'll bestow upon your partnerships and social connections is not limited to diversity of thought. Releasing your inhibitions and learning to listen and tap into your deepest desires will grant you an equilibrium that continues into the new year.
Remember to refrain from compromising your emotional well-being. Rather than asking yourself how you should feel, practise reciting "how do I feel?" Your end-of-year blessings are amplified when you choose to have faith in your inner voice and embrace your divine truth. After all, how romantic is it to be loved by you? Prioritizing your spiritual development through self-love rituals is a tale as old as time. It is when you act upon your innate desires and respect your soul's agreements that your quest for truth is manifested in this lifetime and beyond.
---
For the astro-curious and enthusiasts alike, the astrology dating app Oromoon invites you to find your best relationship, starting within. Led by Latinx astrologer and founder Stephanie Whaley Vinitwatanakhun, the backbone of Oromoon centers around the guidance of a diverse set of perspectives. "We're manifesting a safe and inclusive community where our Guests feel inspired and connected." Whaley says. "We aim to serve as a conduit to facilitate and nurture collective soul care. With the stars as our guide, Oromoon does the heavy lifting, saves time and offers faith in an age of uncertainty."
Check out the astrology dating app, rooted in the art of awareness, on its website and Instagram.
Share this article