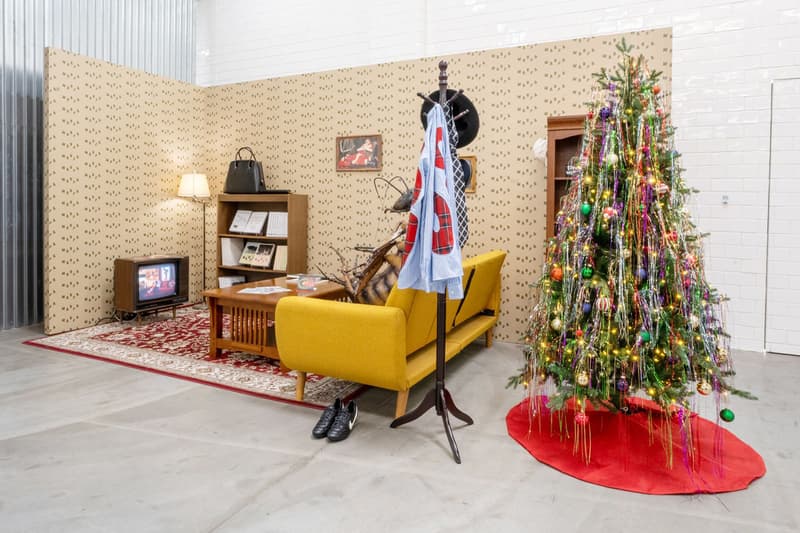 Fashion
DSM and MARFA Journal Celebrate 'A MARFA Christmas With John Waters'
Let the "25 Days of Marfmas" begin.
DSM and MARFA Journal Celebrate 'A MARFA Christmas With John Waters'
Let the "25 Days of Marfmas" begin.
MARFA Journal has partnered with acclaimed American filmmaker, writer, actor, artist and Holiday season lover John Waters to reimagine his annual U.S. Christmas Tour with a special edition book. A MARFA Christmas with John Waters offers a curation of never-before-seen film stills, interviews, ephemera, rare letters, archive imagery and an exclusive short film by Argentinian director Clara Cullen.
In commemoration of the new journal release, Dover Street Market New York and Los Angeles are hosting an immersive installation. The space pays homage to the iconic Christmas scene in John Waters's film Female Trouble with the unforeseen inclusion of a gigantic cockroach watching a MARFILM.
The luxury, multi-brand retailer has also put together a unique gift guide titled "25 Days of Marfmas." The list includes an irreverent combination of pieces such as Marfa's "I saw Mummy Kissing Santa's Ass" T-shirt, a Rose Bakery gift basket, a COMME des GARÇONS PLAY  striped shirt and a Prada bag.
To buy your copy of A MARFA Christmas with John Waters, head over to the publisher's website. A selection of "Festive MARFA" merchandise, including stickers, T-shirts, posters and Christmas cards, is also available to cop.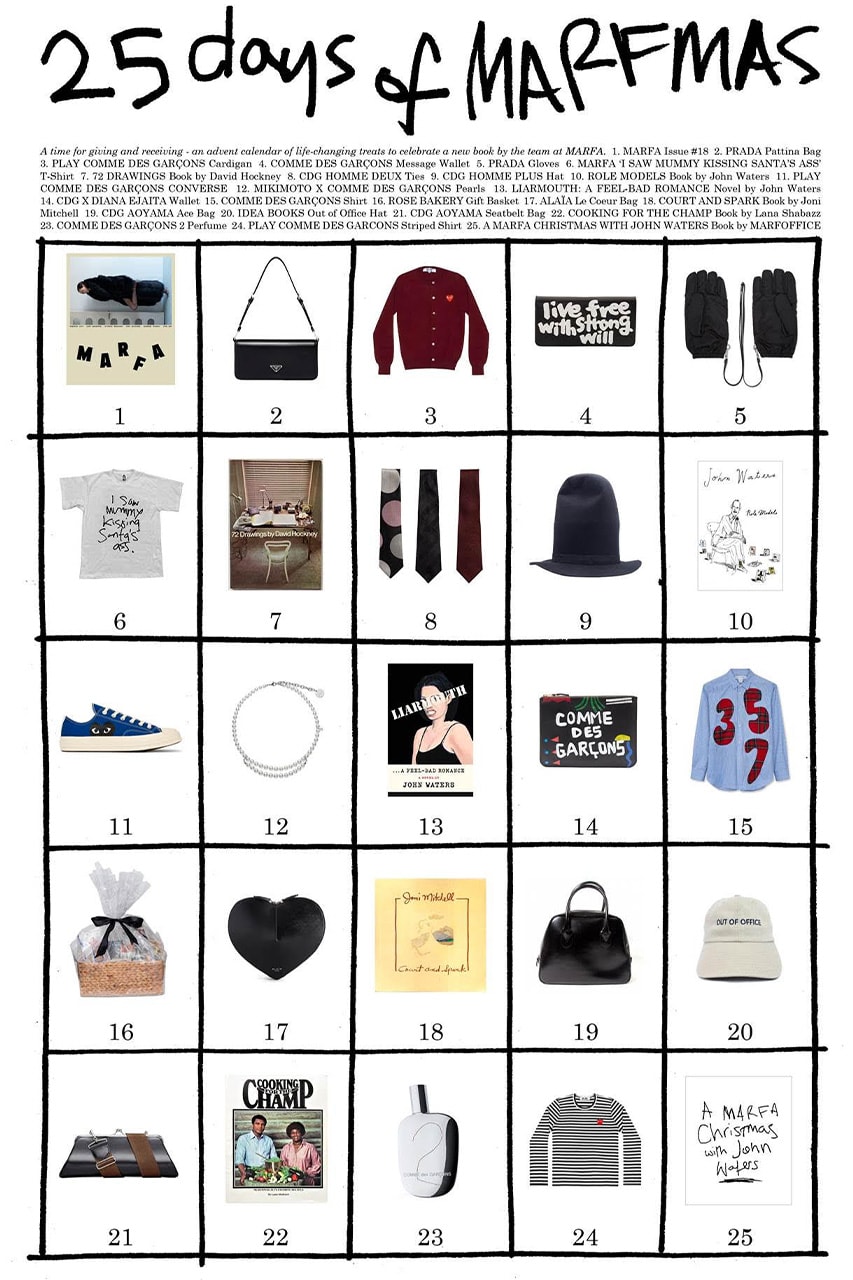 ---
Share this article