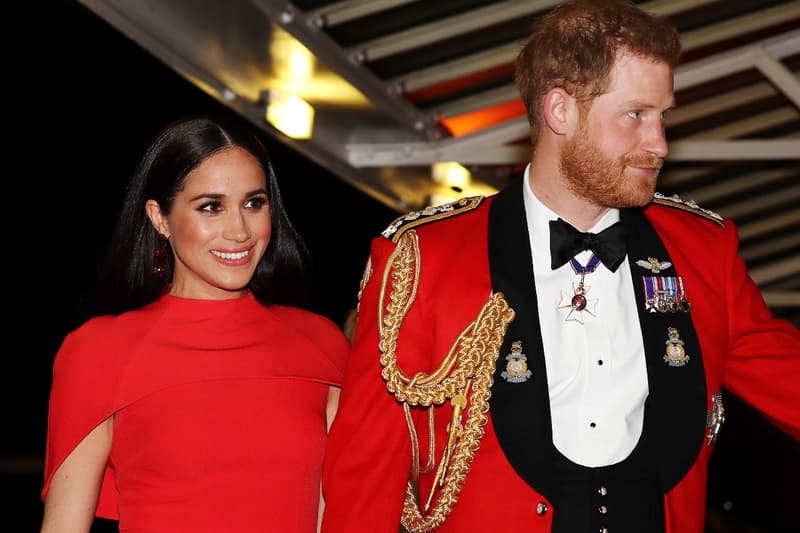 Film & TV
Prince Harry and Meghan Markle Release Statement Regarding Docuseries Criticism
Volume I is currently streaming on Netflix.
Prince Harry and Meghan Markle Release Statement Regarding Docuseries Criticism
Volume I is currently streaming on Netflix.
It's been a few days since Prince Harry and Meghan Markle's docuseries, Harry & Meghan, premiered on Netflix, leaving viewers with mixed feelings. While so many fans everywhere have expressed their support for the couple, others have criticized them. As a result, Harry and Meghan have addressed the backlash — specifically regarding criticism about being so open.
It seems that some believe the couple stepped back from the Royal Family to protect their privacy, which wasn't the case. "The Duke and Duchess have never cited privacy as the reason for stepping back," a statement their Global Press Secretary shared with ET. "This distorted narrative was intended to trap the couple into silence. In fact, their statement announcing their decision to step back mentions nothing of privacy and reiterates their desire to continue their roles and public duties. Any suggestion otherwise speaks to a key point of this series."
The statement continued, "They are choosing to share their story, on their terms. The tabloid media has created an entirely untrue narrative that permeates press coverage and public opinion. The facts are right in front of them."
When Harry and Meghan announced they were stepping back in 2020, they never stated privacy as their reasoning. Instead, they mentioned they would "make a transition this year in starting to carve out a progressive new role within this institution."
For more, watch Harry & Meghan on Netflix. Volume II is available to stream staring December 15.
---
Share this article