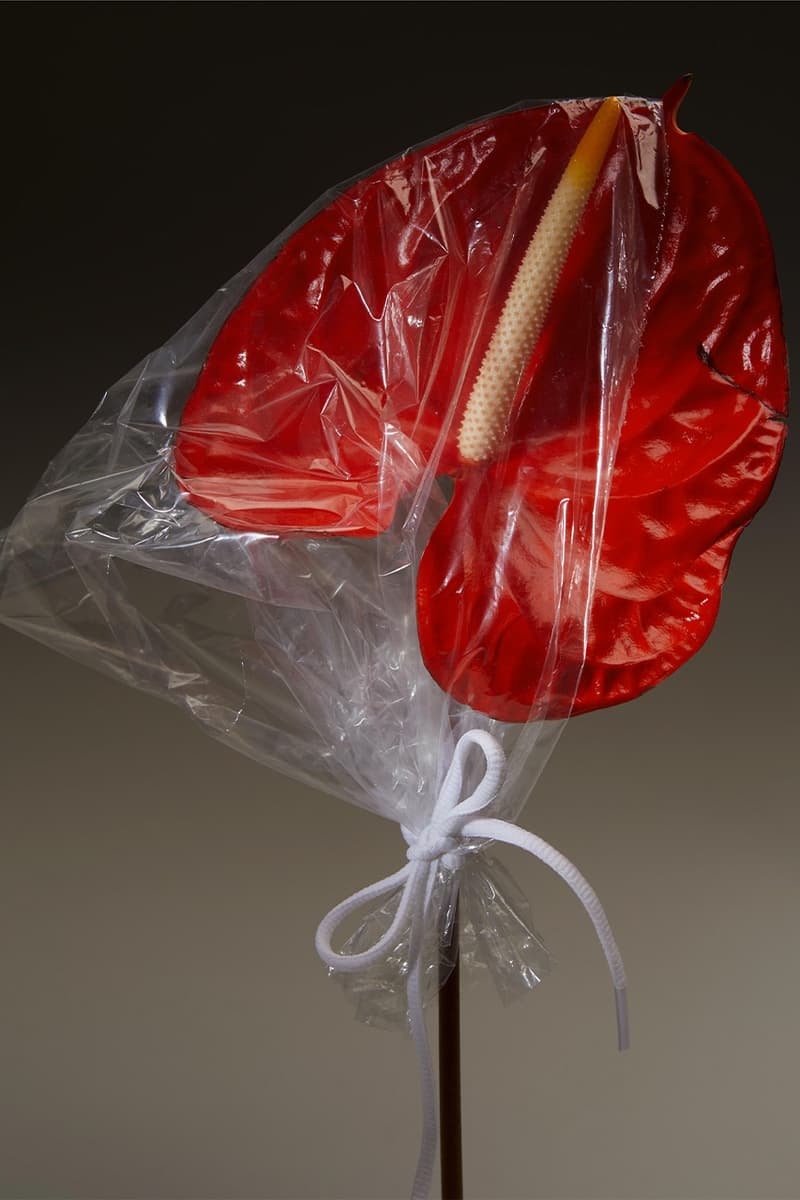 1 of 12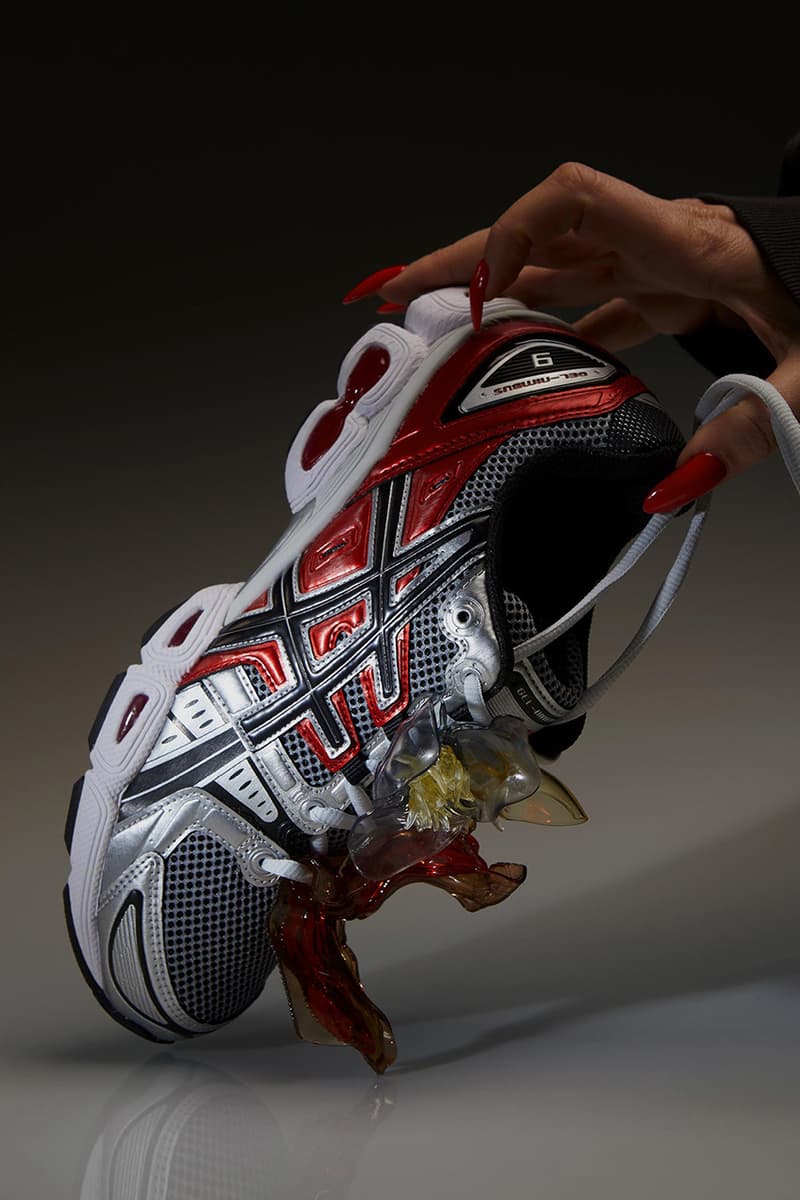 2 of 12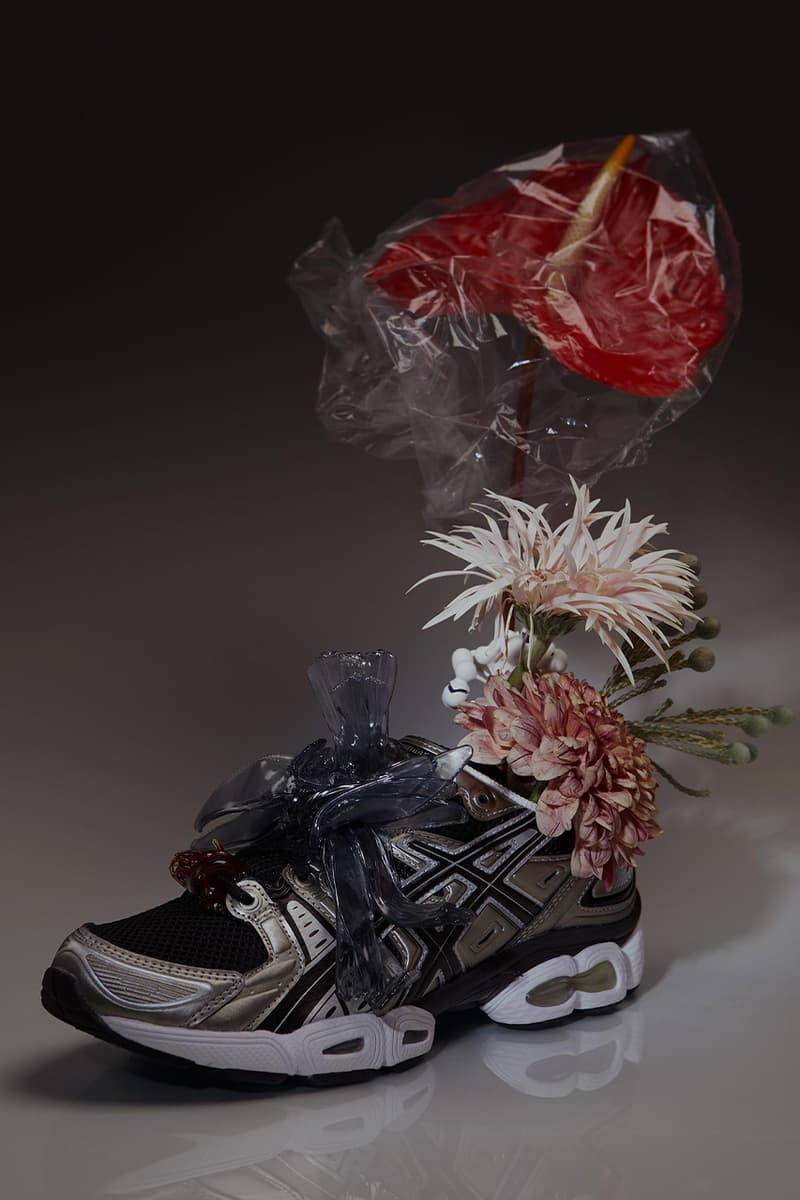 3 of 12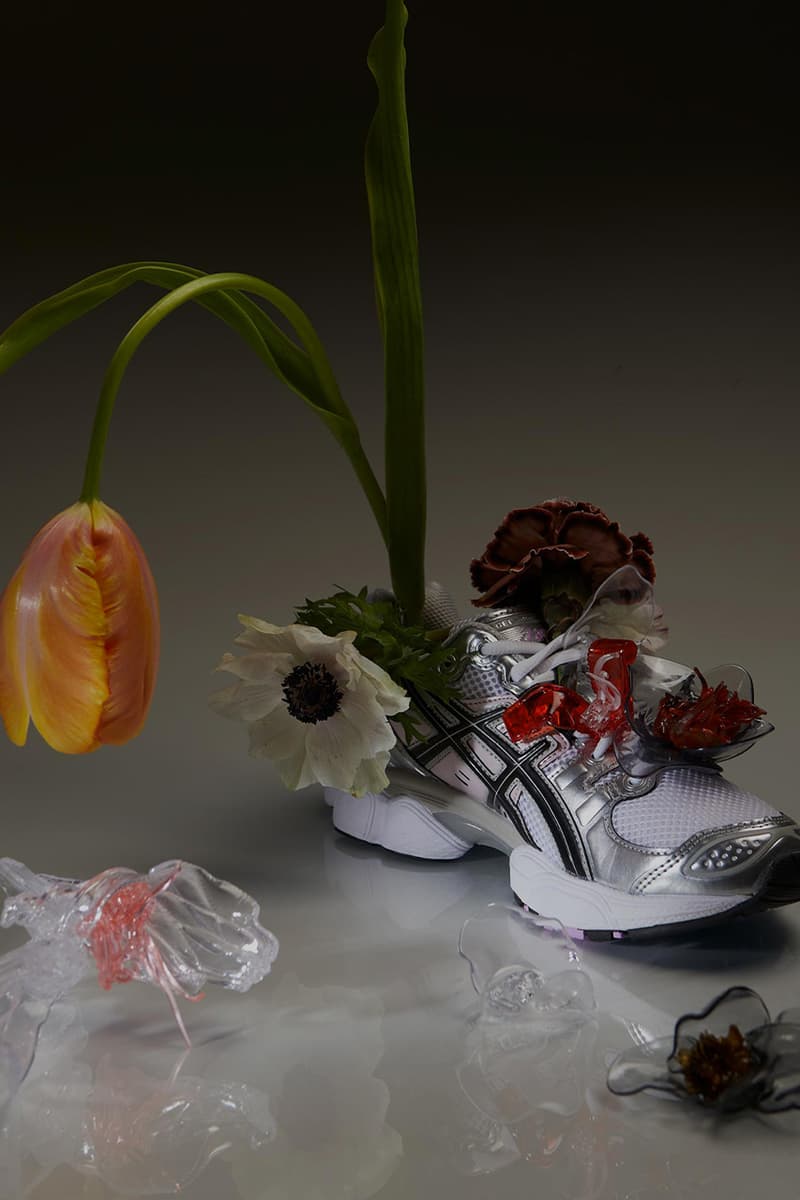 4 of 12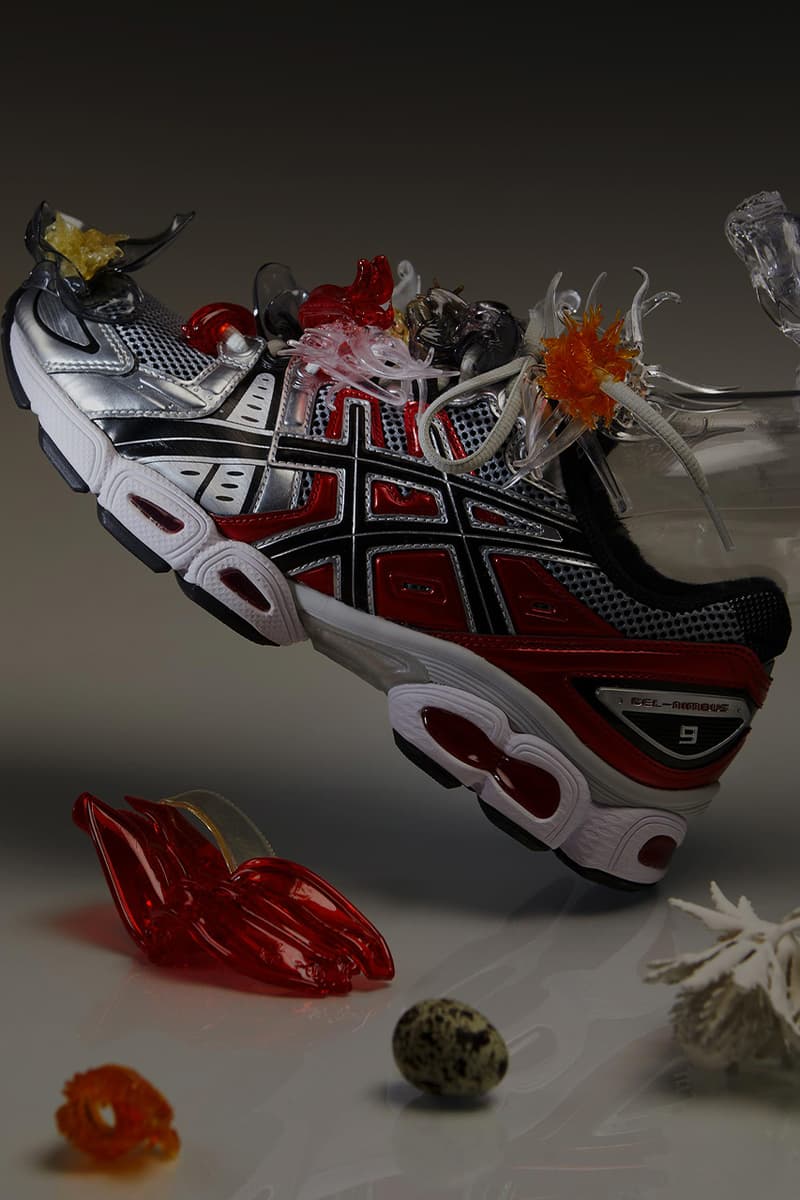 5 of 12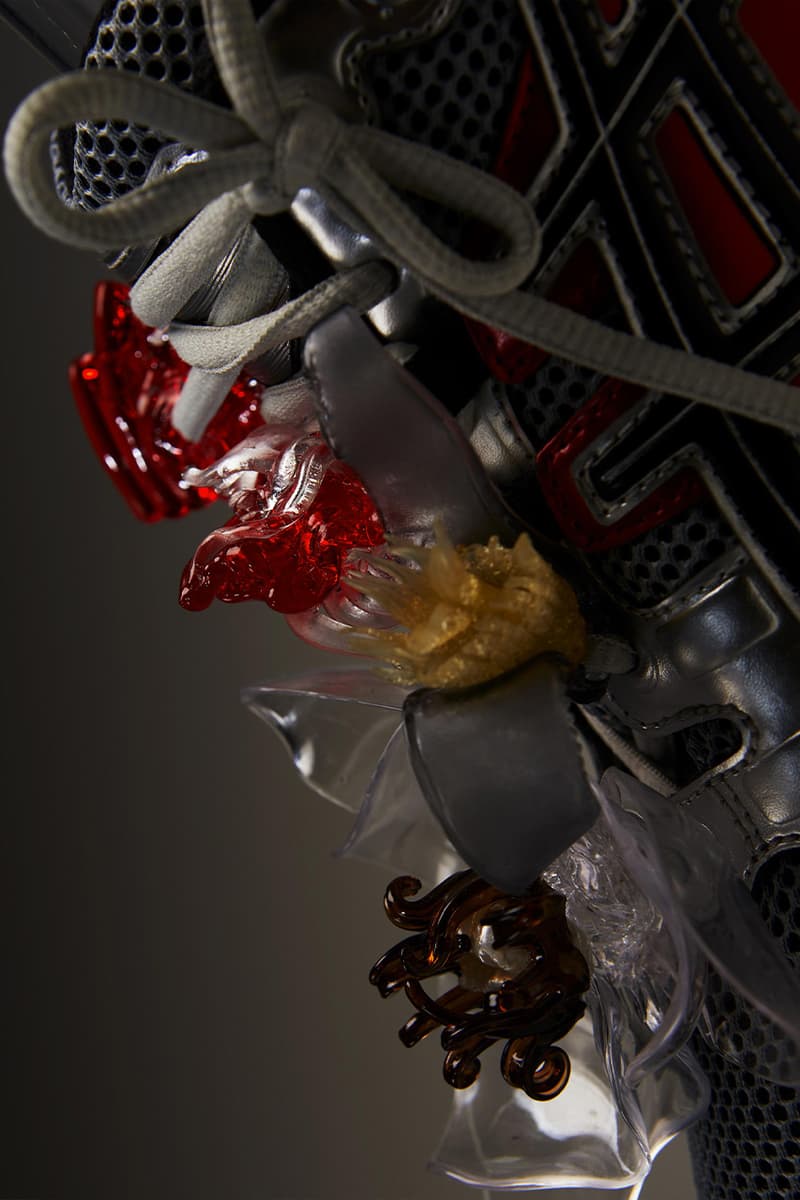 6 of 12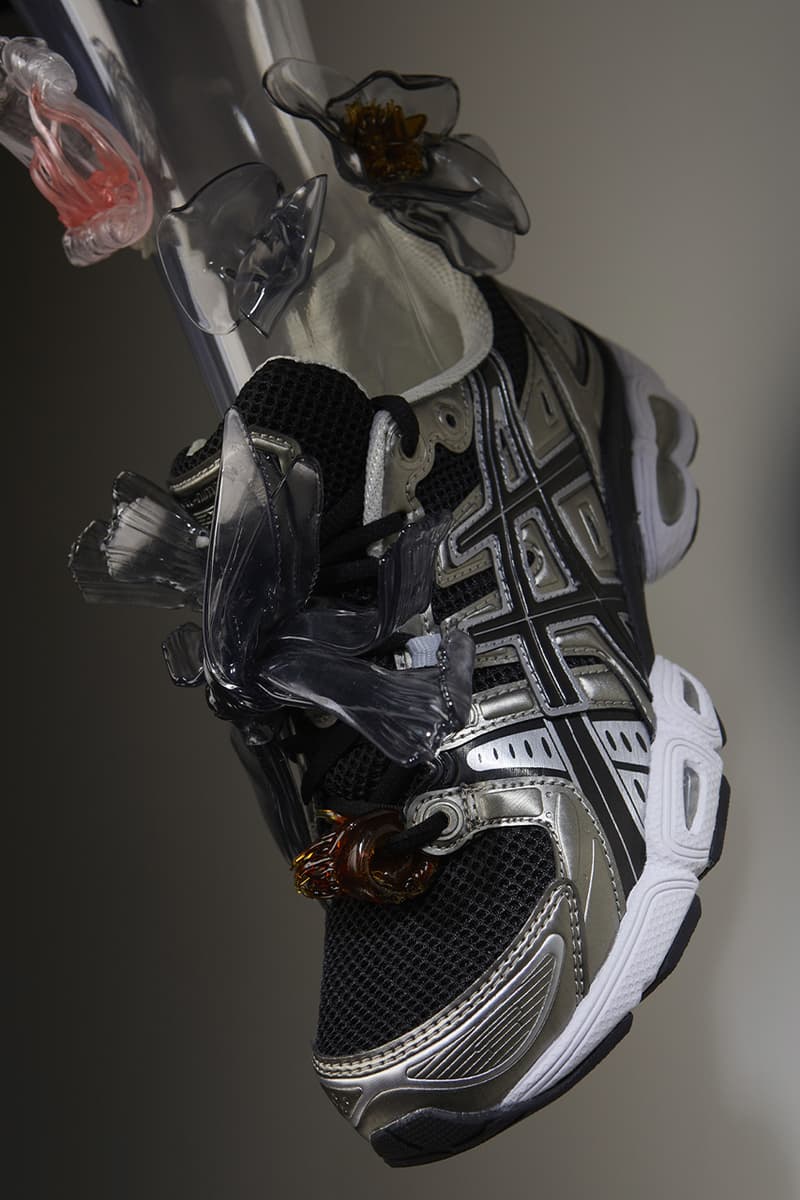 7 of 12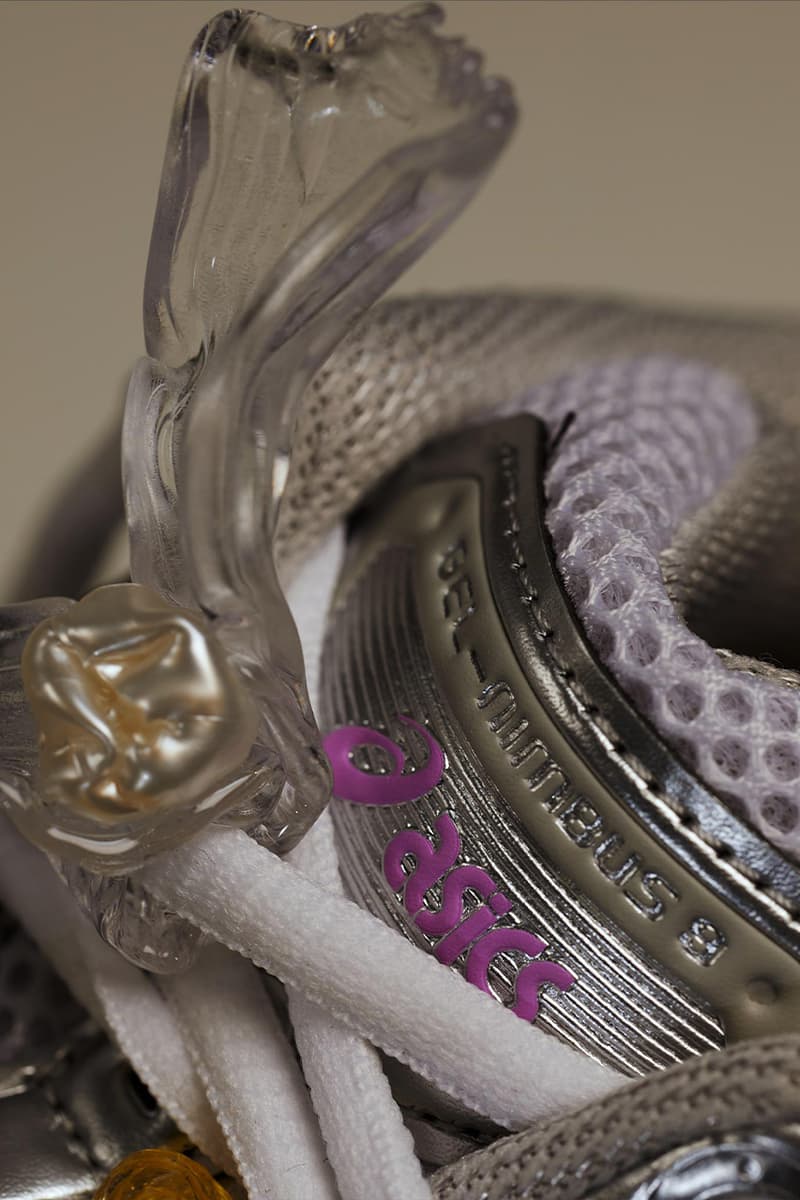 8 of 12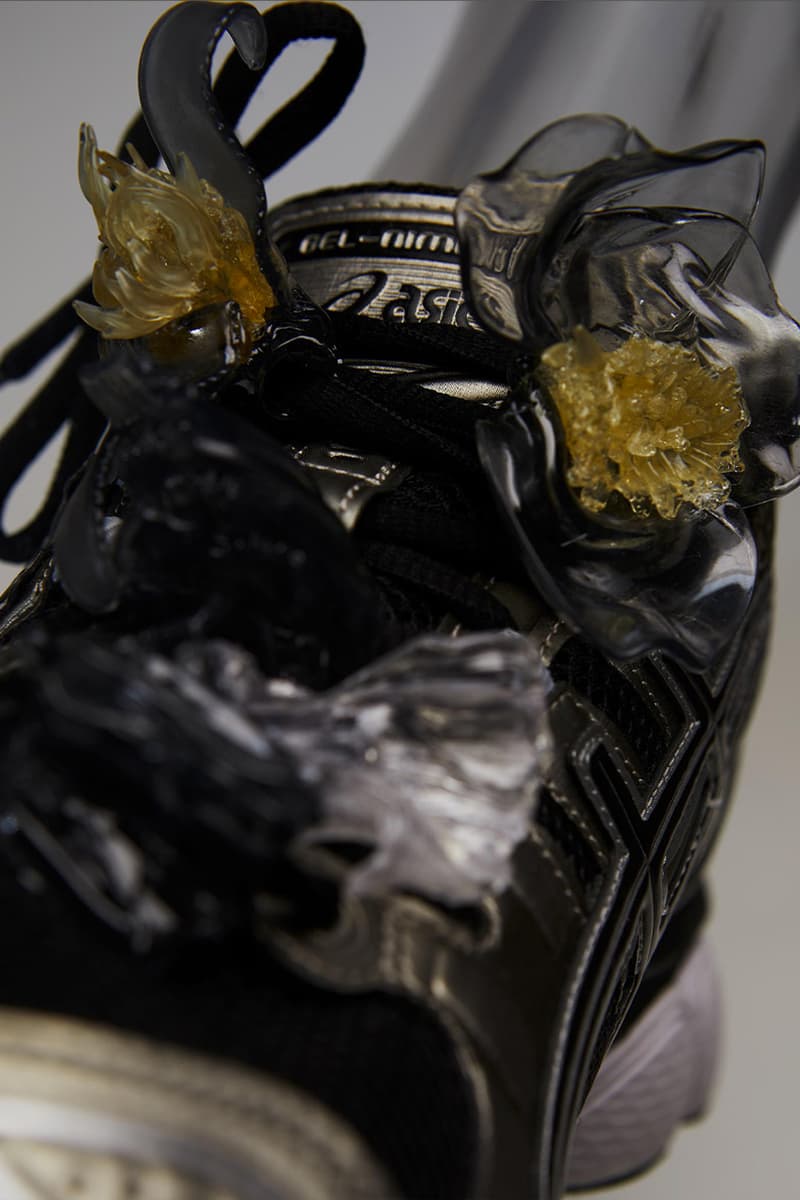 9 of 12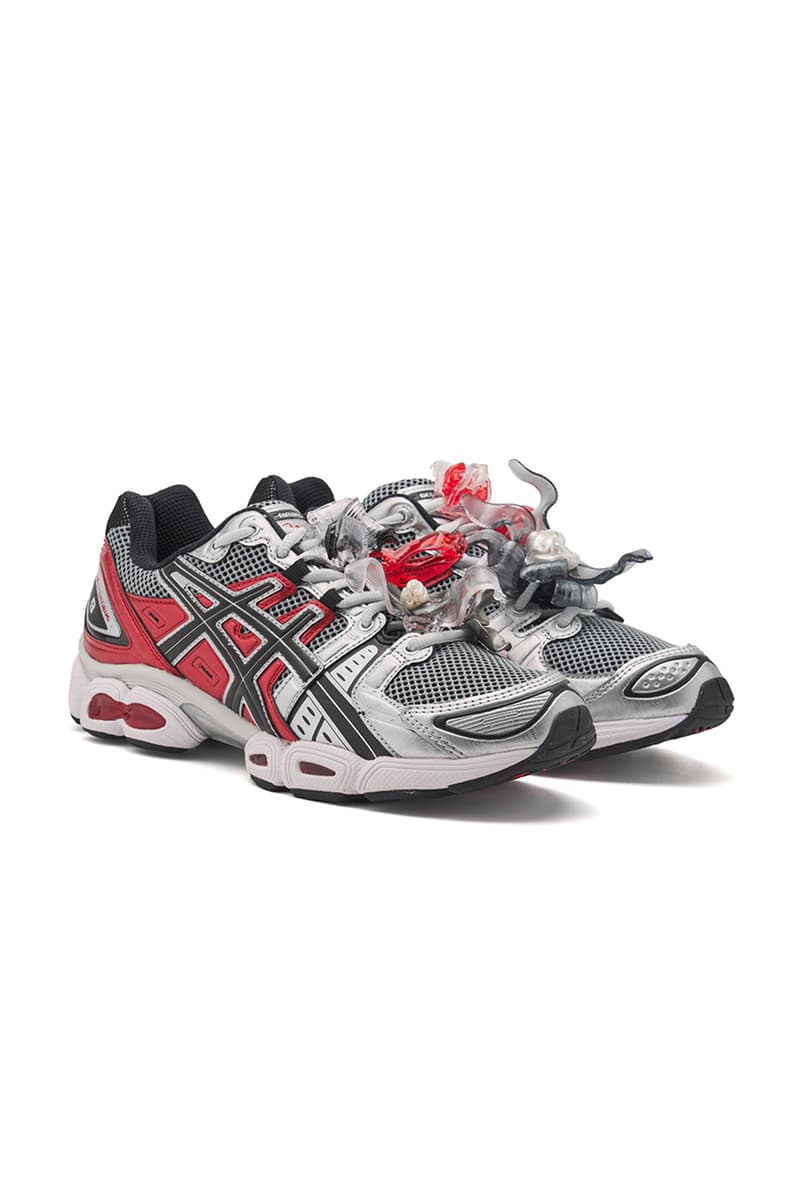 10 of 12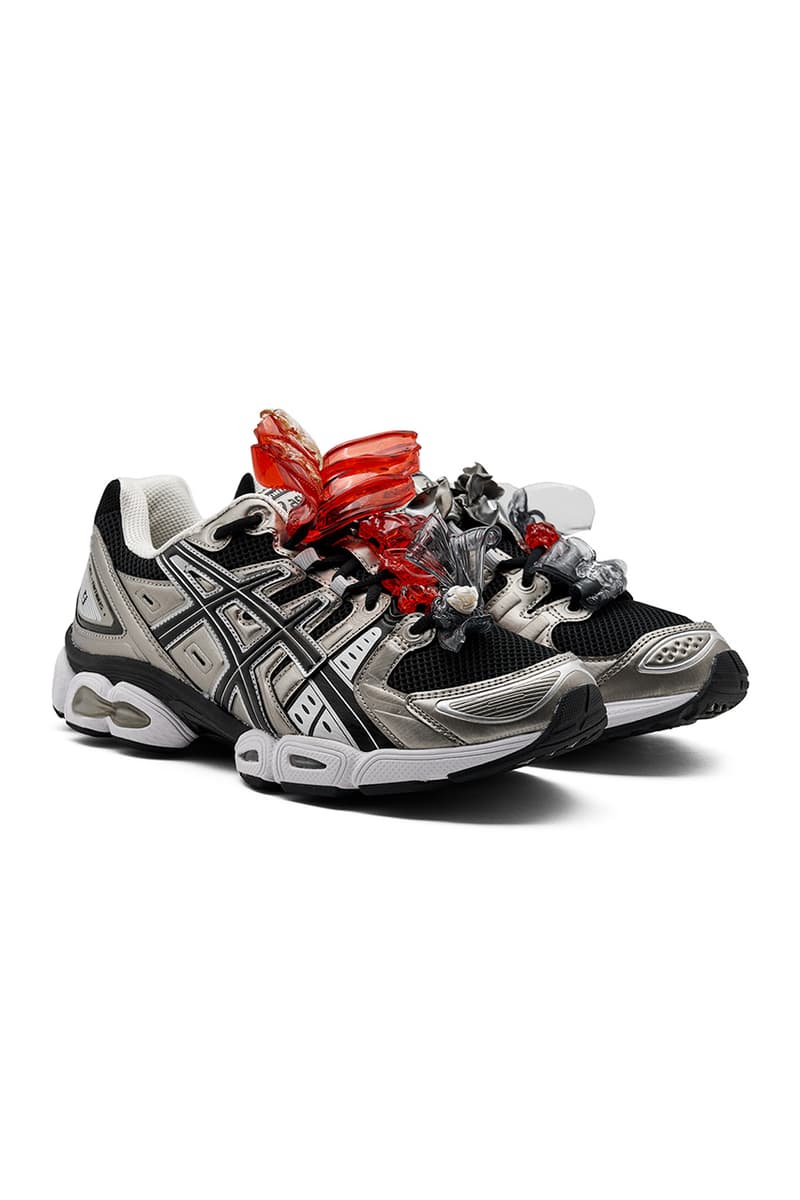 11 of 12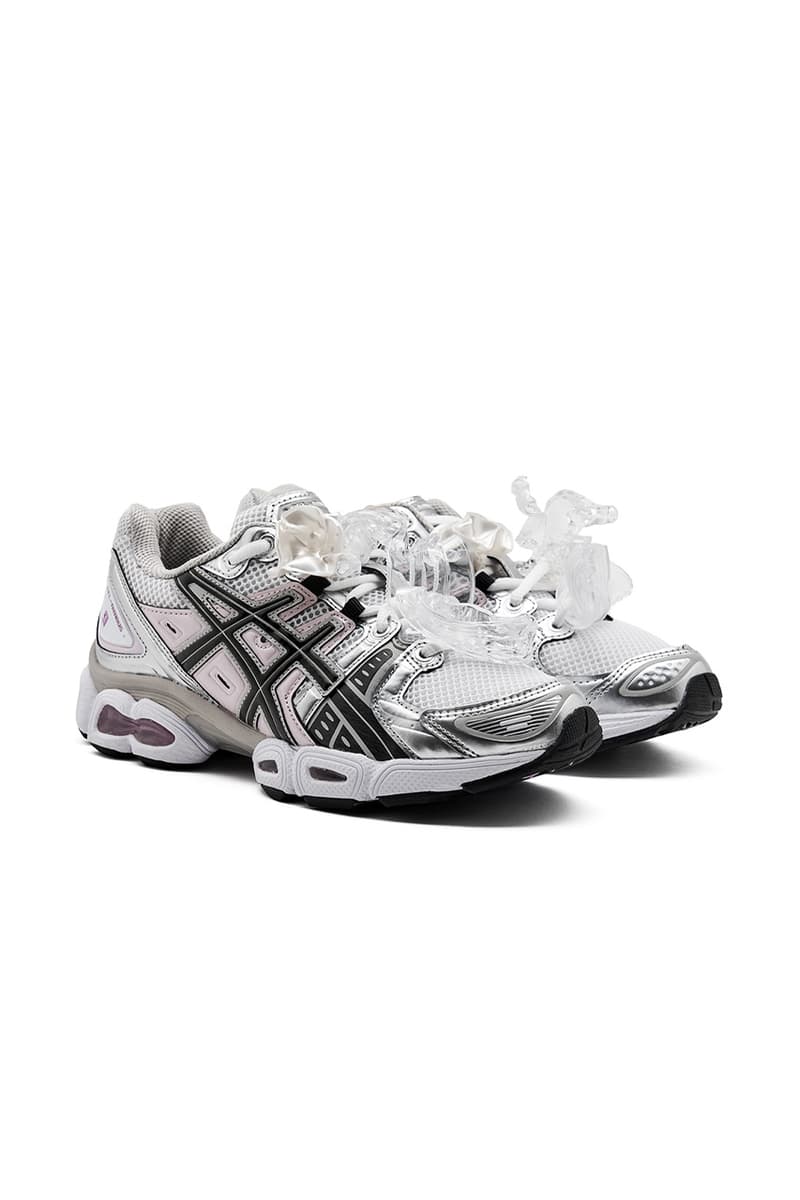 12 of 12
Footwear
Florence Tétier Creates Handmade Floral Jewelry for ASICS' "Crafts for Mind" Series
Reimagining the Gel-Nimbus™ 9.
Florence Tétier Creates Handmade Floral Jewelry for ASICS' "Crafts for Mind" Series
Reimagining the Gel-Nimbus™ 9.
For the fourth installment of the "Crafts for Mind" series, ASICS has tapped multi-hyphenate designer Florence Tétier. The Paris-based creative director at Jean Paul Gaultier, co-founder of Novembre magazine and jewelry maker for her namesake label Tétier Bijoux has reimagined the Gel-Nimbus™ 9 sneakers silhouette, a personal favorite, by adding a special touch.
Finding beauty in discarded objects and reworking them to create new treasures is a key element in Tétier's creative savoir-faire. For the exclusive collaboration, the creative has made one-of-a-kind jewels from found plastic, which can be added to the shoe as accessories and gives the wearer the imaginative power of personalization.
By tapping into the traditional craftsmanship element in jewelry making, Tétier seeks to move away from the fast consumption lifecycles often found in the industry and bring back attention to the preciousness of small-scale production, making her objects rare and unique. The reworked sneaker, available in colors "Frosted Almond/Black," "Pure Silver/Classic Red," and "White/Black," is of very limited availability.
Only 30 unique pairs will be auctioned off at Drouot's website on December 14 at 8 p.m. and shipped by Jogging Marseille, where the collection's presentation will take place. To add to the Japanese footwear label's charitable endeavors, Tétier has chosen to donate all proceeds from the sales to L'École Democratique de Paris (EDP), an alternative associative school for children aged from 5 to 18 years old to learn independently.
On the importance of the initiative, Yazid Arifi, director at L'École Democratique de Paris, commented, "Thanks to its caring and individualized approach, this establishment has enabled more than 250 children, including many young people with special needs (learning disabilities, various handicaps) to rediscover a love for school and learning."
Peep the beautiful campaign imagery above, lensed by Nicolas Coulomb, and make sure to follow Florence Tétier on Instagram for updates.
In other footwear news, here's everything you need to know about SCRY Lab's Thermal Runaway footwear collection.
Photographer

Nicolas Coulomb
Creative

Jean Marques
Artist

Liv Cascales
Art Direction

Florence Tétier
---
Share this article