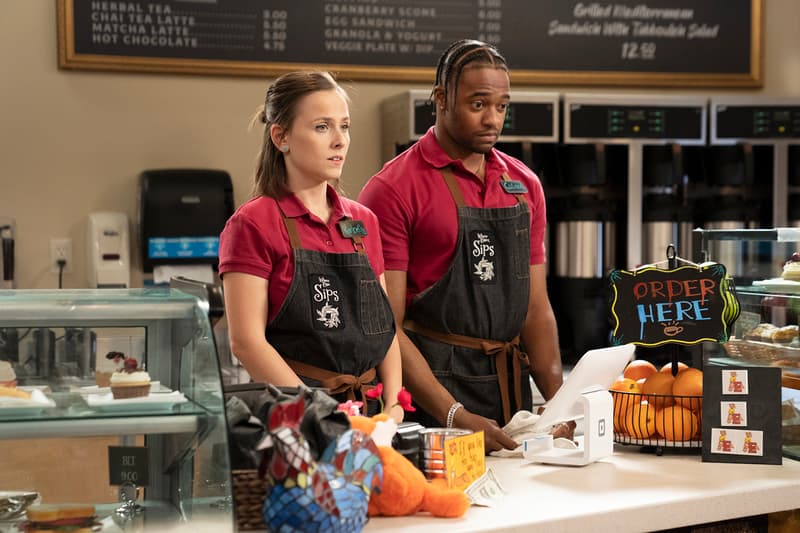 Entertainment
'The Sex Lives of College Girls' Pauline Chalamet on Re-Filming Fake Orgasms
Apparently, it's "the epitome of cringe.'
'The Sex Lives of College Girls' Pauline Chalamet on Re-Filming Fake Orgasms
Apparently, it's "the epitome of cringe.'
Season 2 of HBO Max series The Sex Lives of College Girls tapped into every nuance of sex, dating for the average femme. Actor Pauline Chalamet, who plays character Kimberly, had her own layered experience with filming.
Like most college student from working class families, Kimberly is struggling to pay for tuition while also balancing necessary pleasure — like sex. She eventually finds a friend-with-benefits situation and from a viewer perspetive, its hilarious, witty and just the right amount of awkward.
But from Chalamet's standpoint, it's "the epitome of cringe." In post-production, orgasms can be added or edited in like ad-libs, which can be creatively fun or weird as f-ck. "The worst is when you're in ADR, when you're watching the [scene] and they're like, 'We need a bit more moaning,'" she said. "You're standing there" literally moaning "and they're like, 'OK. Do a few more with your mouth open.'"
She told Variety that filming sex noises and orgasms is way more awkward than filming sex scenes because what's less hot than screaming ""Wowee zowee!" post-production.
On that note, is Mindy Kaling living out her B.J. Novak fantasy through The Sex Lives of College Girls?
---
Share this article