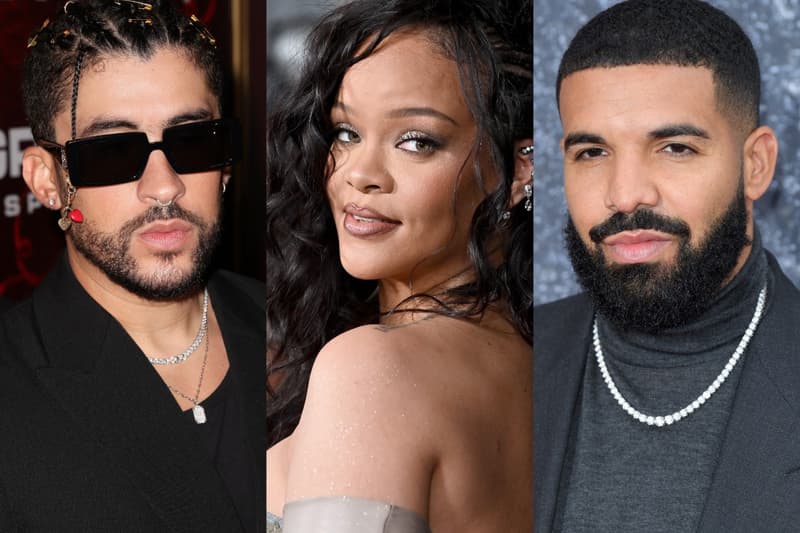 Music
Bad Bunny, Rihanna, Drake & More Artists Are Reportedly in the Running to Headline Coachella 2023
See the shortlist here.
Bad Bunny, Rihanna, Drake & More Artists Are Reportedly in the Running to Headline Coachella 2023
See the shortlist here.
Though Coachella 2023 is several months away, a shortlist of possible artists that could be headliners has been released.
According to Hits Daily Double, the shortlist includes Bad Bunny, Rihanna, Drake, SZA, Olivia Rodrigo, blink-182, Travis Scott, Dua Lipa, Red Hot Chili Peppers, LCD Soundsystem, BLACKPINK, Chemical Brothers, Paramore, Skrillex and Tyler, the Creator.
Bad Bunny performed in 2022 however, he has never headlined before. On the other hand, this could be major for Rihanna, SZA, blink-182, and Paramore who have all recently made comebacks to the music industry.
So far, the only confirmed headliner is Frank Ocean. He was originally supposed to headline in 2020 but those plans were scrapped after the music festival was canceled that year as well as in 2021 due to the COVID-19 pandemic.
Coachella returns on April 14-16 & 21-23, 2023. Stay tuned for more updates.
---
Share this article