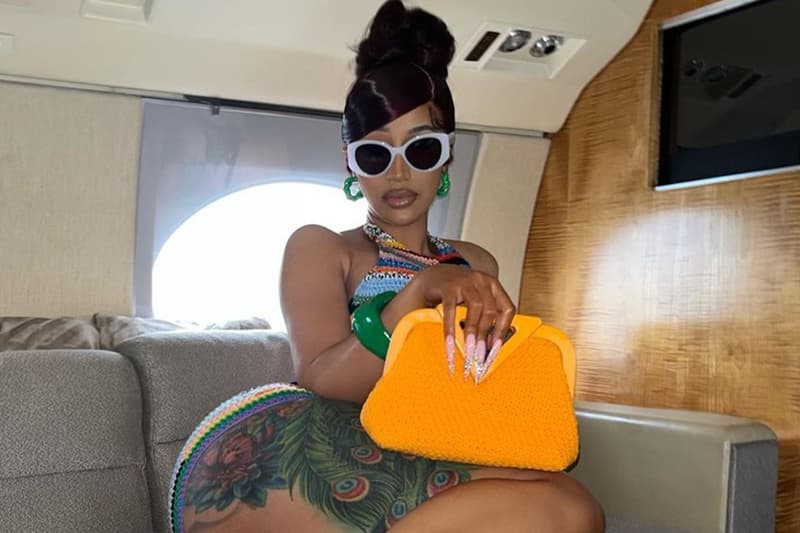 Beauty
Cardi B Shares Her Experience on Having Butt Injections Removed
Giving the real and raw reality of the grim effects.
Cardi B Shares Her Experience on Having Butt Injections Removed
Giving the real and raw reality of the grim effects.
When it comes to enhancements, Cardi B has been very open about all cosmetic procedures. After all she "Got a bag and fixed her teeth."
During an Instagram live, the rapper was candid about her plastic surgery experiences. In mainstream hip-hop, many female MCs take to having Brazilian Butt Lifts (BBLs) and butt injections. In August 2021, following the birth of her son, she had 95% of her silicone shots removed. Before then in 2014, Cardi B spoke out about getting black-market booty shots. "If you don't know what it is, it's called ass shots," she exclaimed. "All I'm going to say is that if you're young, if you're 19,20,21 and too skinny and you be like, 'OMG, I don't have a fat ass, so you result to butt shots, don't."
In mainstream pop culture for Black and Brown women, there is immense pressure to enhance the visible areas of the body. Our advice would be to have whatever cosmetic procedure you want to be done for yourself and not to appease fake societal expectations. You're fine just the way you are and Cardi B approves this message.
---
Share this article