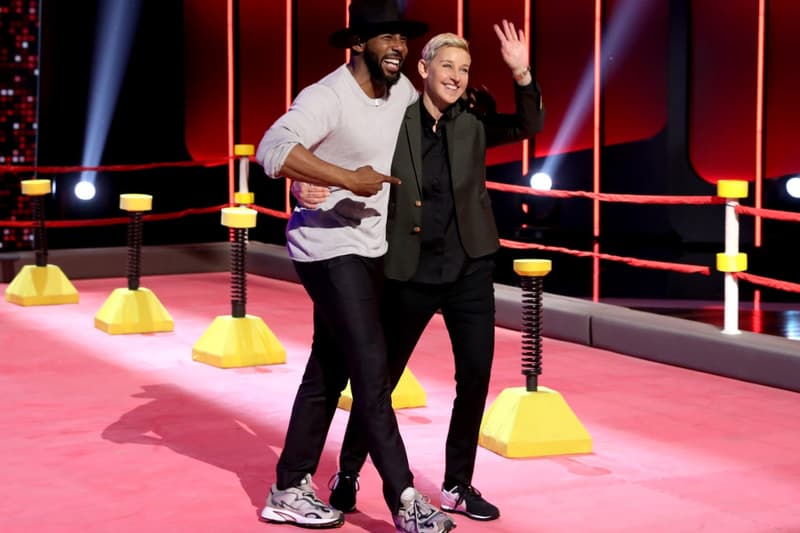 Entertainment
Ellen DeGeneres on How To Best Honor Stephen 'tWitch' Boss After His Death
The TV host encourages others to "love each other."
Ellen DeGeneres on How To Best Honor Stephen 'tWitch' Boss After His Death
The TV host encourages others to "love each other."
It's been over a week since Stephen 'tWitch' the Boss died by suicide, and his loved ones are still trying to mourn and make sense of the tragic loss, including his friend and colleague Ellen DeGeneres.
The comedian-slash-host uploaded a video onto Instagram, sharing her feelings on tWitch's sudden death. In the clip, she shared how she feels fans and anyone who loved him can best honor him now that he's gone.
DeGeneres said, "I just wanted to say, the past 11 days have been really tough for everyone. Everyone is in pain and trying to make sense of it. We never make sense of it. And the holidays are hard, I think, anyway. But to honor tWitch, I think the best thing that we can do is to laugh, hug each other, play games, dance and sing — that's the way we honor him … We do the things he loved to do, which is dancing. He loved music, he loved games, so we do that."
She continued, "I know it seems hard, it seems impossible, but that's how we honor him. And hug each other, and tell each other we love each other, and let people know we're there for them and check in on people."
For more, watch the video below.
View this post on Instagram
If you or someone you know may be struggling with suicidal thoughts, call the suicide prevention hotline available in your region.
U.S.: 800-273-8255
UK: 8457 90 90 90
South Korea: 1577-0199
---
Share this article