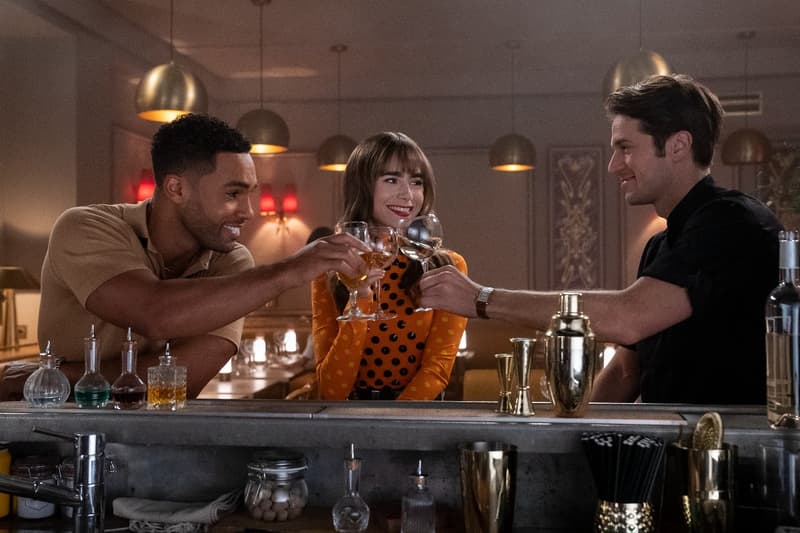 Film & TV
Love It or Hate It, Here's What To Expect From Season 4 of 'Emily in Paris'
The plot thickens.
Love It or Hate It, Here's What To Expect From Season 4 of 'Emily in Paris'
The plot thickens.
Season 3 of Emily in Paris premiered on Netflix a few days ago, but some fans already want to know what to expect in Season 4. Thankfully, we've got you covered.
Editor's Note: This article contains spoilers for Emily in Paris.
If you've already finished Season 3, then you may already know that like previous seasons, the finale leaves us wanting more. Fortunately, we've known Season 4 was happening since earlier this year. In January, Lily Colins, who plays Emily, confirmed the exciting news. "Woke up early to give you some VERY exciting news… @emilyinparis is back for Season 3… AND wait for it, Season 4!!!!!" she captioned an Instagram post at the beginning of 2022. "I can't tell if Emily would love or hate this announcement outfit but she'd be screaming either way. Truly love you all, thanks so much for the incredible support. Seriously cannot wait for more. Merci Beaucoup!!…"
Now, we've learned more details about the upcoming season. Creator and showrunner Darren Star told Entertainment Weekly, "So the finale really is the ultimate cliffhanger yet again, because there's about five different things that happened in the span of however many minutes that all of a sudden makes you wish there was a season four right away."
Star also revealed some details about the series' favorite characters, including Aflie (Lucien Laviscount). "I don't think it means Alfie is out of the picture. I think Alfie is already very much embedded in the lives of these characters and work and everything like that. So the question moving forward is, how so? He works with Gabriel, he worked with Emily, but it's definitely going to be a lot more fraught next season," Star said, teasing the possibility that Alfie could gain a new love interest.
As for Emily and Gabriel (Lucas Bravo)'s relationship, things are a little more complicated. "I think it's an obstacle," Star said. "And I think there's a lot of messy business between them that would need to be resolved before they honestly entered into a relationship."
As for Mindy (Ashley Park), Eurovision is the plan. "I think we've got a really wonderful Eurovision-worthy song that can be quite competitive," Star added. "And I think for Mindy that part is still really important to her, that artistic side. And it's why she came to Paris. I think it's gonna reignite that passion and that dream."
Without giving more details away, Star said viewers can expect more substance in the upcoming season. "So I think that with season 4, we have a lot of questions to answer," he said. "I think the show is always about just finding ways to get deeper into the lives of all the characters, and I think we're gonna be able to do that in an even bigger way for season 4."
Season 3 of Emily in Paris is currently streaming on Netflix.
---
Share this article