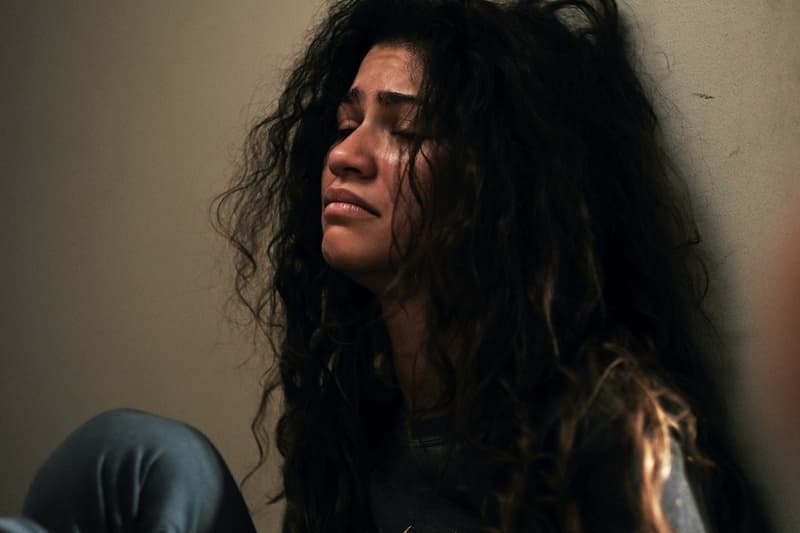 Film & TV
Zendaya Hopes for a "Little Bit of Happiness" for Rue in 'Euphoria' Season 3
The award-winning actor spoke of the upcoming installment of the buzzy HBO series.
Zendaya Hopes for a "Little Bit of Happiness" for Rue in 'Euphoria' Season 3
The award-winning actor spoke of the upcoming installment of the buzzy HBO series.
Zendaya wishes all the best for her character Rue Bennett in Euphoria.
The star recently sat down with her co-stars Sydney Sweeney, Hunter Schafer and Maude Apatow at a special screening of Season 2's fifth episode, titled "Stand Still Like the Hummingbird" in which Rue runs from the police and her mother from taking her to rehab, after exposing Cassie(Sydney Sweeney)'s secret relationship with Nate (Jacob Elordi). Zendaya shared, "There was a much sadder ending to this season, and so we were thinking, 'We can't leave her here, she means too much to us.' I think, collectively, as a people, we all needed a little bit of hope. We needed something to look forward to, some goodness and some joy, and trying to find that in a very painful time."
Later on in the talk, Zendaya spoke of her one hope for Rue in the show, which is "literally just to be able to be alive and maybe enjoy it" with "a little bit of happiness and a little bit of joy." She went on to mention Levinson, who based the character Rue on his own experiences with addiction. "And I know that she can do it because Sam wrote it, and Sam is Rue, and he's done it. He's proof that there is hope for Rue and anyone like Rue, and from the beautiful letters and people who have reached out — I am so grateful for those experiences when somebody comes up to me, and they speak about Rue and how they've connected to her or whatever part of their healing journey she has been able to be a part of. To me that is the greatest, greatest gift I can ever ask, it gives me euphoria and purpose in what I do."
As for the release of Season 3 of Euphoria, there's not much information available just yet, but stay tuned as we learn more.
Share this article