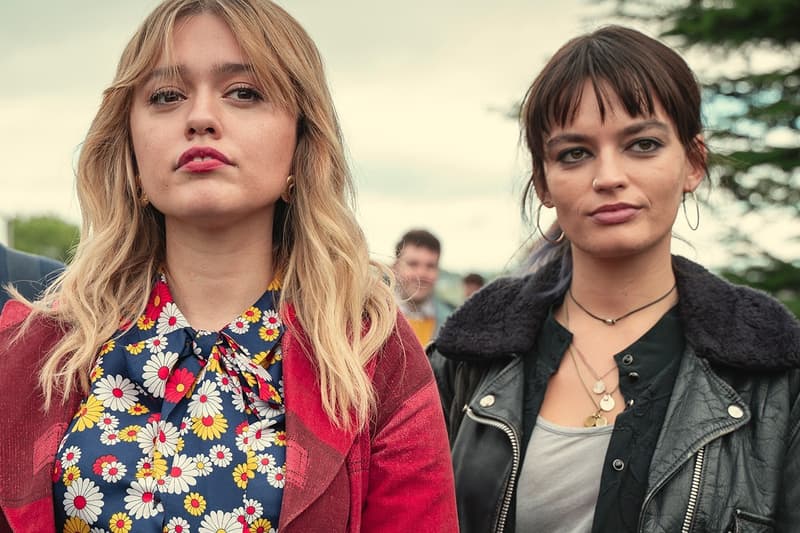 Entertainment
Here's What Aimee Lou Wood Has to Say About 'Sex Education' Series 4
"This season, [Aimee] realises that she has a brilliant brain and has got loads to say."
Here's What Aimee Lou Wood Has to Say About 'Sex Education' Series 4
"This season, [Aimee] realises that she has a brilliant brain and has got loads to say."
Aimee Lou Wood recently opened up about the upcoming fourth season of Sex Education, and there are a lot of updates to sink our teeth into.
In a new interview with Bustle, Wood spoke about the changes to her character in season 4 as her best friend Maeve moves to America. "She's not got her best friend with her, she's not got a boyfriend for the first time ever. Also, she's at this new school and she doesn't have any mates," she told the publication. "But what's so amazing is that through art, Aimee finds something that connects her to herself. I've always felt that Aimee isn't stupid, and people think that she is. She's so astute and emotionally intelligent and has an incredible imagination. This season, she realises that she has a brilliant brain and has got loads to say," the actor added.
Wood also spoke to Radio Times about the likelihood that season 4 of the Netflix show might be the last. "I'm not sure because there's a part of me that could just do it forever. But there's also a part of me that's like, 'No – we've all got to go and do different things and play different parts,'" she explained.
"We can't be like 50 saying, 'Freshers week!' So it's a weird one. It's a bittersweet thing because it probably is, even if it's not this series, it probably is closer now to ending than it is to the start. Which is sad but also probably in many ways, will be positive. I always think, leave them wanting more as well," Wood continued.
The actor also spoke about the fact that season four of the show involves working with different directors and writers, adding their own unique spin to the series.
There's no release date for Sex Education S4 just yet, but stay tuned for more details.
In other news, a new Prince Harry and Meghan Markle documentary is coming soon.
---
Share this article