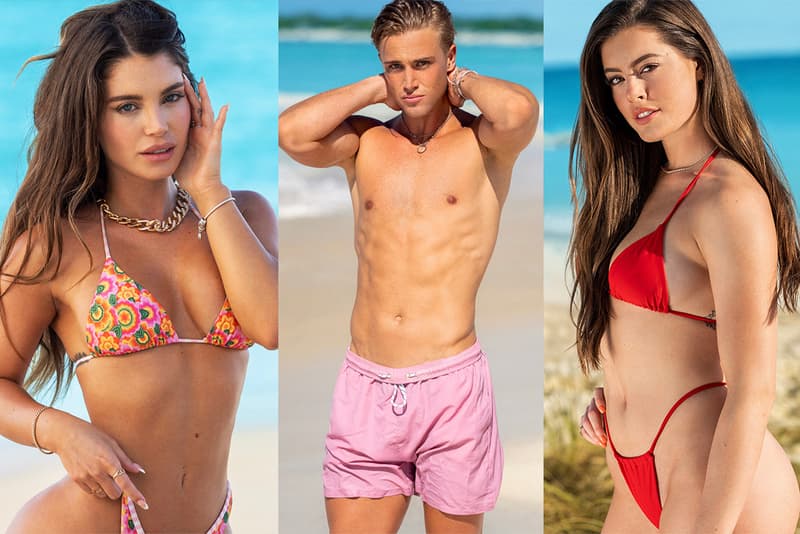 Sex & Dating
Red Flags To Run From, Inspired by Creed From 'Too Hot to Handle'
A wholesome, juicy drag.
Red Flags To Run From, Inspired by Creed From 'Too Hot to Handle'
A wholesome, juicy drag.
Season 4 of Netflix's Too Hot To Handle did not skimp on the dating drama thanks to cast member Creed McKinnon, the king of having his head turned.
In his interview recounting his season, Creed clearly struggled to take accountability. When asked about his f-ckboy ways that ultimately ended with him getting kicked out of the villa, Creed admitted, "It definitely hurt a lot when I realized how much Sophie [Stonehouse] actually cared and liked me." Apparently, he didn't know how deeply she felt — despite her blatantly stating it after her date.
At the start of the season, Creed and Sophie expressed interest in each other and by the time they shared their first kiss, the producers sent Sophie on a date to stir the pot. Sophie was given a free pass to kiss her date and didn't out of respect for Creed.
Fans absolutely ate the moment up, knowing that Creed was stressed and would feel relieved. But turns out, he was just happy that no one successfully made moves on the woman he was dating. As quickly as Sophie revealed how much she liked him, he shared that he gets "scared" in relationships — foreshadowing what was to come.
"I did think I did the right thing in terms of giving her a heads up that my head was turning slightly," he continued. "I didn't feel like it would've been the right thing to play both sides at once." The lack of self-awareness is sickening, considering he proceeded to lie and two-time Flavia and Imogen.
Upon the entry of new cast member Flavia, the show's resident "hot Latina," Creed instantly turned his head. As soon as he felt validated by Flavia, he skipped over to Sophie to end things, breaking her heart. As if that wasn't bad enough, he had his head turned again upon the arrival of an Australian castmate, Imogen Ewan and proceeded to two-time her and Flavia.
View this post on Instagram
But as for how dirty he did Sophie, he somewhat admitted he was wrong. "I can say I wasn't extremely aware of how much she cared for me. So that was pretty painful when I saw the pain in her eyes after I did what I did."
What's the lesson here? Lack of accountability despite your clear communication and boundary-setting — sorry Sophie — is a sign to run. You'll never truly feel seen or heard because a partner like Creed will always go out of their way to absolve themselves of responsibility. Also, whether the other woman looks like Flavia, Imogen, or has the unluckiest set of genes — it will never be their fault, ladies. It's his.
For more on Too Hot To Handle, follow up on Kayla, Seb and… Flavia?
---
Share this article