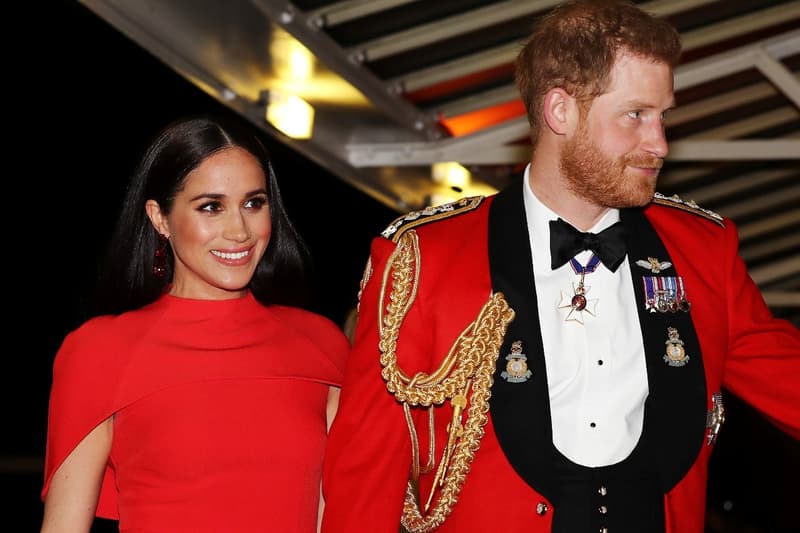 Film & TV
It's Official, Another Prince Harry and Meghan Documentary Is Coming
This time, inspired by Nelson Mandela.
It's Official, Another Prince Harry and Meghan Documentary Is Coming
This time, inspired by Nelson Mandela.
Prince Harry and Meghan Markle have announced the release of an all-new documentary, following on from the successful Harry and Meghan docu-series, which was released earlier this month.
The new venture, titled Live To Lead, sees the philanthropic duo highlighting the people whose "actions shaped our world," taking inspiration from activist and former South African president, Nelson Mandela. According to Prince Harry, the documentary is "about people who have made brave choices," with Meghan adding "and fight for change and to become leaders."
So far, a teaser trailer has been released, giving viewers an insight into who the documentary will profile, including the likes of Greta Thunberg, Ruth Bader Ginsburg and Gloria Steinem. The trailer also sees Prince Harry and Meghan repeating one of Mandela's most famous quotes, saying "What counts in life is not the mere fact that we have lived…" with Meghan adding "…it is what difference we have made to the lives of others that will determine the significance of the life we lead."
The trailer was also shared by the Nelson Mandela Foundation, with a caption which read "Extraordinary leaders reflect on their legacies and share messages of courage, compassion, humility, hope and generosity."
Check out the trailer for Live to Lead below, before it lands on December 31.
Their voices give us hope.
Their actions shape our world.
Their leadership inspires our future.

Live To Lead — a documentary series presented by The Duke and Duchess of Sussex — premieres December 31 pic.twitter.com/zhhxChEi3Y

— Netflix (@netflix) December 19, 2022
---
Share this article