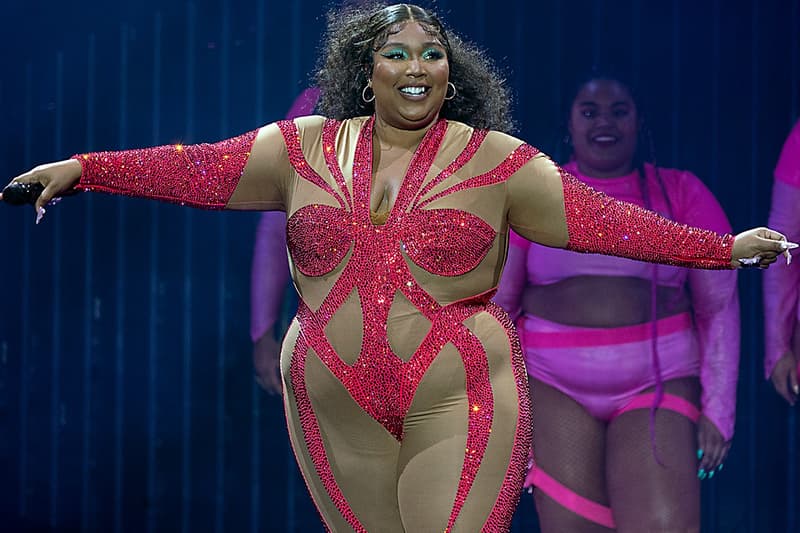 Music
Lizzo Dethrones Megan Thee Stallion as TikTok's Queen of Music
Press play on 2022's Year in Music on TikTok.
Lizzo Dethrones Megan Thee Stallion as TikTok's Queen of Music
Press play on 2022's Year in Music on TikTok.
It's no secret that songs on TikTok have a way of going viral and it looks like Lizzo is the most-watched artist on the social media app. The Gen-Z leaning platform has just released its annual year in review, compiling all of the bite-sized tracks we've been playing on repeat.
"It's clear that artist success travels to our platforms, with 13 out of 14 Billboard Hot 100 number ones supported by viral trends on TikTok. Our platform continues to unlock real-world opportunities for artists and labels, with a brilliantly engaged community who love to build connections with artists and their music." asserts Ole Obermann, Global Head of Music.
Unsurprisingly, Bad Bunny reigns supreme as the number one artist who gained the most followers in 2022, while Snoop Dogg, Doja Cat and Billie Eilish all followed closely behind. The hilarious yet undeniably catchy "Jiggle Jiggle" by Duke & Jones and Louis Theroux also became a global phenomenon as everyone, including BLACKPINK took a stab at recreating the dance. Elsewhere, GloRilla, Latto and Ice Spice are leading the wave for emerging female rappers, whereas Steve Lacy and Omar Apollo are holding it down for the indie artists of color. It's impossible to go anywhere with "Bad Habit."
Although TikTok has an uncanny knack for finding underground artists, it seems nostalgia is also a deciding factor, whereas Kate Bush experienced a revival like no other thanks to Stranger Things and loyal fans recreating Max's nearly fatal dance with Vecna. Willow Smith's unbeatable 2015 hit, "Wait A Minute" also had a resurgence as the eight-year-old track sits nicely at number three on the year's most popular tracks across the globe.
Take a look at TikTok's full Year in Music review here.
---
Share this article