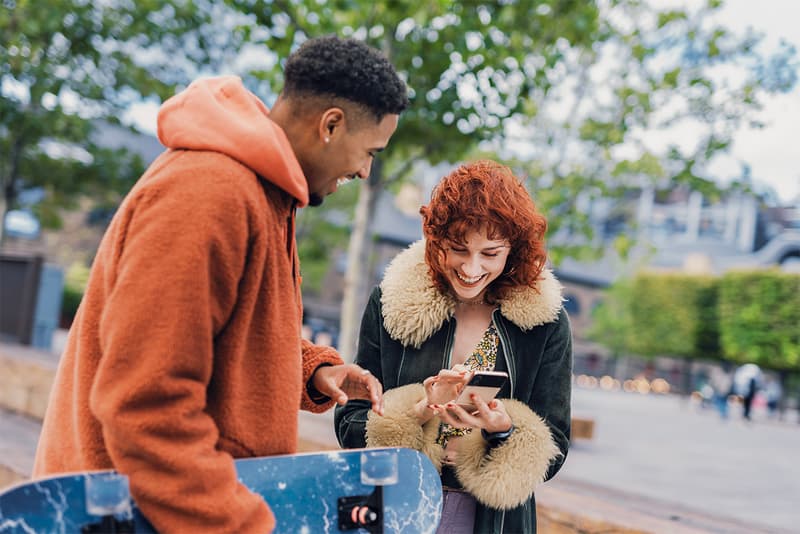 Sex & Dating
Instagram Announces Its Dating App Era
Sharing tips for your new Instagram Dating App Profile.
Instagram Announces Its Dating App Era
Sharing tips for your new Instagram Dating App Profile.
Dating app fatigue is running rampant, and Instagram is using the window to showcase its hidden talents. According to Instagram and trend forecasting platform, WGSN's 2023 report, these are the four tips you need for your Instagram Dating Profile.
It's all in the DM's
It's no secret that cyber conversations can be a lot easier, especially if you deal with managing anxiety daily. Instagram revealed that in 2023, "DMs and messaging continue to drive connection and conversation between friends and love interests." So don't be afraid to slide in the DM's.
IG is the new dating app
No longer do we have to pretend to like dating apps, Instagram and WGSN shared. You're already scrolling all day anyways. But "No need to swipe left or right, DMs and messaging offer more transparent, honest and direct communication."
Making moves with memes
Nothing screams green flag more than a fire meme collection. More than half of those who participated in WGSN and Instagram's study shared that they would send a meme as a first move. But be careful, "39% of respondents said that having bad taste in memes makes their crush less attractive."
Stars aligned
Almost half of Instagram's users responded "no" to dating someone with an incompatible zodiac sign. Gen Z is "highly engaged with astrology and horoscopes," so tread lightly Scorpios.
---
Share this article