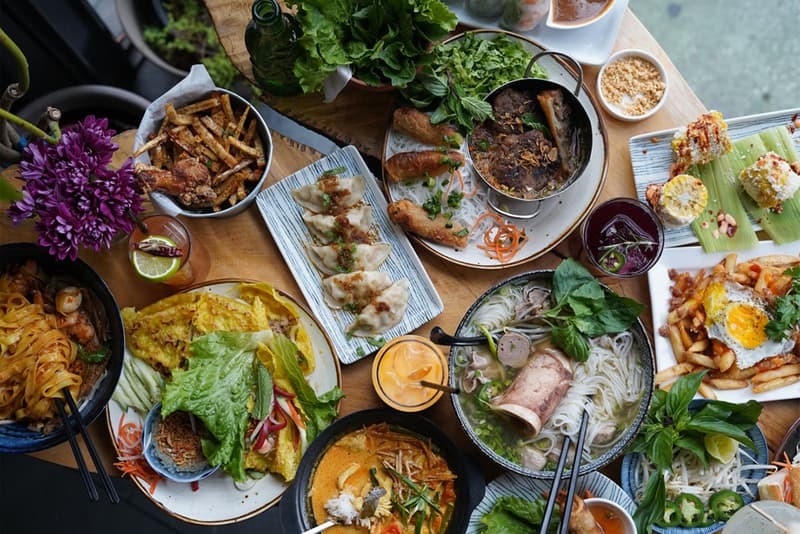 Discover the World's Best Cuisines in 2022
Are you feeling hungry?
If you're anything like us, one of the bags you were concerned about getting in 2022 was probably a food delivery bag.
Food is one of the single greatest pleasures in life and while the past few years have kept us from visiting our favorite restaurants and exploring new ones, this year has proved to be out of a foodie's dream. Many of us have improved upon our home cooking skills, bringing out our inner master chefs, whereas others have ventured out to quirky hole in the walls, finding new spots to satiate adventurous tastebuds. Taste Atlas has compiled a comprehensively delicious list of the cuisines us hungry gals were salivating over the past twelve months.
It should come as no surprise that the land of mozzarella, red wine, bread and garlic ranked number one as Italian cuisine naturally came in first place. Greek food follows closely behind and we're guessing its the combination of olives, lamb, feta and spanakopita that ushered it into second place with ease. Spicy Spanish cuisine earned a formidable number three, while surprisingly American food outshined French fair as North America ranked as number eight with the European country sitting close behind at spot nine.
Take a look Taste Atlas' list of best 2022 global cuisines below.
Italy

Greece

Spain

Japan

India

Mexico

Turkey

United States of America

France

Peru

China

Brazil

Portugal

Poland

Germany

Indonesia

Croatia

Argentine

Korea

Vietnam

Hungary

Romania

The Philippines

Iran

Serbia

Georgia

Czech Republic

Bulgaria

England

Thailand

Belgium

The Netherlands

Austria

Algeria

Denmark

South Africa

Syria

Bosnia 

Malaysia

Lebanon

Ukraine

Palestine

Bengal

Lithuania

Taiwan

Paraguay

Pakistan

Tunisia

Uruguay

Slovakia

Egypt

Singapore

Afghanistan

Ecuador

Ethipoia

Belarus

Haiti

Russia

Macedonia

Cuba

Sri Lanka

Sweden

Chile

Jamaica

Slovenia

Bolivia

Venezuela

Albania

Northern Ireland

Nigeria

Colombia

Finland

Ireland

Cyprus

Estonia

New Zealand

Guatemala

Salvadore

Trinidad

Wales

Israel

Azerbaijan

Honduras

Costa Rica

Saudi Arabia

Malta

Switzerland

Scotland

Australia

Armenia

Iceland

Canada

Latvia 

Morocco

Norway 
Share this article