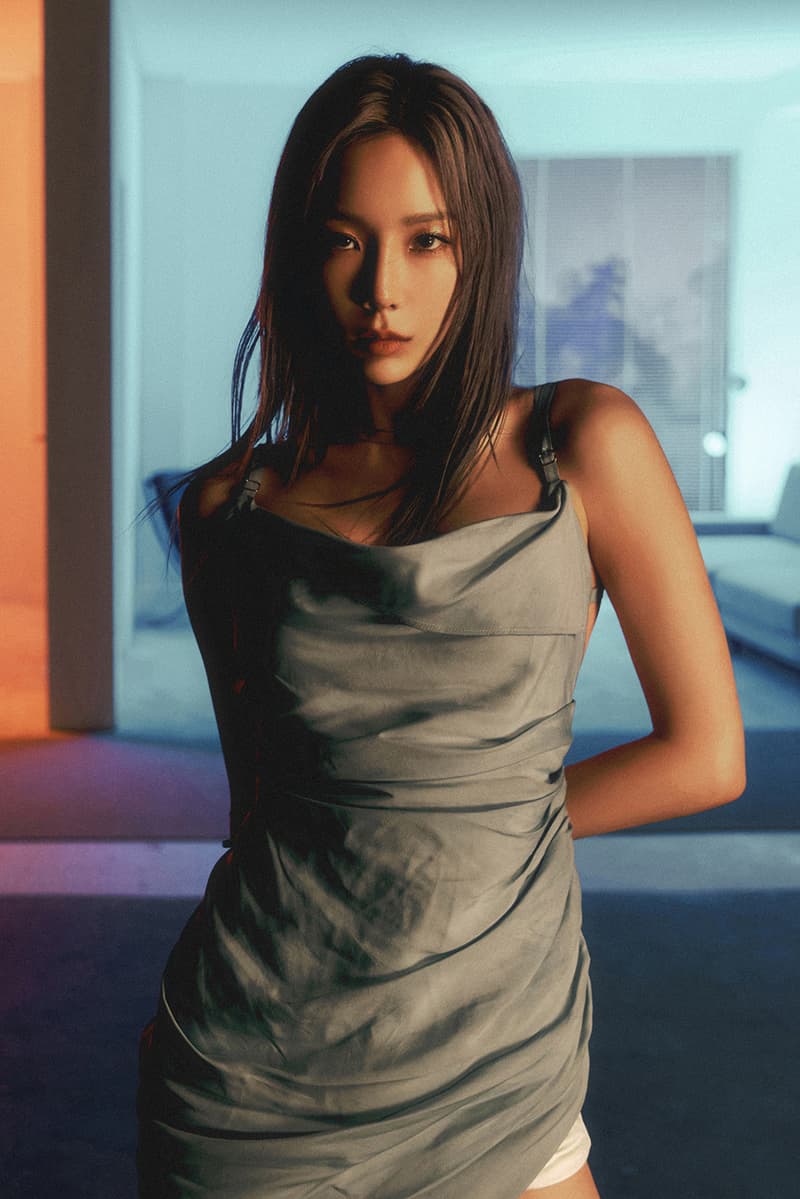 Best New Music of February: Avril Lavigne, TAEYEON and More
Jam out to these new singles and albums.
Music
Best New Music of February: Avril Lavigne, TAEYEON and More
Jam out to these new singles and albums.
February has graced us with a number of music releases and we've gathered our top picks for you to add to your playlist. Avril Lavigne has finally returned with her seventh 12-track record, LOVE SUX, featuring her signature punk-rock vibe. While we patiently wait for Saweetie's first full-length album, treat your ears to her new collaborative single with H.E.R. dubbed "Closer." In K-pop, TAEYEON of Girls' Generation has released INVU comprised of 13 songs that expore a mix of sounds and genres, including R&B, pop-punk and disco-pop.
Read on for all of our favorite music drops of Febraury. While you're here, check out our list of the top hip-hop artists to watch in 2022.
Avril Lavigne - LOVE SUX
Avril Lavigne is back with her seventh studio album titled LOVE SUX. Channeling her inner punk-rock chic, the artist has included 12 songs featuring guest appearances from Machine Gun Kelly on "Bois Lie," blackbear on "Love It When You Hate Me" and Mark Hoppus on "All I Wanted." While majority of the tracks are upbeat and fast, Lavigne decided to incorporate one ballad, "Dare To Love Me," which is about the singer learning how to let her guard down again.
BENEE – "Beach Boy"
Produced by Greg Kurstin, BENEE's "Beach Boy" single will be featured on the artist's upcoming EP LYCHEE. Demonstrating her sweet vocals with the strums of a guitar playing in the background, the track is described as "pure fantasy" by the songstress.
Tate McRae – "she's all i wanna be"
Tate McRae's catchy song "she's all i wanna be" was co-written by Kurstin. The track touches upon feeling insecure and feeling like you're second choice. "Stupid boy makin' me so sad/Didn't think you could change this fast/She's got everything that I don't have/How could I ever compete with that?" McRae sings in the chorus.
Becky G and Karol G – "Mamiii"
Becky G and Karol G's up-tempo reggaetón party track "MAMIII" is an empowering anthem that follows the themes of confidence, independence and style. "When women unite and work together, we're able to create a meaningful and lasting impact. Karol and I had been waiting for this moment for a while, but we knew the song had to be perfect and represent both of our spirits and hearts," Becky expressed in a statement.
Saweetie ft. H.E.R. – "Closer"
Saweetie and H.E.R. team up on a dance-infused song, serving up playful lyrics and seductive melodies. The music video stars both artists as pilots with their girl gang as their passengers. The group flies over to Paris first, followed by Tokyo. For their final destination, the rapper and songstress pay tribute to their shared roots by visiting the Philippines.
Nicki Minaj – "Do We Have a Problem?"
A part of Nicki Minaj's upcoming album, "Do We Have a Problem?" featuring Lil Baby is accompanied by a cinematic visual starring both artists alongside Joseph Sikora and Cory Hardrict. "First of all, I want to just say shout out to Lil Baby. Y'all know I always keep it real about verses and all of that," Minaj praised her fellow collaborator for his part in the track. "Lil Baby went super-duper hard and it's so refreshing to see people still care about that type of stuff. I still care about it. I don't think people didn't know Lil Baby was nice, but I will say that he pleasantly surprises me all the time."
Kiana Valenciano – "Heartbeat on Me"
"Heartbeat on Me" features Filipino R&B songstress Kiana Valenciano's soulful vocals over infectious synths and gently tapping drums. "'Heartbeat On Me' is a song about when you feel like you can really dive in and fall in love with someone, but you want to make sure the feeling is mutual first. You want to know that they'll be there for you the way you are for them," Valenciano spoke on her latest project in a press release.
TAEYEON – INVU
TAEYEON has dropped a new solo album, INVU, via SM Entertainment. The record features 13 songs that expore a mix of sounds and genres, including R&B, pop-punk and disco-pop. Her notable track of the same name boasts house-inspired sounds with a hint of dance-pop.
Rubi Rose – "I Like"
Rubi Rose merges her signature contralto flow with powerful bars in "I Like." "I don't need a beat, b*tch, I'm on stage with the bands/In the club like ebony, I came here to dance/Hair down to my *ss, skin look like cinnamon," she raps in the first verse. The single also comes with an early '00s-inspired visual,w hich was co-directed by the artist herself.
Mahalia – "Letter to Your Ex"
Mahalia wrote her soulful new song "Letter to Your Ex" after she and her partner argued over a text that had been sent to him by his ex girlfriend. Wanting a fresh start with her boyfriend, Mahalia asks the ex to let him go in order for her to move forward. "I just wanted to tell her how her actions were making me feel. How her gain in closure was my loss in love. And though I am also a woman who has felt all of those feelings before, I wanted to ask her to let him go so that I could hold him close. To close their old door so that I could open our new one," the singer expressed in a statement.
---
Share this article