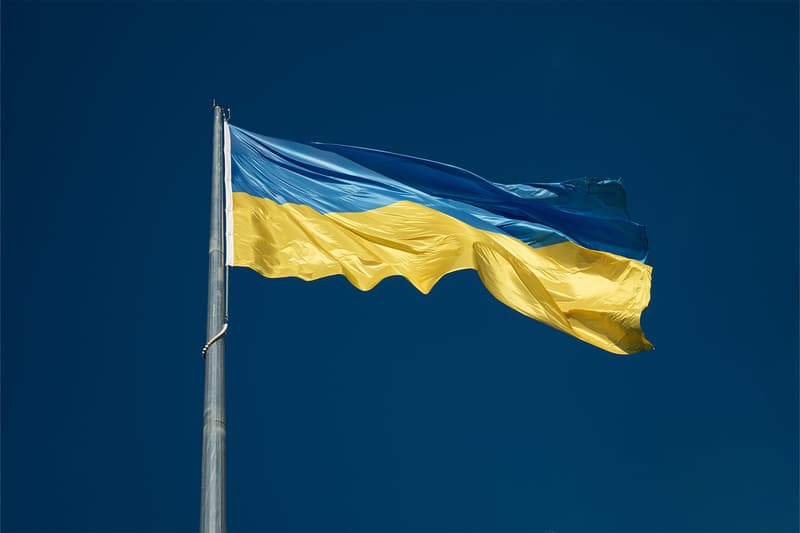 Culture
How To Help Ukraine Citizens Facing War With Russia
A list of nonprofits and organizations you can donate to.
How To Help Ukraine Citizens Facing War With Russia
A list of nonprofits and organizations you can donate to.
Tensions between Ukraine and Russia have escalated as the latter declared an all-out war and invaded the nation from the east. Ukraine's capital city Kyiv is currently bombarded with air raids, resulting in the deaths of over 130 Ukrainians and 100,000 displaced refugees. A number of them have taken to neighboring countries and metro stations to find safety, whereas the country's soldiers are currently being held hostage at the former Chernobyl nuclear complex. Although the EU, Japan and Australia have imposed strict sanctions aimed at Russian companies to destabilize the Kremlin's economy, Ukraine is currently suffering from a lack of resources, ranging from weaponry to shelter and clean water.
A simple donation might feel like it amounts to nothing, but $30 USD is more than sufficient to feed a family or provide Ukrainian soldiers with clean drinking water. $5 USD can buy a child a book or toy to aid them in escaping the psychological trauma that surrounds them.
Continue scrolling for a list of nonprofits and organizations that you can donate to help those in need.
With the Ukrainian military being in dire need of weaponry, Army SOS centers its efforts on crowdsourcing for such supplies — following their pleas for help.
The Catholic research foundation conducts studies on unemployment, medicine and homelessness in an effort to cater to refugees. Currently focusing on eastern Ukraine and citizens who have fled westward, the indiscriminate organization entails over 30 offices and 1,000 employees.
The KYIV Independent is a non-government-affiliated, independent media outlet that has been covering the Russia-Ukraine conflict in English. The platform runs mostly on donations, which can be made via GoFundMe or Patreon.
People in Need's humanitarian efforts range from providing resources for displaced citizens, to rebuilding infrastructure for residents who have lost access to heat and running water. It also offers psychological support for those who have been traumatized, alongside subsidies for small businesses and farmers.
Project HOPE aims to aid those affected by disasters and health crises; infectious diseases; non-communicable diseases; maternal, neonatal and child health; and health policy. Currently, the organization is helping those in Ukraine by "sending medical supplies and standing by to provide health screening and care for refugees." You can donate on the group's website.
Razom For Ukraine is a nonprofit that acquires first aid kits and other medical supplies in order to help those in need. Established to counter emergency response missions, the organization accepts donations on its Facebook page. The website also includes live updates from time to time.
Save Life of Ukraine is a multifaceted nonprofit that supports media coverage of the crisis while providing technical assistance to the military. The organization hosts a transparent model in which its yearly spending is published in online reports.
Save the Children is raising money for Ukrainian children who are in danger of physical harm and emotional distress, providing them with food, blankets and more. You can donate via the organization's website.
This organization provides medical help to people such as Ukrainian orphans, those affected by COVID-19 as well as those displaced by war. Consider donating to Sunflower of Peace via Facebook.
Territory of Kindness' efforts center on children and the military. It provides technology, medical supplies and protective equipment for armed forces, whereas children in orphanages receive clothing, toys and hygienic supplies. More information can be found here.
Known for aiding citizens during humanitarian crises and civil conflicts, the Ukrainian Red Cross provides sanitary materials and educational services for individuals across the country. This entails blood donations, with more information available on the organization's website. In addition, contributions can be made to the International Committee, which oversees philanthropic efforts in the nation.
The international nonprofit's efforts in eastern Ukraine have spanned over a decade. It aims to help children that require food, medical assistance and psychological support due to Russian violence.
United Help Ukraine distributes basic necessities to those in need, including clothing and medical supplies. It also provides rehabilitation services for wounded and traumatized soldiers. Donations can be made via PayPal.
The Voices of Children Foundation provides psychological services to children impacted by the war at no cost. Offering programs such as art therapy, professionals specialize in trauma and devise assistance programs to help individual families.
Share this article