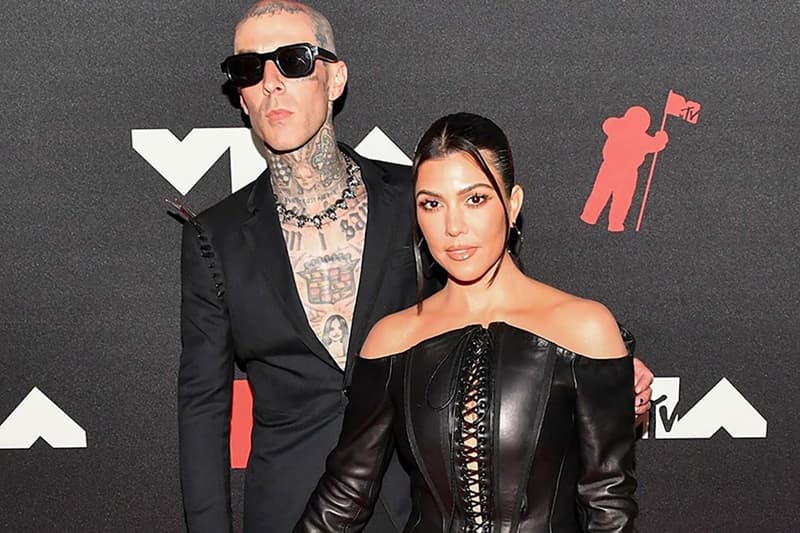 Film & TV
See Kourtney Kardashian React to Her Engagement With Travis Barker in 'The Kardashians' Trailer
As Kim Kardashian pokes fun at her past relationships.
See Kourtney Kardashian React to Her Engagement With Travis Barker in 'The Kardashians' Trailer
As Kim Kardashian pokes fun at her past relationships.
It's clear Kourtney Kardashian is head over heels for her fiancé, Travis Barker. If their various Instagram posts don't already prove that, the first official trailer for Hulu's The Kardashians definitely does. The clip gives a sneak peek into the aftermath of their sweet proposal, which took place in October.
"This makes me so happy," Kris Jenner is seen telling her eldest daughter. Meanwhile, Kim Kardashian made sure to lightheartedly joke about the situation. "She's never had a reaction like that for me and it's happened, like, a few times," said the KKW Beaty mogul, who's been married three times.
Barker makes several appearances in the trailer, suggesting he could frequently appear on the show. However, Scott Disick is nowhere to be seen in the clip. Additionally, there's no sign of Kanye West or Pete Davidson either. There is footage of Kim prepping for her hosting debut at SNL, though.
The Kardashians premieres on Hulu on April 14. Watch the first official trailer below.
View this post on Instagram
Share this article