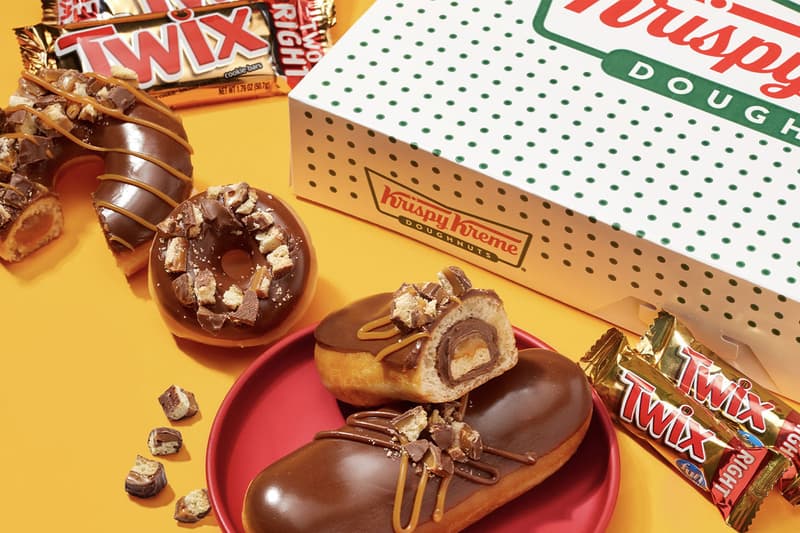 Treat Yourself to Krispy Kreme's First-Ever Twix Donuts
Available for a limited time only.
Following its Nutella treats, Krispy Kreme is back with another chocolatey release. This time around, the chain has teamed up with Twix, adding the cookie bar to its popular donuts.
Available for a limited time, the partnership features three new donuts. The Caramel Cookie Crunch Bar donut comes with an entire Twix bar on the inside, along with chocolate Kreme and icing on top. The Caramel Cookie Crunch original filled donut is topped with pieces of the Twix cookie bar on a chocolate iced donut base with salted caramel filling. Finally, the mini caramel cookie donut is a smaller version of the treat packed with all of the chocolate and caramel flavors.
The Krispy Kreme x Twix donuts are available in stores nationwide this month.
Share this article