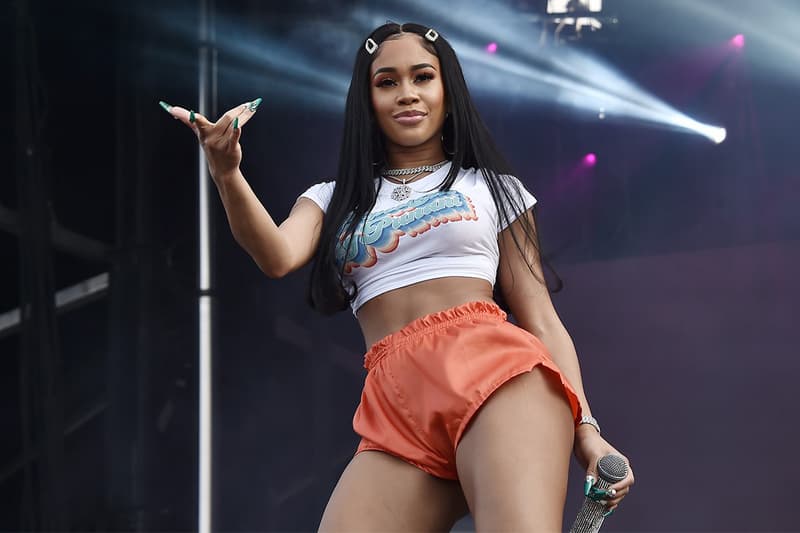 Beauty
Saweetie Takes Big Bank With Blonde Money Piece Highlights
The "Icy Girl" hair trend we'd love to follow.
Saweetie Takes Big Bank With Blonde Money Piece Highlights
The "Icy Girl" hair trend we'd love to follow.
If there is one celebrity whose face and hair card never misses, it's Saweetie. Showing off her new trendy money piece hair highlights on Instagram, The Bay Area rapper has reached a level of constant evolution that only a few of her industry peers can keep up with.
While fans were still raving over the artist's green hairstyle, last week, Saweetie debuted a new look with a series of Instagram photos, letting followers know that she is indeed the trending topic. She seems to have taken a page out of Beyoncé's coveted hair book, with the contrast of her light blonde money pieces effortlessly infusing into her dark brown curls.
To complement the subtle and clean beauty look in shades of nude and neutral earth tones, Saweetie serves up a versatile, updated schoolgirl and babydoll style moment donning head-to-toe Miu Miu. We love to see it.
View this post on Instagram
---
Share this article