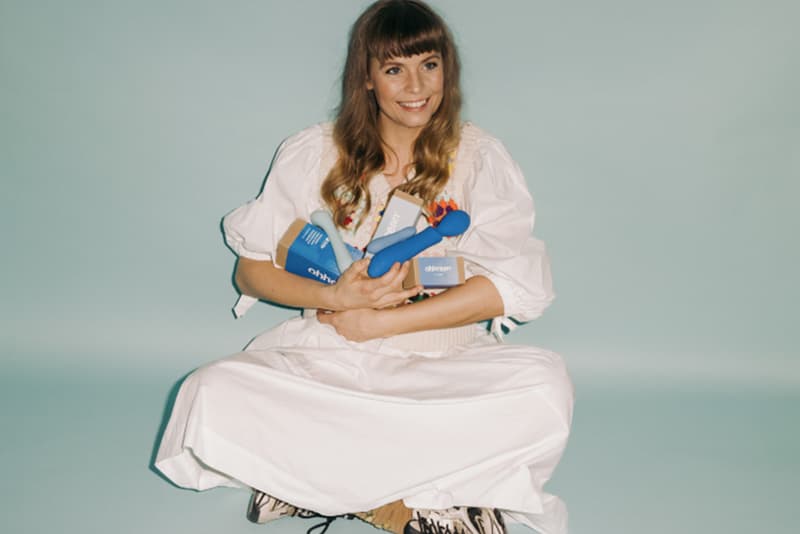 1 of 2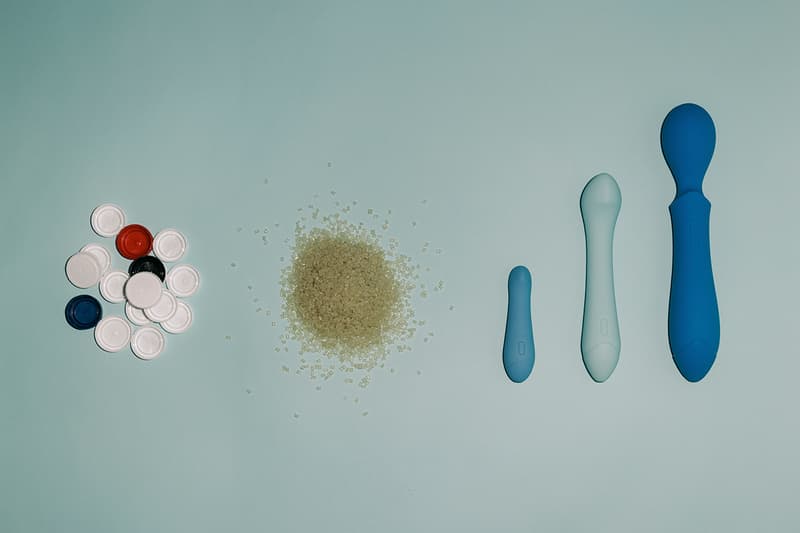 2 of 2
Sex & Dating
Sex Toy Brand ohhcean Is Starting a New Wave in the Industry
The sustainably minded company is making sex toys with ocean-bound plastic.
Sex Toy Brand ohhcean Is Starting a New Wave in the Industry
The sustainably minded company is making sex toys with ocean-bound plastic.
ohhcean is the first sex toy brand to make a toy out of ocean-bound plastic. The company is created by Mathilde Mackowski, the co-owner of erotic online shop Sinful, who realized that her love of nature and sex tech might conflict. Her solution? Using recycled ocean plastics to create more environmentally conscious sex toys.
Mackowski was inspired to pioneer this shift to sustainability as she was taking in the view of the ocean and realized how much plastic waste was immersed in the waves. As the creator of an already successful business in the sexual wellness industry, she knew this was a change she could lead. The brand has partnered with #tide, a leader in upcycling and recycling of ocean-bound plastic, in the manufacturing process of its sleekly designed products.
Below, Mackowski shares suggestions for ohhcean sex toys you should try depending on your lifestyle.
View this post on Instagram
How did you decide which sex toy models would be best for toy enthusiasts while also helping preserve Mother Earth?
The ohhcean products so far are a reinterpretation of the bestsellers from the past 15 years. They are the intersection between our quest for a more playful sex life for everyone and a more eco-considerate approach to getting there.
Which would you recommend for beginner sex toy users?
If you are completely new to sex toys, the body vibrator is a really lovely choice to start exploring with. Because it is petite in size, it is really easy to control and to target a concentrated area. This can help you discover exactly where and what feels best for you.
Which would you recommend to the seasoned pros?
If you're used to good vibrations, the magic wand packs a good punch when it comes to vibrations. And it's such a multi-tool. It can work on numerous spots all over your body. The G-spot vibrator is great, too, if you know and love stimulation for your G-spot. It is crafted for exactly that. But really, it is also a nice option for the ones who are into discovering their G-spot, so it's not exclusive to the pros.
Are there any toys that would be best for kink play, taking into consideration extra toys and rope will also be involved?
Kink play is such a wide concept so, to be honest, you can add them all to your fun. But, the magic wand and the body vibrator are both really nice to use on each other while tied up and blindfolded, for example. And they can both add the external vibrations that can take activity where penetration is part of the fun to a new level. It can be such a pleasant way to intensify the sensations.
How do these toys react to lube and is there a recommended lube to accompany these?
Because of their soft silicone coating, they should always be used with water-based lubes.
Are there any toys that would be best for partnered play?
The magic wand and the body vibrator can be used on any external spot on the body, which makes them pretty great to add to your partnered fun. They are great in terms of adding extra stimulation to both your penetrative activities and to the fun of discovering each other's bodies.
Share this article